March 30: Zach Meisel of The Athletic provides the full breakdown. Gimenez will make $1MM this year, in addition to the $4MM signing bonus. He'll then make $5MM next year, $10MM in 2025, $15MM in 2026, then $23MM in each of the three seasons after that.
March 28: The Guardians and infielder Andrés Giménez are finalizing a seven-year, $106.5MM extension. It comes with a $4MM signing bonus and has a $23MM option for 2030 with a $2.5MM buyout. There are also escalators that can take the value of that option to $24MM. The Guardians previously had control over Giménez for the next four years, meaning that this deal buys out three free agent years and potentially a fourth with the option. Giménez is a client of Rep 1 Baseball.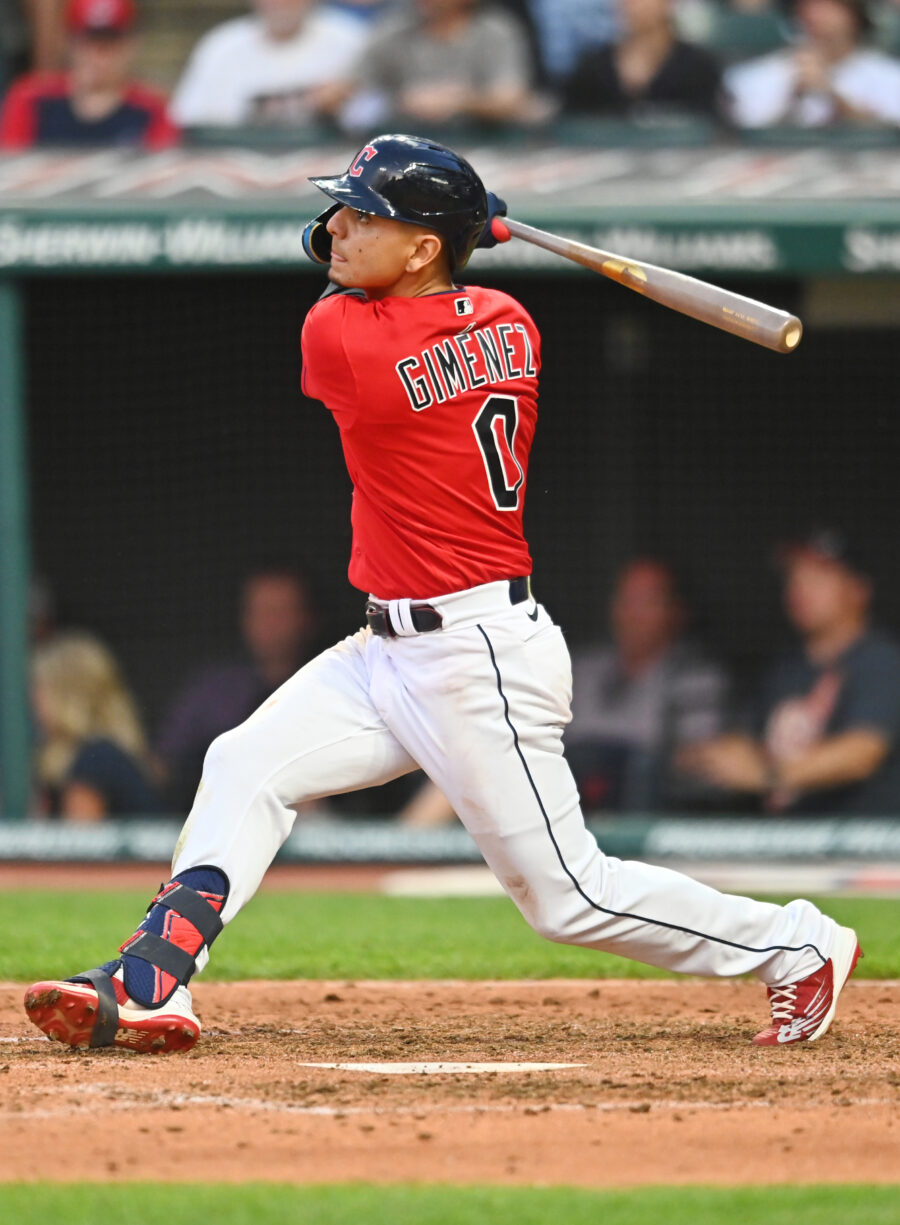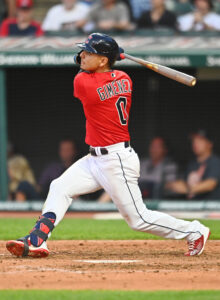 Giménez,  24, began his professional career by signing with the Mets as an international amateur out of Venezuela. As he rose up the minors, he became considered by many to be the top prospect in the organization and one of the best in the entire league. Baseball America had Giménez on its top 100 list in 2018, 2019 and 2021. He made his major league debut in the shortened 2020 season, getting into 49 games and hitting .263/.333/.398 for a wRC+ of 105.
In January of 2021, Giménez came to Cleveland alongside Amed Rosario as part of the blockbuster trade that sent Francisco Lindor and Carlos Carrasco to New York. Both Giménez and Rosario were highly touted shortstop prospects, with many at the time of that trade considering Giménez to be the stronger defender. At the start of the 2021 season, Cleveland attempted to have Giménez take over as the regular shortstop, moving Rosario to the outfield as César Hernández continued to play second base.
Unfortunately, Giménez didn't hit the ground running with his new team. He was hitting just .179/.226/.308 in the middle of May when the club decided they needed to make a change, optioning him down to the minors. Rosario moved back to the shortstop position and has held onto that job since. Giménez, meanwhile, did well enough in Triple-A to get recalled in August, taking over the second base position that was vacated when Hernández was traded to the White Sox, and hitting a decent .245/.320/.382 down the stretch.
Many observers overlooked both the Guardians and Giménez coming into 2022. That's fairly forgivable, considering that the club had a lackluster 80-82 record the year before and Giménez still seemed like a work in progress. But both he and the team took tremendous steps forward last year. He hit 17 home runs and stole 20 bases, while also cutting his strikeout rate to 20.1% compared to  a 25.7% rate the year prior. His final batting line of .297/.371/.466 amounted to a wRC+ of 140, indicating he was 40% better than the league average hitter.
He also got excellent grades for his defense, hardly surprising given his pedigree as an excellent shortstop prospect. He garnered +16 Defensive Runs Saved, +12 Outs Above Average and a +6.5 grade from Ultimate Zone Rating at the keystone last year, with all three of those numbers ranking him second in the majors at the position. Only Jonathan Schoop bested him in OAA while Brendan Rodgers topped the other two categories. Giménez also got positive grades when covering shortstop for Rosario on occasion. Based on his all-around contributions, he was considered to be worth 6.1 wins above replacement by FanGraphs and 7.4 by Baseball Reference, with both of those numbers placing him in the top 15 among all position players in the league.
Giménez has between two and three years of MLB service time, meaning he had yet to qualify for arbitration and the Guardians had control over his rights through the end of the 2026 season. The Guardians don't typically run big payrolls or make big splashes in free agency, so extending younger players in order to keep them on the roster has long been their modus operandi. Over the years, they've given extensions to players like Corey Kluber and Jason Kipnis, while more recently giving extensions to players like José Ramírez (twice), Emmanuel Clase and Myles Straw.
There is risk in this path, as it often involves taking a chance on a player that's not fully established. In this case, the Guards are making a firm commitment to a player that really only has one good season. However, this will allow them to keep him around through his age-30 or age-31 season, keeping him in Cleveland for what should be his prime years. Giménez, meanwhile, gives up some future free agent earning power but gets to put some serious money in his bank account one year ahead of schedule, while also locking in a life-changing nine-figure guarantee.
While it's possible Giménez sticks at second base going forward, there's also the possibility of him moving back over to shortstop. Rosario is in his final arbitration year and is slated for free agency a few months from now. The Guardians have also discussed an extension with Rosario but haven't concluded anything there just yet, leaving open the possibility of Giménez moving to the other side of the bag next year. The club also has many highly-touted infield prospects in the system, including Brayan Rocchio, Tyler Freeman and others. Giménez seems perfectly capable of manning either spot, giving the club plenty of options going forward. Either way, he figures to be a fixture of the lineup in Cleveland for many years to come.
Zack Meisel of The Athletic reported earlier today that the club was in "advanced negotiations" with multiple players, including Giménez. Jeff Passan of ESPN reported that Giménez and the club were finalizing a long-term deal. Efraín Zavarce of IVC Networks first reported the seven years, $106.5MM guarantee and $4MM signing bonus. Ken Rosenthal of The Athletic reported that there was a $23MM club option for 2030 with a $2.5MM buyout and escalators that could push it to $24MM.
Image courtesy of USA Today Sports.