The Marlins and first baseman Yuli Gurriel are in agreement on a deal, reports Ken Rosenthal of The Athletic. It's a non-roster pact, tweets Mark Feinsand of MLB.com. At this point, the financials of the deal aren't known.
Gurriel and the Marlins have been dancing with each other for a few months now. They were first publicly connected to each other in January and further reports have connected to the two sides since then. About a month ago, it was reported that the Marlins offered Gurriel a deal around $2MM but took it off the table when about a week went by without a response. Just a couple of days ago, it was reported that the two sides were still talking, but that Gurriel might have to settle for a minor league deal.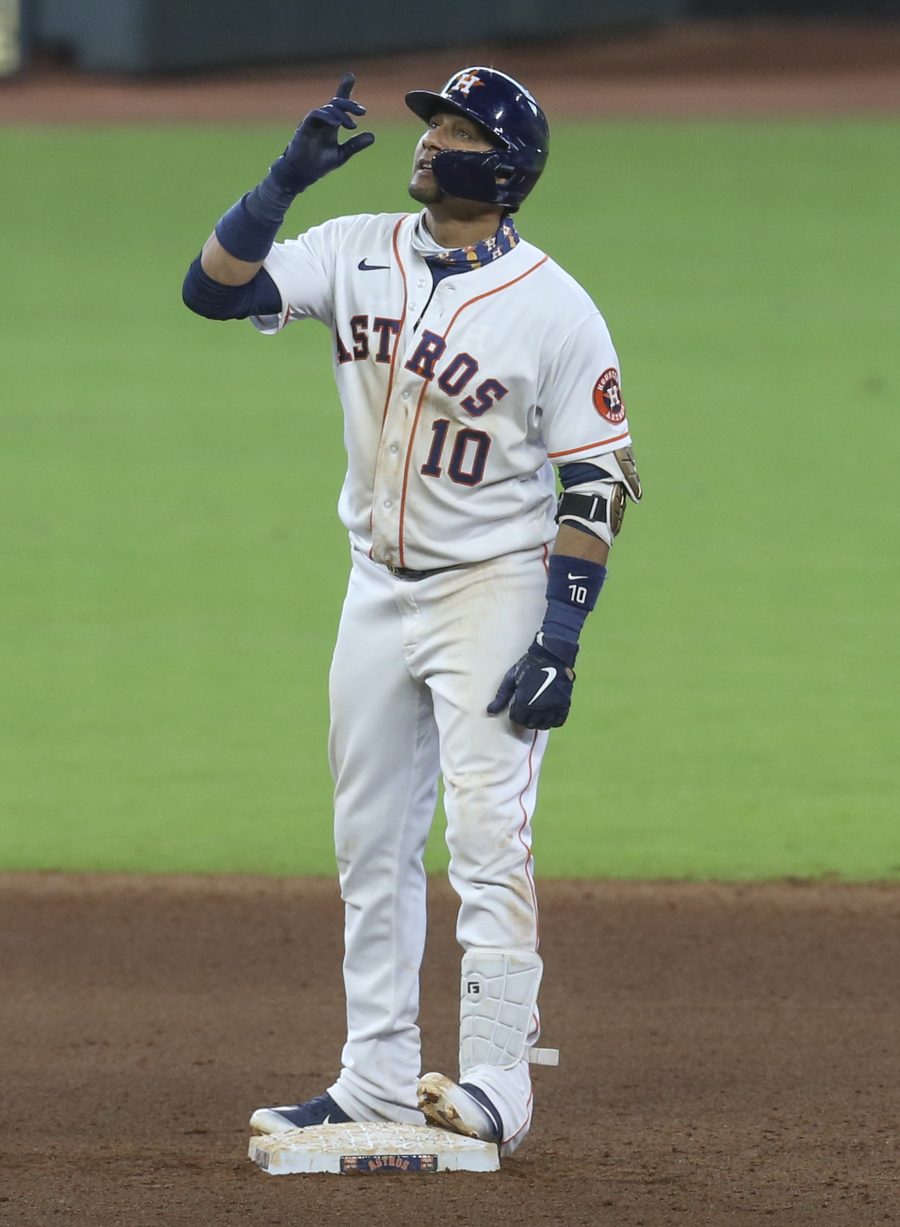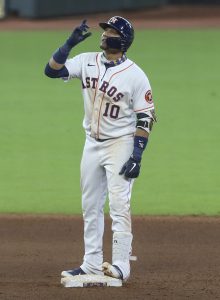 This will be the second MLB organization for Gurriel, who has spent the previous seven seasons with the Astros. He was a solid offensive contributor for the first chunk of that time but has been fairly inconsistent in the past few seasons. From 2017 to 2019, he hit .296/.333/.486 for a wRC+ of 119, indicating he was 19% better than league average in that time. He struggled badly in 2020, finishing with a diminished line of .232/.274/.384, 76 wRC+. He bounced back incredibly in 2021, winning a batting title with a line of .319/.383/.462 and 132 wRC+. But another dip followed in 2022, as he hit .242/.288/.360 for a wRC+ of 85.
The Marlins will be looking for another upturn from Gurriel, who turns 39 in June. Despite the up-and-down nature of his overall production, he's been quite consistent with his lack of strikeouts, as he he's only been punched out in 11.2% of his career plate appearances. Last year, that went up to a career-high 12.5% rate, but that was still barely half of the 22.4% league average.
In recent years, the Marlins have had good pitching but have been lighter on the offensive side of things. They tried to add some thump to their lineup a year ago by signing Jorge Soler and Avisaíl García, but both players struck out in over 28% of their plate appearances last year. Even though Jazz Chisholm Jr. had a great breakout last year, he also was punched out in 27.4% of his trips to the plate. Other players like Garrett Cooper, Bryan De La Cruz and Jesús Sánchez also struck out more than a quarter of the time.
It seems like the Marlins diagnosed this issue, as they've brought in a few players this winter with much better bat-to-ball skills. They signed Jean Segura and his 13.8% career strikeout rate in December, then acquired Luis Arraez and his 8.3% strikeout rate in January. Now with Gurriel added into the mix, that's three tough-to-strikeout hitters that have been added to the organization in recent months.
Gurriel has played multiple positions in his career but he's essentially been limited to first base over the past three years. It's possible that he gets the occasional look elsewhere, but given his age and recent track record, it's hard to imagine the Marlins giving him extended time at a position other than first base. The club's best option at that position at the moment is Garrett Cooper, who is an underrated hitter but has struggled to stay healthy. Cooper has hit .274/.348/.440 in his career for a wRC+ of 117, but he's yet to play 120 games in a season due to health issues. Adding Gurriel would give the club a bit of a safety net in the event that Cooper struggles, or simply allow the club to manage his workload.
If the Marlins are willing to consider Gurriel at other infield positions, he could potentially bolster a group with some uncertainty. In the past eight months, the club has traded their long-time shortstop Miguel Rojas to the Dodgers, non-tendered third baseman Brian Anderson, released first baseman Jesús Aguilar and moved second baseman Chisholm to center field. The club has answers for those positions, though they all come with some level of risk. Segura was signed to play third base despite just 24 career games at that spot. Arraez was acquired to take over at second base, though he was bumped into more of a first base role with Minnesota last year. Then there's the injury-prone Cooper at first. All of that seemingly leaves Joey Wendle as the shortstop. He's generally received passable grades at that position but only in a part-time role and he's now turning 33 in April.
Gurriel has played all of those positions but his nine innings of shortstop experience came back in 2018. His occasional appearances at second base ended in 2019. His time at third is a bit more extensive, but it's been just two innings over the past three years combined.
If they want to add Gurriel to the MLB roster, the club should have an easy time opening a spot. Max Meyer and Anthony Bender could be moved to the 60-day injured list, since both are going to be out for a while recovering from Tommy John surgery.
Image courtesy of USA Today Sports.