The Marlins are in agreement on a minor league deal with shortstop José Iglesias, report Katie Woo and Ken Rosenthal of the Athletic (Twitter link). The MVP Sports Group client gets a non-roster invitation to big league camp. Jon Heyman of the New York Post reported this afternoon the sides were in discussions.
Iglesias has played parts of 11 seasons at the big league level. He's spent the bulk of the past decade as a regular shortstop on the strength of his glove, earning an All-Star nod during the 2015 campaign while with the Tigers. Iglesias rated highly as a defender from public metrics like Defensive Runs Saved and Statcast's Outs Above Average earlier in his career, but his numbers have turned down in recent years.
DRS has pegged him as a below-average shortstop in each of the past three seasons, with particularly ghastly marks during a 2021 campaign split between the Angels and Red Sox. Statcast hasn't been quite so bearish but pegged him as an average to slightly below par shortstop of late. At age 33, Iglesias' best days as a defender appear to be behind him, but he's continued to play his way into regular work at the infield's most demanding position.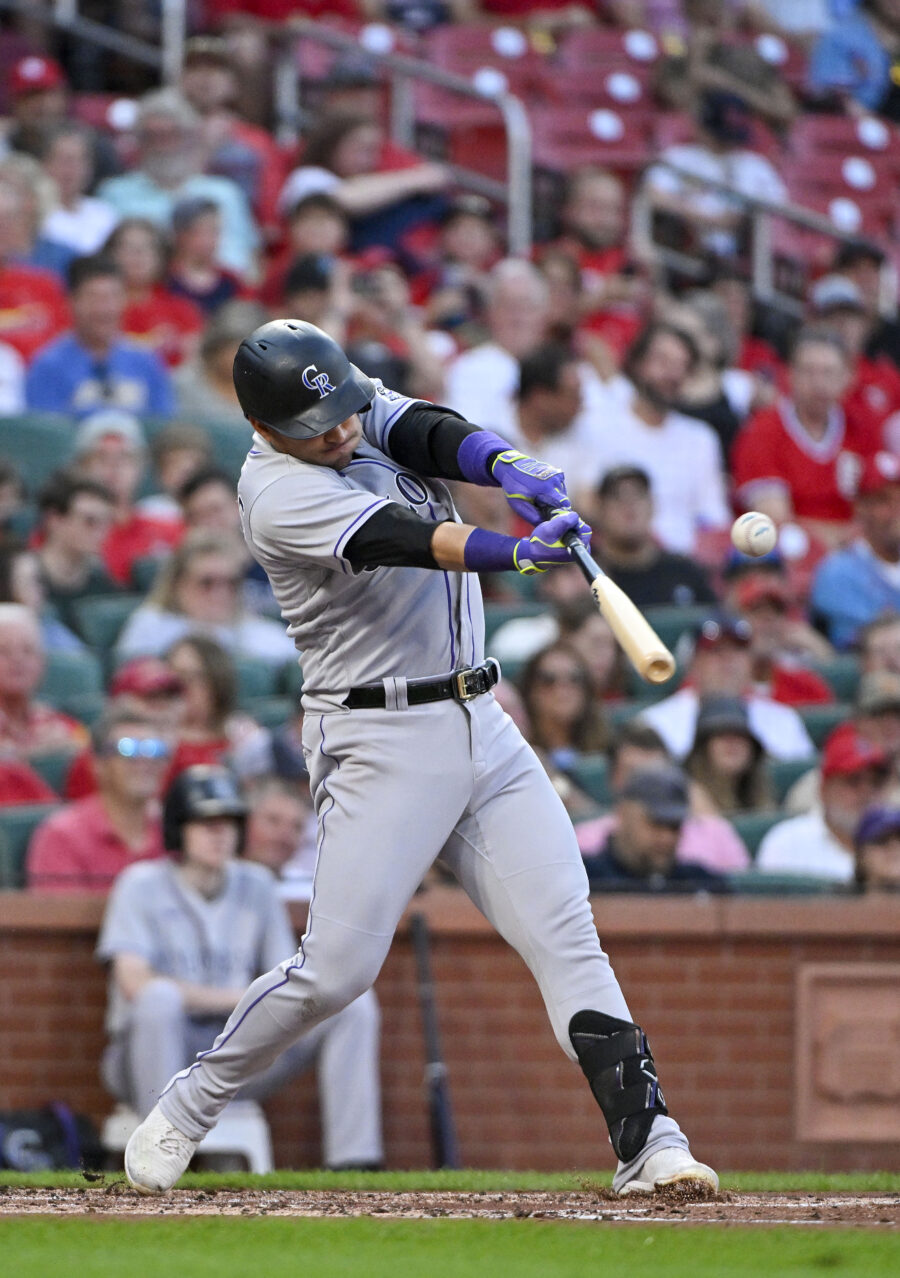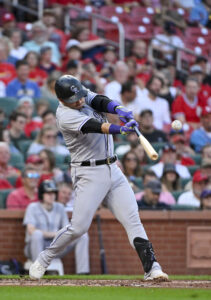 That included 975 2/3 frames with the Rockies last season. Signed to a $5MM guarantee last offseason, Iglesias spent one year in Denver. He hit .292/.328/.380 over 467 plate appearances. Iglesias only managed three home runs despite playing his home games at the sport's most hitter-friendly venue. He paired that with a modest 3.6% walk rate that tamped down his on-base percentage, but he continued his career-long track record of putting the ball in play and running a high batting average.
Iglesias kept his strikeouts to a very modest 12% clip and put the bat on the ball with 87.5% of his swings. Both marks were around ten percentage points better than the respective league averages. Iglesias hasn't struck out in even 15% of his trips to the dish in any season since 2013. The high-singles approach has been a hallmark throughout his career, as he carries a .279/.319/.392 line in a little more than 4000 plate appearances.
Miami has prioritized finding hitters with plus bat-to-ball skills all offseason. The Fish signed Jean Segura to a two-year free agent deal and acquired defending AL batting champion Luis Arraez from Minnesota in the Pablo López trade. Miami agreed to a minor league deal with Yuli Gurriel just minutes before their agreement with Iglesias was reported. Miami made clear before the winter got underway they were seeking batters who could take advantage of the large gaps in their home ballpark with high-contact profiles, and that's played out in their offseason acquisitions.
Whether it'll be enough to invigorate an offense that has been the club's Achilles heel remains to be seen. Gurriel and Iglesias have each come at virtually no acquisition cost, as neither will even secure an immediate roster spot. Both seem to have strong chances of cracking the big league club out of camp as veterans who were among the highest-profile players still unsigned.
If Iglesias got to the MLB level, he'd add an experienced shortstop to a roster that currently is without one. Miami traded de facto team captain Miguel Rojas to the Dodgers in January. The deal brought back shortstop prospect Jacob Amaya but he's likely ticketed for Triple-A Jacksonville to start the season. The immediate plan is to move utility infielder Joey Wendle — who has just 647 2/3 MLB innings at shortstop over parts of seven years — to the position. Segura is expected to slide to third base, with Arraez moving back to second base in deference to first baseman Garrett Cooper.