The Athletics are planning to promote pitching prospect Mason Miller, reports Matt Kawahara of the San Francisco Chronicle. It seems possible that Miller will join the team today and could make his major league debut tomorrow. He's not yet on the 40-man roster and will require a corresponding move.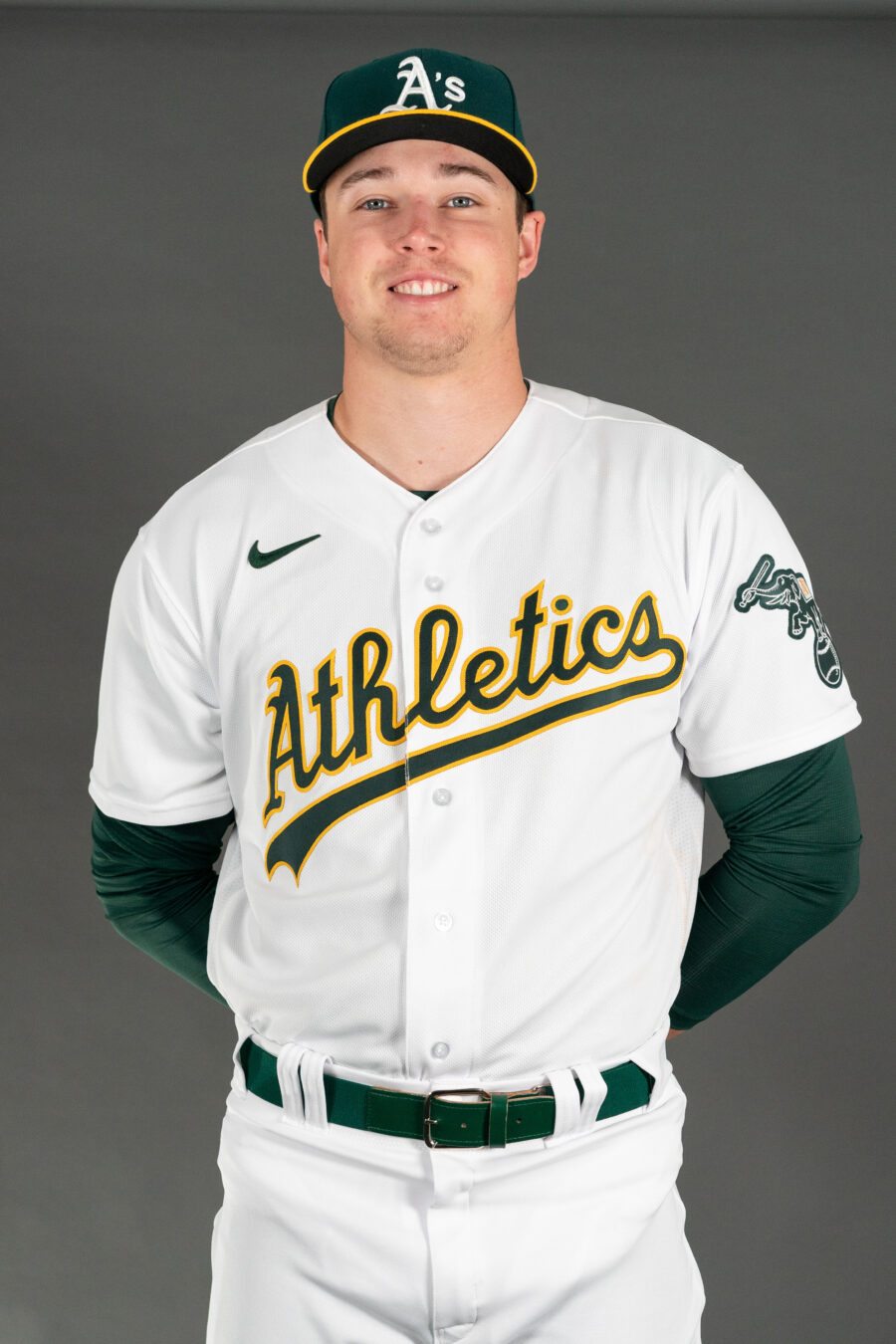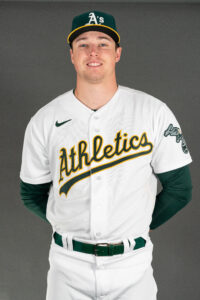 Miller, 24, was selected by the A's in the third round of the 2021 draft, making his professional debut with a few Complex League outings shortly after that draft. He logged just six innings there, but Baseball America ranked him the #16 prospect in the system going into 2022, largely based on his work in college. He was then limited by a shoulder strain in 2022, not making his season debut until late August. He made one appearance in the Complex League, three in High-A and then two in Triple-A. He finished the year with a combined 3.86 ERA in 14 innings over those games.
It was a very limited sample, but he did rack up 25 strikeouts, exactly half of the 50 batters he faced, while keeping his walks down to a 6% rate. He was then sent to get some extra work in the Arizona Fall League, tossing 16 2/3 innings there with a 3.24 ERA, racking up another 20 punchouts. Based on that strong-but-limited showing, BA bumped him to #4 in the system coming into this year. FanGraphs was perhaps even more bullish, giving Miller the #98 spot on their preseason list of the top 100 prospects in the league. Both outlets highlight Miller's velocity, with his fastball able to hit triple digits, while also complimenting his slider and changeup. BA adds that he was planning to re-introduce a cutter in 2023, a pitch he had been avoiding as part of his rehab.
This year, Miller started out with a Double-A appearance, allowing two earned runs over 3 2/3 innings, but striking out eight opponents. He then got bumped to Triple-A, where he tossed five shutout innings with 11 punchies. By all accounts, Miller clearly has electric stuff and great results, but in very small samples. His entire professional career consists of 28 2/3 innings in the minors and those 16 2/3 frames in the AFL, adding up to 45 1/3. He did log 239 innings in college, but it's still unusual for a club to fast-forward a player's rise through the minors like this. That being said, Miller seems to have excellent stuff and might be ready to get big league hitters out right now.
The A's have been toying with using a six-man rotation this year, in part to help Shintaro Fujinami adjust from the once-a-week pitching schedule preferred in Japan to the five-day rotation that's more common in North America. He's been joined by Kyle Muller, JP Sears, James Kaprielian, Ken Waldichuk and Adam Oller so far, though Oller made two long relief outings before getting his first start of the year last week. He was rocked for seven earned runs in just 2 1/3 innings in that start and was optioned to the minors shortly after. It seems his struggles have perhaps opened an opportunity for Miller to make his MLB debut. The A's weren't expected to compete this year and are off to a 3-14 start, giving them little reason not to see what they have in Miller.
Now that Opening Day has moved into the rearview mirror, it won't be possible for Miller to reach a full year of service time. A baseball season is 187 days long but a player needs just 172 days on the active roster or injured list to accrue a full year. With the season now 20 days in, Miller would come up just shy of that one year mark even if he stays up for good. The new collective bargaining agreement has a path for players to get a full year of service time anyway, though that only applies to those who cracked two of the preseason top 100 lists at Baseball America, MLB Pipeline or ESPN. Miller made the FanGraphs list but none of those other three, meaning he doesn't have a path to a full service year in 2023.
Image courtesy of USA Today Sports.