The Dodgers are going to promote prospect Michael Busch, reports Jorge Castillo of the Los Angeles Times. Busch will take the roster spot of Max Muncy, who is going on the paternity list. Busch is already on the 40-man roster and won't require a corresponding move in that regard. The Dodgers are off tonight but start a series in Pittsburgh tomorrow, when the move should be made official.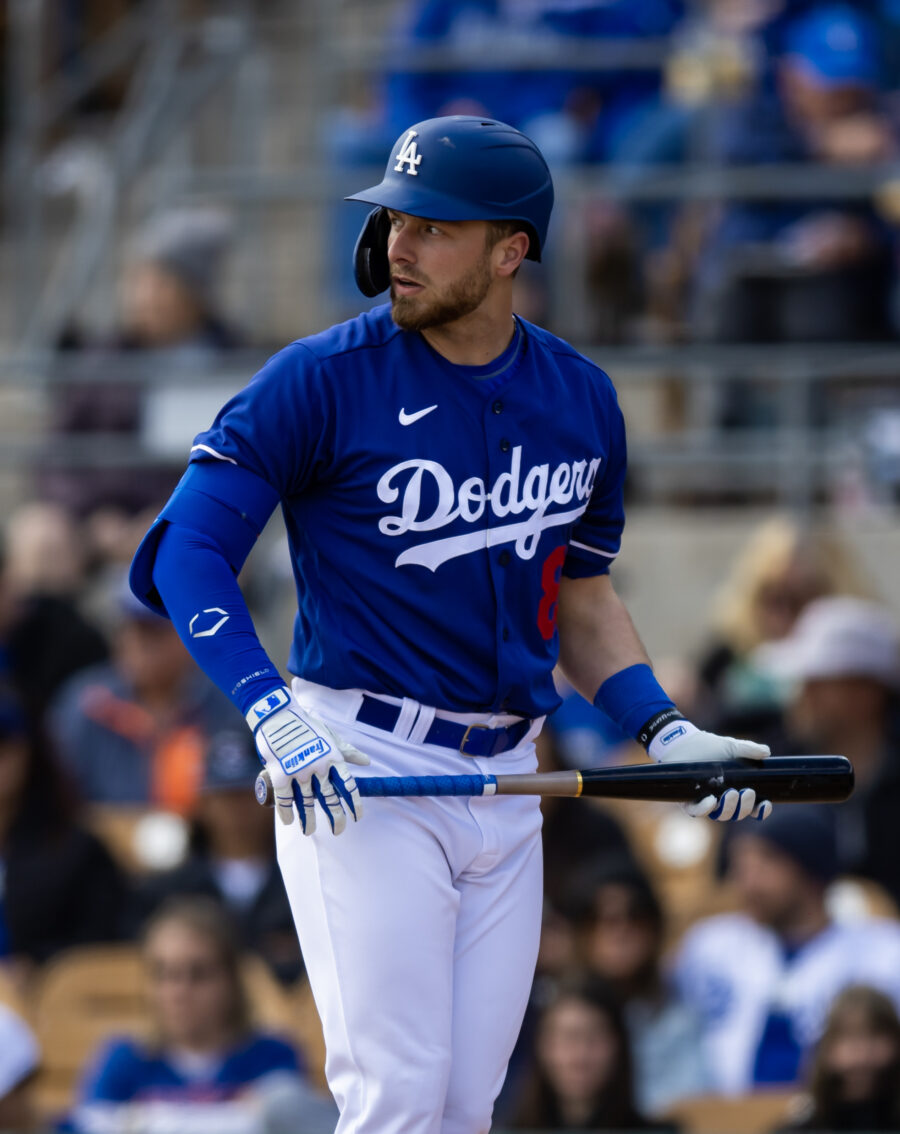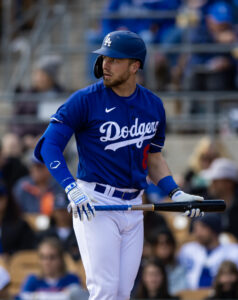 Busch, 25, was a first round pick of the Dodgers, getting selected 31st overall in 2019. He has since been posting excellent numbers in the minors, showing both tremendous power and patience in the box. He spent all of 2021 in Double-A, walking in 14.1% of his plate appearances and hitting 20 home runs in 107 games. Last year, he split his time between Double-A and Triple-A, hitting 32 home runs in 142 games between those two levels, walking in 11.5% of his trips to the plate. His combined .274/.365/.516 batting line translated to a 118 wRC+. Busch was added to the club's 40-man roster in November to protect him from being selected in the Rule 5 draft. He's off to a roaring start here in 2023, hitting .337/.461/.506 through 21 Triple-A games.
If there's a knock on Busch, it's on the defensive side of things. A first baseman in college, he's spent a bit of time there recently but has seen the bulk of his action as a professional at second base. He's also had short stints at third base and left field. Playing all of those different positions is less a reflection of versatility and more a suggestion that he's not really a strong defender and is a work in progress as the Dodgers try to find a home for him in the field. Some evaluators have compared him to the player he's replacing today, Muncy, as both players combine power and plate discipline with some degree of defensive versatility.
The Dodgers had a relatively modest offseason by their standards, letting notable players depart while signing various veterans to one-year deals. That's allowed them to give some runway to various younger players, such as Miguel Vargas, James Outman, Michael Grove and Ryan Pepiot, though the latter two are now on the injured list. Busch will be latest youngster to get a crack at the big leagues.
Coming into this year, Busch was ranked around the middle of many top 100 prospect lists, including Baseball America, MLB Pipeline, FanGraphs and Baseball Prospectus. The first two of those are potentially significant, given the rules under the new collective bargaining agreement. It's too late in the season for Busch to get to a full year of service time the traditional way, but his status as a top prospect provides him with an alternate path. Under the new CBA, players with less than 60 days of service time that are on two of the preseason top 100 lists of Baseball America, MLB Pipeline or ESPN can earn a full year of service regardless of when they were called up if they finish in the top two of Rookie of the Year voting.
That may end up being a fairly moot point in this case, as it seems possible that Busch will only get a brief stay in the bigs while Muncy is on the paternity list. But if he somehow manages to stick around and perform well enough to get some decent Rookie of the Year votes, he could get himself to that full year. He didn't crack the top 100 at ESPN but the BA and MLB Pipeline ranks are enough to get that on the table.
Image courtesy of USA Today Sports.