It's a pivotal year for the Angels, who could be nearing an inflection point with Shohei Ohtani in his final season of arbitration control. A lack of overall roster depth has plagued the club in prior years. For much of that time, the issue was starting pitching, though last year's team was plagued more by mediocre contributions from the bottom of the lineup and a below-average bullpen.
Los Angeles had a productive starting staff last season, checking in sixth in the majors with a 3.67 rotation ERA. As MLBTR's Steve Adams explored towards the end of the year, much of that was attributable to the emergence of a trio of left-handers. Patrick Sandoval, Reid Detmers and José Suarez had performed effectively to varying degrees. Sandoval and Detmers looked like potential mid-rotation types; Suarez was more in the solid fourth starter mold. With Ohtani at the top and the offseason pickup of Tyler Anderson via free agency, Los Angeles entered the year with the nucleus of another strong rotation.
That hasn't quite borne out through the season's first month. Angels starters have allowed 4.45 earned runs per nine innings, a league average figure. That's in part because of a disappointing first four starts from Anderson, but the bigger concern is how hittable Suarez has been. The 25-year-old has allowed 20 runs (19 earned) in 16 2/3 innings through four outings. He's walked nine batters against 12 strikeouts and surrendered a staggering seven homers. His 10.26 ERA ties that of the recently released Madison Bumgarner for the seventh-highest mark among starters with 10+ innings.
It's very early in the season but Suarez's first few starts have been noncompetitive. He's only completed five frames once. That came against a mediocre A's lineup that still teed off for seven runs and connected on five of the homers Suarez has allowed. The Angels can't accept continued performances at that level for very long.
The struggles have mostly come out of nowhere. Suarez never flashed the upside that rotation mates Sandoval and Detmers have. He'd been seen by many prospect evaluators as a perfectly capable back-of-the-rotation starter, though, and that's what he'd been from 2021-22. Suarez allowed a little under four earned runs per nine in both seasons, combining for a 3.86 ERA/4.01 FIP in 207 1/3 frames over that stretch. His 21.5% strikeout rate was a tick below average but he did a decent job keeping the ball in the park and kept his walks to a manageable 7.9% clip.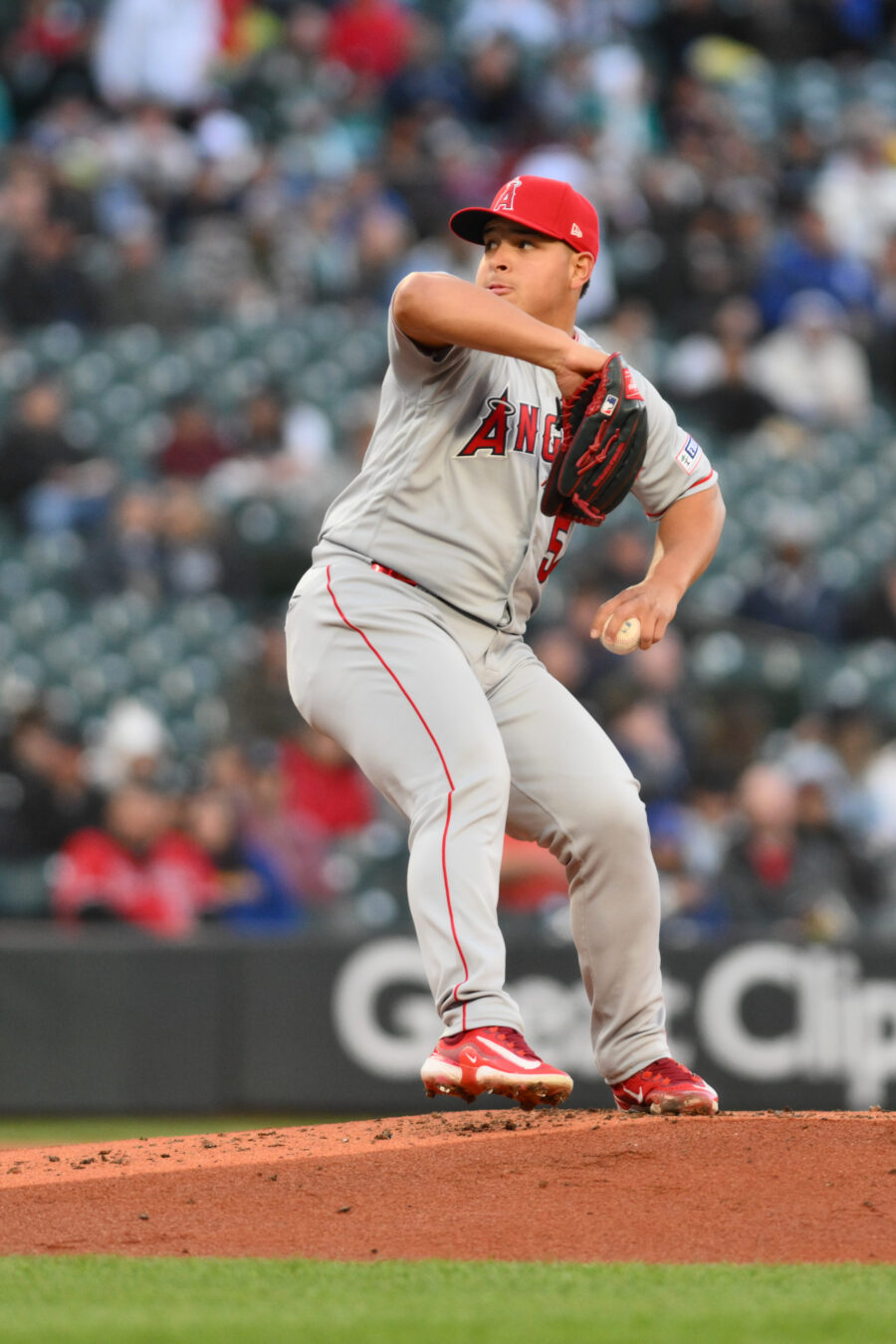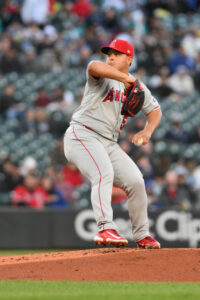 While it'd perhaps be in the organization's best interest to get Suarez some Triple-A work to iron things out, that's not easy. He has exhausted his minor league option years. In order to take him off the MLB roster, the Halos would have to designate him for assignment and either trade him or put him on outright waivers. If he went unclaimed, they'd be able to send him to Triple-A. Even with his awful first month, it seems likely another team would roll the dice based on his prior track record. Noncompetitive clubs like the A's, Reds, Rockies and Nationals could find a spot for him in the rotation and hope he gets things on track. Suarez has yet to reach arbitration and isn't trending towards free agency until the 2026-27 offseason.
General manager Perry Minasian and his front office are left with three choices: keep giving Suarez turns through the rotation, move him to relief, or make him available to other clubs via DFA. To this point, they're sticking with the first option. Manager Phil Nevin was initially noncommittal after Suarez was knocked around by the A's on Monday; however, the skipper told reporters Tuesday afternoon the southpaw would make his next start (link via Sam Blum of the Athletic). He's slated to take the mound for Sunday afternoon's game in Milwaukee.
"We've got to get him better," Nevin told reporters (via Blum). "He's talented. He's worked too hard. And he's come so far. I've gone on and on about how we feel about him and the things he's done. It's just right now, it's got to get better." Suarez expressed some exasperation. While he pointed to a potential pitch-tipping issue during his Oakland start, he told the team's beat he "honestly (doesn't) know what's happening."
On a pitch-for-pitch basis, Suarez doesn't look much different than he did last season. The velocity on his pitches has held steady. The spin on his four-seam fastball is up a bit. He's getting swinging strikes on 11.7% of his offerings, an exact match for last year's rate. Suarez has been an effective pitcher with essentially this exact arsenal in previous seasons.
He hasn't executed as consistently this year as he has in prior seasons. Suarez is having a hard time getting ahead in counts, throwing a first-pitch strike just 57% of the time after starting with strike one at a near-65% rate last year. That's obviously a disadvantageous position for a pitcher who succeeds more on command and sequencing than overpowering raw stuff. Even when Suarez has gotten himself into favorable counts, he's had a hard time putting hitters away by leaving too many pitches over the heart of the plate. (This Teoscar Hernández homer on an 0-1 slider is a representative example.)
That the issue seems largely to be about command rather than a drop in raw pitch quality offers some optimism. Suarez needs to execute his pitches more consistently but there aren't any indications he's battling physical issues. That said, it's perhaps tougher to diagnose how quickly Suarez can break out of his ongoing funk, raising the question of how long the Angels can keep him in the starting staff.
A bullpen transfer could allow Nevin to deploy him more selectively as he works on things but that'd be far from ideal. As Blum points out, six of the Angels' eight current relievers cannot be optioned themselves. One of the two who can be sent down, Andrew Wantz, has been the club's best reliever so far. Putting Suarez in that mix wouldn't leave the team with much flexibility and would perhaps force a veteran bullpen arm off the roster.
The Angels could flip the out-of-options Tucker Davidson, who's been working in long relief, into Suarez's rotation role while kicking the latter into mop-up duty. Davidson has been quite effective out of the bullpen after struggling as a starting pitcher last season. Obviously, the club's hope is that Suarez finds his footing sooner than later. Another poor start or two could leave them to ponder a tough decision they weren't anticipating on Opening Day.
Image courtesy of USA Today Sports.