The Braves entered the 2023 season with a question mark at shortstop. Atlanta didn't seem to strongly pursue a reunion with Dansby Swanson over the winter. Only the front office knows how much that was due to payroll constraints versus a genuine belief in their other options. In any case, the Braves have picked up right where Swanson left off.
Atlanta shortstops have combined for a .310/.365/.422 batting line. Only the Rangers (where Corey Seager is playing at an MVP level) have gotten a stronger on-base percentage out of the position. Atlanta shortstops are eighth in slugging and fourth in overall offense as measured by wRC+.
If one were told three months ago that Braves' shortstops were performing at this level, they'd probably have assumed Vaughn Grissom hit the ground running. The 22-year-old broke into the majors with a .291/.353/.440 showing as a rookie last season, filling in for Ozzie Albies at second base while the latter was injured. Midway through Spring Training, Grissom appeared to be the favorite for the job, with rookie Braden Shewmake also garnering some attention amidst a strong Spring Training.
The Braves went elsewhere. Atlanta made the surprising decision to option Grissom and Shewmake at the same time a week before Opening Day. That signaled a commitment to veteran Orlando Arcia, who had played a utility role since being acquired from the Brewers in a lopsided 2021 trade. It marked the first time he'd be in an Opening Day starting lineup since a four-year run as Milwaukee's shortstop from 2017-20.
Arcia has seized the opportunity in a way few would've seen coming. He's hitting .341/.400/.489 in exactly 200 trips to the plate. He lost a couple weeks with an early-season microfracture in his left wrist, but he's started 52 of 73 games. Arcia was off to a .333/.400/.511 start before the injury. He has been no worse for wear since returning in early May, putting up a .343/.400/.482 line over the last six weeks.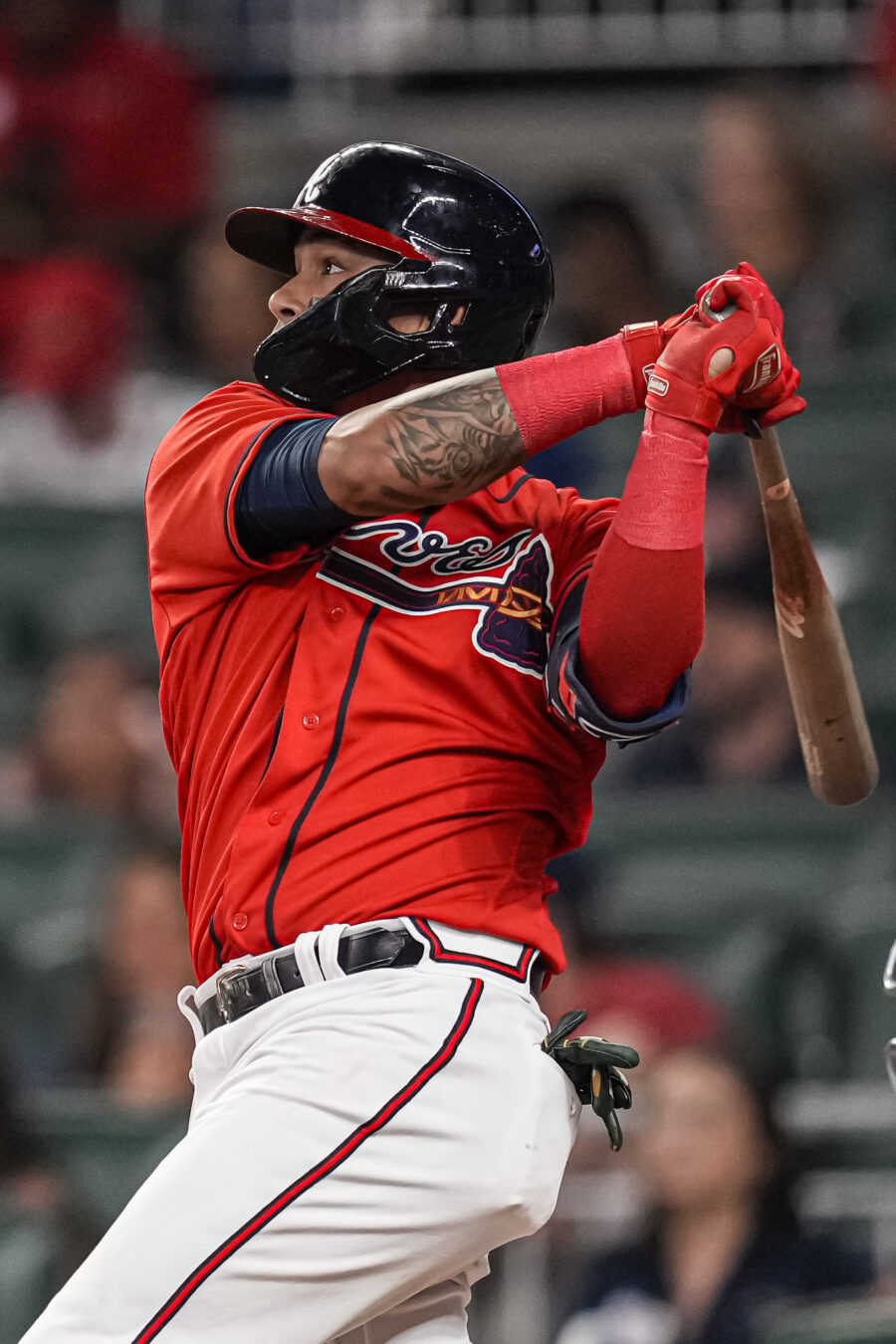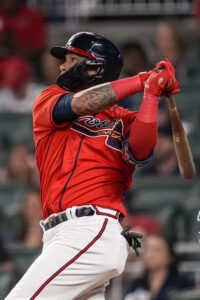 The 28-year-old isn't going to continue hitting at quite this level. He's not going to maintain a .406 average on balls in play all year. He's hitting .363 on ground-balls, a top ten figure in MLB that's probably going to regress. It'd be too simplistic to wave away his strong first few months as a complete product of ball in play fortune, though.
Arcia's plate discipline profile is the best of his career thus far. During his time with Milwaukee, he had a very aggressive approach that kept his walk rates near the bottom of the league. Not consistently swinging at good pitches was a big reason he never developed into the quality everyday shortstop the Brewers anticipated when he was coming through their system as a top prospect.
As he has gotten more experience, he's become more patient. Arcia has swung around 45% of the time over the past two years after typically offering at over half the pitches he'd seen early in his career. He's had a particularly discerning strike zone feel this season. He has chased less than 28% of pitches outside the zone, a career-low mark that's four percentage points better than league average. He's swinging at a typical rate at pitches within the zone, though. Laying off pitches off the plate without getting passive and letting too many hittable offerings pass by is a tough balance to strike.
Arcia has found it. Not coincidentally, he's hitting the ball with more authority than usual. This season's 45.8% hard contact percentage (batted balls with an exit velocity of 95+ MPH) is a personal best. A lot of that contact is coming on the ground, so he's still not making a huge power impact. Combining average or better walk and strikeout numbers with a lot of hard, low-angle batted balls is a recipe for getting on base consistently. Arcia isn't going to sustain a .400 OBP, but he looks capable of keeping his on-base a fair bit higher than the .312 league mark for shortstops.
Alongside the offense, Arcia has stepped back into regular shortstop duty without missing a beat defensively. Both Defensive Runs Saved and Statcast have pegged his glove as four runs above average in a little less than 500 innings. He rated as a solid defender for most of his time with the Brewers but hadn't played shortstop with regularity in three years because Swanson almost never missed a game. A couple seasons of multi-positional work don't appear to have taken any toll on his glove at the infield's most demanding spot.
The all-around production has Arcia among the top 30 position players in both FanGraphs and Baseball Reference WAR even with his three-week injury absence. Even if he falls off that pace as the BABIP declines, Arcia has provided the Braves more than they could've anticipated in the post-Swanson era. The top of Atlanta's lineup is loaded with star talent. They only needed some stability at shortstop once they let Swanson go. Arcia has gone well beyond that.
In the process, he has quieted questions about promoting the younger players. Grissom and Shewmake each saw a little MLB action while he was hurt but have spent the majority of the season in Triple-A. Shewmake is having a dreadful offensive season there; Grissom is hitting well (.314/.380/.466 with an excellent 13.5% strikeout rate) while getting an extended run to try to improve his reputation as a middle infield defender. While shortstop once looked like a potential deadline concern for the front office, that's no longer the case.
The final touch for the team: Arcia's affordability. He and the club agreed to a restructured contract on Opening Day that could keep him in Atlanta through 2026. He's making $2.3MM this season, followed by respective $2MM salaries for the next two years. There's a matching '26 club option that comes with a $100K buyout.
That's fine value for the utility role he'd played between 2021-22. It's a bargain for a quality everyday shortstop. Arcia is playing like one right now, one of the many reasons Atlanta is in pole position for a seventh consecutive division title.
Image courtesy of USA Today Sports.