Early in the year, there was a decent amount of trepidation about Juan Soto. The Padres superstar was still reaching base at an excellent clip but was clearly performing below his established level. Soto carried a .202/.373/.384 line across 126 plate appearances through the end of April. That came on the heels of a .236/.388/.390 showing in 52 games last summer after one of the biggest deadline trades in MLB history.
For most players, those numbers wouldn't be cause for concern. While the batting averages weren't eye-catching, consistently excellent walk tallies kept the on-base mark at an elite level. Among qualified hitters, Soto ranked 12th in the majors with a .382 OBP between the time of the trade and the start of this May.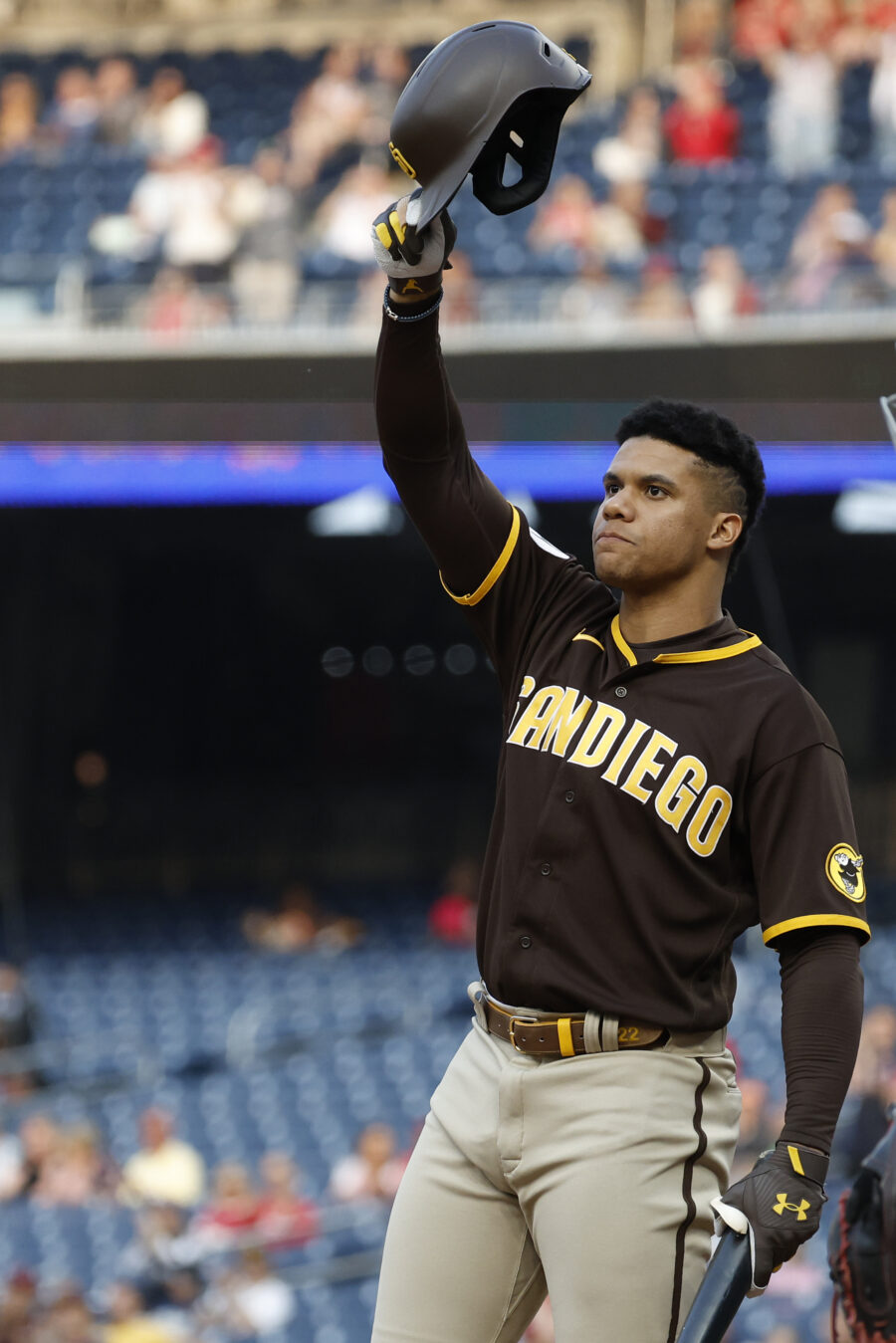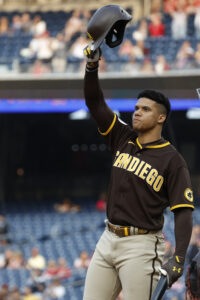 By Soto's standards, though, that production was a disappointment. He'd been a top-five hitter in MLB virtually from the moment he was promoted as a 19-year-old five seasons back. For him to hit only 11 homers with a .388 slugging percentage through his first 81 games as a Padre was a surprise. A .254 average on balls in play certainly didn't do him any favors, but the three-time Silver Slugger also seemed relatively out of sorts. In mid-April, he told Chelsea Janes of the Washington Post he felt he was pulling off too many pitches, resulting in weak ground-ball contact to the pull side.
As the season has gone on, Soto has more consistently found his power stroke. He caught fire in May, hitting .333/.482/.632, resulting in a 202 wRC+ that ranked third among qualified hitters that month. While he's slowed down in June, he still carries a .302/.433/.524 line over the past six weeks. He's drawn 29 walks against 28 strikeouts while hitting 13 doubles and five home runs over his last 36 contests.
That's essentially the kind of production we've come to expect from Soto. He's a career .282/.422/.520 hitter in just under 3000 plate appearances. He's played essentially at that pace for a month and a half. The beginning of May is an arbitrary endpoint, of course. There's nothing more meaningful about May 1 than there would be about April 26. It's nevertheless encouraging to see Soto performing at his typical Nationals level for an extended stretch.
Soto is still pulling the ball on the ground a little more often than he had in prior seasons. That's not ideal given his April comments about getting out in front of too many pitches. When he puts the ball in the air, though, he's hitting it harder than he did at the start of the year.
The contact quality was the only potential concern. His strike zone discipline has never wavered. Soto sustaining this level will be crucial for a club that still hasn't kicked things into gear. His hot stretch coincided with a Manny Machado injury and a dismal recent run of play from Xander Bogaerts. The offense as a whole has yet to get going, leaving the Padres with a 31-34 record heading into tonight's series opener with the Guardians.
Fortunately for San Diego, few teams in the National League have separated themselves from the pack. The Padres are looking up at a 9.5-game deficit on the Diamondbacks in the NL West, which will obviously be difficult to close, even with more than three months remaining on the schedule. However, they're only two and a half games behind the Giants and Brewers for the Senior Circuit's last Wild Card spot. Aside from the Dodgers, no team in the Wild Card mix has a better run differential than San Diego's +19 figure. Despite the mediocre start, there's still plenty of time for the Friars to play their way into the postseason picture.
Soto should be a central part of that effort. His start in San Diego raised some eyebrows, but he's looked much more like himself over the last six weeks. Continued production like that should quiet questions about whether his camp had made a grave mistake turning down a reported $440MM extension offer from Washington before the trade. He has a chance to make last summer and this April look like a blip. He looks on his way to doing so.
Image courtesy of USA Today Sports.