The Orioles made it pretty clear they wanted to get a cheap left-handed bat this winter to play either first base, a corner outfield spot or designated hitter. They signed players like Nomar Mazara and Franchy Cordero to minor league deals. They claimed Jake Cave and Ryan O'Hearn off waivers and twice claimed Lewin Díaz.
It's fairly understandable why they would covet that type of player, given their in-house options for those bat-first roles. Ryan Mountcastle has been the club's primary first baseman for a while and hits right-handed. He doesn't have drastic platoon splits but has hit .265/.315/.495 against lefties in his career for a 118 wRC+, compared to a .251/.303/.434 line and 102 wRC+ against righties. Outfielder/designated hitter Anthony Santander is a switch hitter but is also better against lefties: .264/.325/.471 and 117 wRC+ against southpaws but .242/.295/.454 and 102 wRC+ against northpaws. Austin Hays and Ryan McKenna also hit from the right side and have modest splits for their careers.
Adding a solid lefty bat into the mix would have been a way to add some flexibility and occasionally shield those guys from tough matchups. But since it wasn't a desperate situation, it made sense the O's stuck to modest moves as opposed to a big signing. Most of those small transactions haven't worked out, however. Cave was later lost to the Phillies when the O's tried to pass him through waivers. Both Cordero and Mazara opted out of their deals when they didn't make the Opening Day roster and are now with other clubs. Díaz was passed through waivers and is hitting at a league average rate in Triple-A this year.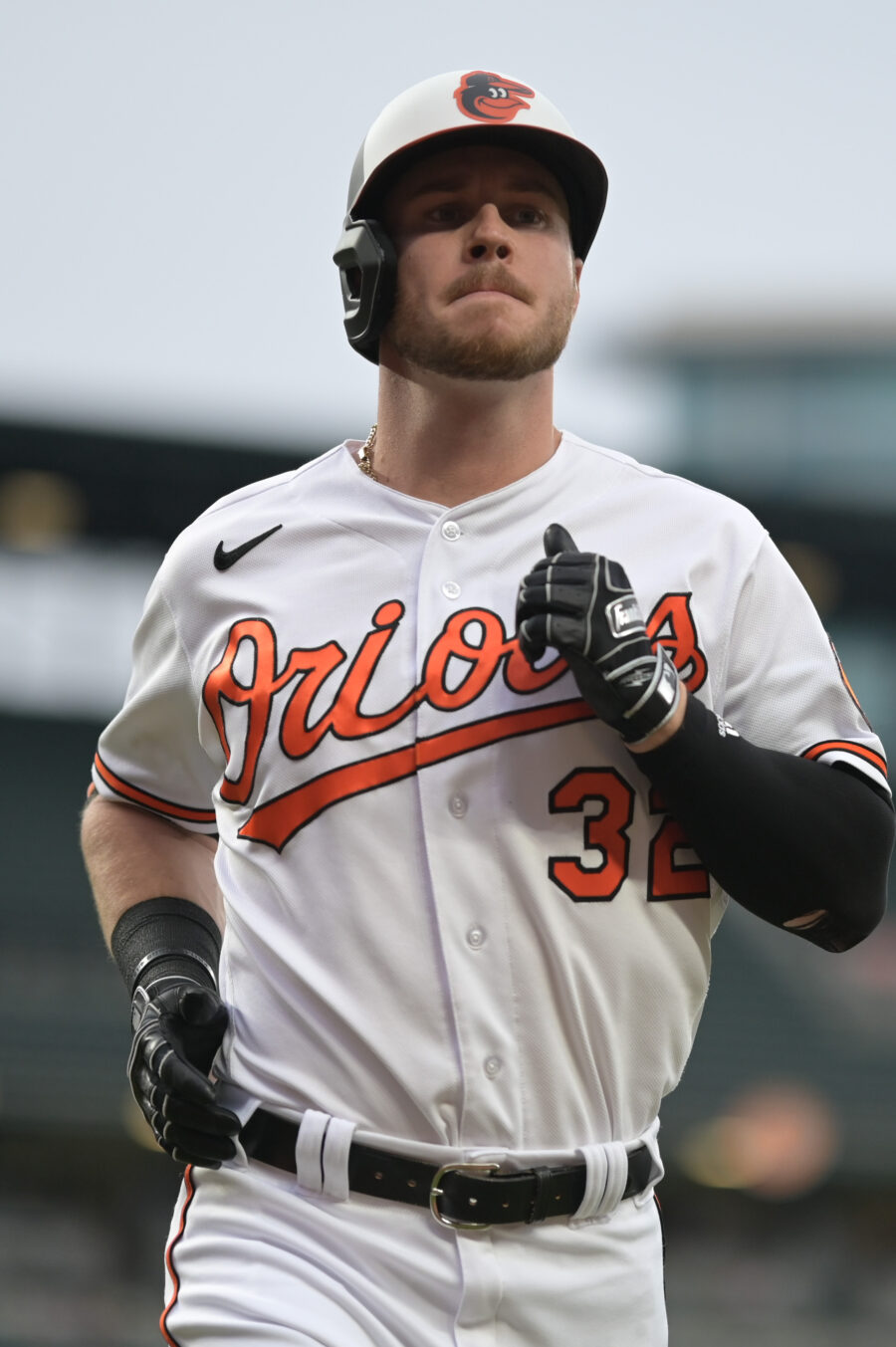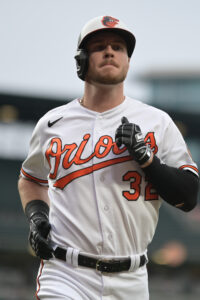 The one player from that bunch who is on the roster is O'Hearn. He had previously spent his entire career with the Royals, having been drafted by them back in 2014. He made it to the big leagues in 2018 and showed his potential that year, hitting .262/.353/.597 in his first 44 games for a 153 wRC+. But he struggled badly in subsequent campaigns, hitting just .211/.282/.351 in 901 plate appearances from 2019 to 2022.
Despite four consecutive rough seasons, the Royals tendered O'Hearn a contract for 2023, avoiding arbitration by agreeing to a $1.4MM salary with $250K in bonuses. But in December, they designated him for assignment, perhaps hoping his rough track record and a salary roughly twice the league minimum would tamp down any interest from other clubs. But the O's weren't swayed and sent cash considerations to the Royals in order to facilitate a deal, though they themselves passed him through waivers in January.
O'Hearn technically could have rejected the outright assignment and elected free agency due to having more than three years of service time, but he was shy of the five-year mark and would have had to forfeit that money in order to do so. He made the obvious decision to hang onto that cash and stick with the O's, fighting for his roster spot.
He was eventually selected to the roster a couple of weeks into the season, on April 13. He received sporadic playing time over the next few weeks, getting 22 plate appearances over nine games, hitting just .263/.318/.316 in those for a 77 wRC+. He was optioned to the minors on May 5 but quickly recalled on May 9, able to return after less than the minimum 10 days because Ramón Urías was placed on the injured list.
Since that recall, he has been on an absolute tear. He's hit six home runs in 93 plate appearances across 27 games. His .318/.355/.591 slash line in that time amounts to a 161 wRC+. This is still a small sample size but it's a very encouraging development after years of looking lost at the plate. The O's have shielded him from left-handed pitchers, as he has just six plate appearances against them this year compared to 109 against righties. But when a righty is on the mound, he's impressed enough to get the cleanup spot in their lineup.
It's dangerous to draw too many broad conclusions from such a small bit of data, but there's also reason to suspect a meaningful change has taken place. O'Hearn recently spoke to Nathan Ruiz of The Baltimore Sun about some changes in his mechanics suggested by hitting coaches Ryan Fuller and Matt Borgschulte, who focused on his hip rotation and hand placement. When asked if it was strange that no one pointed out these issues with his mechanics before, he replied "You could say that." Perhaps the shift to a different organizational philosophy and approach was just what he needed to tap into his potential.
There are encouraging numbers beyond the traditional stat line. Statcast pegs his average exit velocity at 93.4 mph this year, which would be a career high. The same goes for his 14.6% barrel rate and 56.1% hard hit rate. Among players with at least 50 batted ball events this year, that average exit velocity places him 15th in the league, matching Yordan Alvarez and just ahead of guys like Juan Soto and Randy Arozarena. That hard hit rate places him in eighth place among that same group.
We're still talking about a limited sample here and essentially a strict platoon deployment, but for a guy who's making a small salary and was designated for assignment twice this winter, getting any kind of production is a great find. If it continues for the next few months, the O's can keep him for an extra season as well, as he's currently on pace to finish 2023 with just over five years of MLB service time. That means he'll be eligible for one more arbitration season in 2024 before qualifying for free agency.*
(*Sidenote: O'Hearn seems likely to benefit from a feature in the CBA that awards service time for brief optional assignments. "If a Player is optionally assigned for a total of less than 20 days in one championship season, the Player shall be credited with Major League service during the period of such optional assignment(s)." O'Hearn therefore won't be dinged for that brief option in May, getting service time from his April 13 selection to the end of the year. This year's season is 186 days long but a player needs 172 days to get a full year. O'Hearn missed the first 14 days of the season and will get exactly that 172 figure. Since he began this year with his service time clock at 4.002, he should finish 2023 at 5.002. Future optional assignments could change that trajectory, but he would have to fall off at the plate in order for the O's to consider that. Full CBA text courtesy of the MLBPA.)
Image courtesy of USA Today Sports