August 22: The Giants have now made this official, selecting Harrison and reinstating righty Ryan Walker from the paternity list. To open active roster spots, right-hander Sean Hjelle and outfielder Heliot Ramos were optioned. To open a 40-man spot for Harrison, infielder Mark Mathias was transferred to the 60-day injured list. Mathias was placed on the injured list a week ago due to a right shoulder strain. He'll now be ineligible to return until 60 days from August 14, which rules him out until the middle of October. Barring a lengthy postseason run by the Giants, it seems his season is over.
August 20, 3:58 pm: Giants manager Gabe Kapler confirmed to reporters, including Susan Slusser of the San Francisco Chronicle, that Harrison was poised to be promoted. He'll start the Giants' game against the Phillies in Philadelphia on Tuesday.
10:14 am: The Giants are calling up top pitching prospect Kyle Harrison, FanSided's Robert Murray reports (via X).  Earlier today, the Athletic's Andrew Baggarly wrote that San Francisco was "strongly considering" promoting Harrison during an upcoming series with the Phillies, and Murray says that Harrison is being aimed to start Tuesday's game.  San Francisco will need to make another transaction before then to create a 40-man roster spot for the left-hander.
The promotion makes for a nice late birthday gift for Harrison, who turned 22 on August 12.  It is quite possible that the southpaw would have already made his MLB debut if it wasn't for a hamstring strain that put him on the injured list for almost all of July, but after pitching in three Triple-A games since his return from the minor league IL, Harrison has been deemed ready for his first taste of the Show.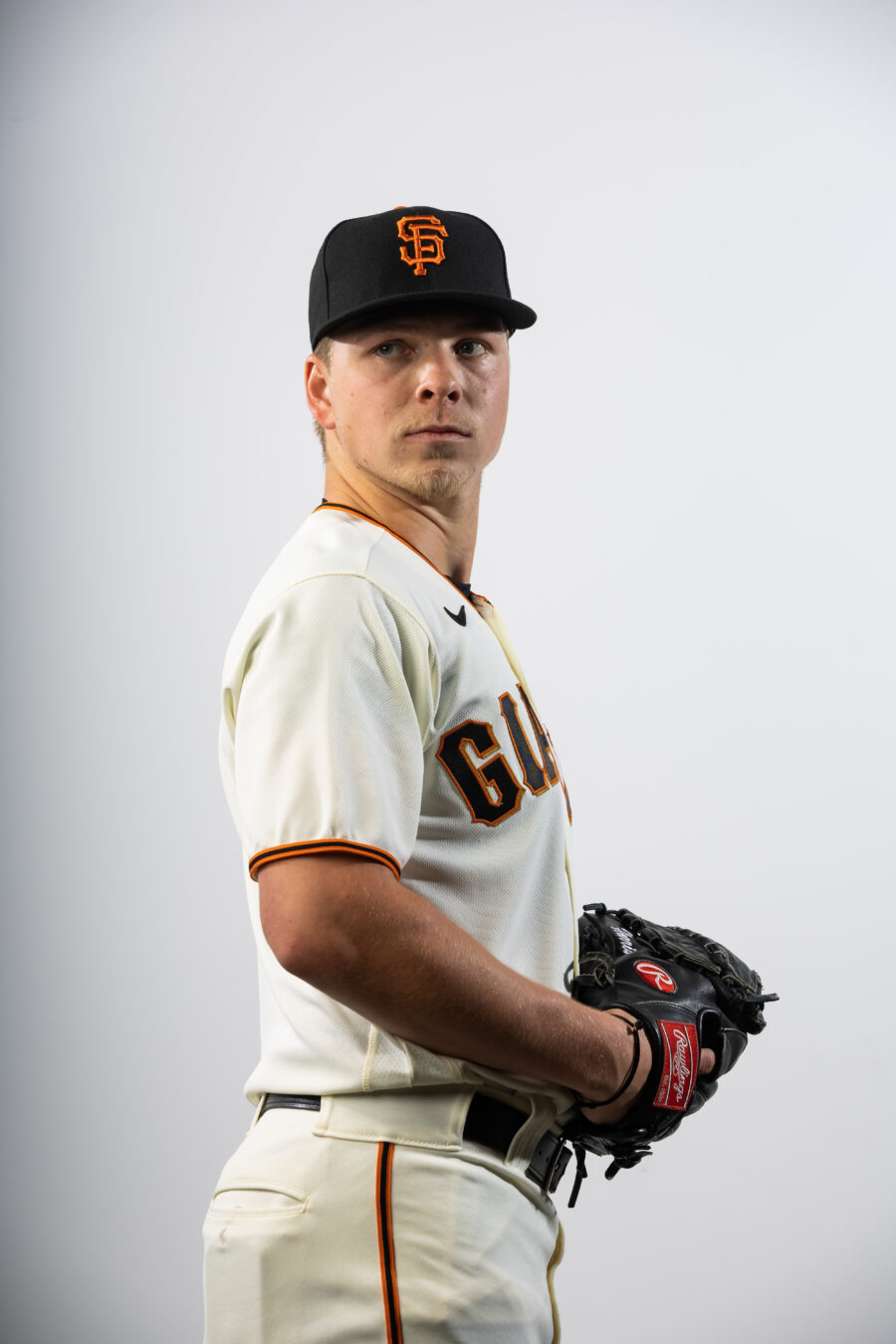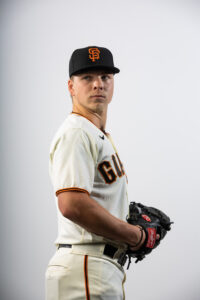 It doesn't seem as though Harrison will be taking on a full-fledged starter role, as Baggarly notes that Harrison might work in more of a piggyback capacity on Tuesday, perhaps not throwing more than 3-4 innings.  Harrison has had a limited workload for much of the minor league season, as he has topped the 80-pitch threshold only three times and has only once thrown as many as five innings in a single outing.
With this in mind, Harrison looks to become the latest member of a patchwork Giants rotation that has recently featured only two regular starters.  Beyond Logan Webb and Alex Cobb, a group led by Jakob Junis, Alex Wood, Sean Manaea, and Ross Stripling have made limited starts, piggyback outings, or have worked as bulk pitchers behind an opener.  This collection took a hit yesterday when Stripling was placed on the 15-day IL due to a back strain, and Sean Hjelle was recalled from Triple-A to work as a long reliever or bulk pitcher.
It's not an ideal situation for a team fighting for a wild card berth, so there will be a bit of a bigger spotlight than usual on Harrison as he becomes a big leaguer.  However, Harrison has dealt with plenty of hype as his prospect stock has risen over the last few years, since being selected by the Giants in the third round of the 2020 draft.  In recent midseason updates to their prospect rankings, MLB Pipeline listed Harrison as the 20th-best prospect in the sport, while Baseball America slotted him 35th on their latest listing.
There's no secret about Harrison's biggest weak point, as he has a hefty 16.3% walk rate over 67 2/3 innings with Triple-A Sacramento this year.  This shaky control (and pitching in the hitter-friendly Pacific Coast League) has contributed to Harrison's 4.52 ERA, though he also has a tremendous 35.6% strikeout rate.
Both Pipeline and BA give Harrison a 70-grade for his fastball and a 60-grade for his slider, and he also has a good changeup that is still improving.  Two plus pitches and the possibility of a third has created plenty of buzz about Harrison as a possible front-of-the-rotation starter, though the big question is naturally whether or not Harrison can improve his control and command.  As Pipeline's scouting report puts it, Harrison is "still learning to harness his enhanced stuff, though his ability to miss bats in the strike zone with all three of his offerings means that he doesn't need to locate them with precision."
However the Giants opt to manage Harrison's workload among the rest of the pitchers, it seems likely that the club will limit him to less than 50 innings in the regular season, so he can retain his rookie eligibility for 2024.  As per the rules of the Prospect Promotion Incentive, the Giants can receive a bonus pick in the 2025 draft if Harrison earns a full year of MLB service time in 2024, and he either wins the NL Rookie of the Year award or has a top-three finish in NL Cy Young voting during any of his pre-arbitration seasons.  Harrison must be ranked as a top-100 prospect by at least two of MLB Pipeline, Baseball America, or ESPN.com in their pre-2024 lists to fully qualify as a PPI-eligible player, thought that seems like a foregone conclusion.
Beyond the 50-inning threshold, pitchers also have to have less than 46 days on a Major League roster to retain rookie eligibility.  That date on the 2023 league calendar passed last week, so it isn't surprising that Harrison and other notable prospects like the Reds' Noelvi Marte, the Cardinals' Masyn Winn, and the Angels' Nolan Schanuel have all been called up within the last few days alone.
Photo courtesy of USA Today Sports Images