The Mets are promoting infield prospect Ronny Mauricio, reports Daniel Álvarez-Montes of El Extrabase (Twitter link). He'll join the club on Friday when active rosters expand from 26 to 28 players.
Mauricio, 22, joins the major league team for the first time. He has been one of the most highly-touted players in the system since signing out of the Dominican Republic during the 2017-18 amateur period. Baseball America has slotted him among the Mets' five most talented farmhands at the start of each of the last five years, while he placed among the league's Top 100 talents at BA every season from 2019-22.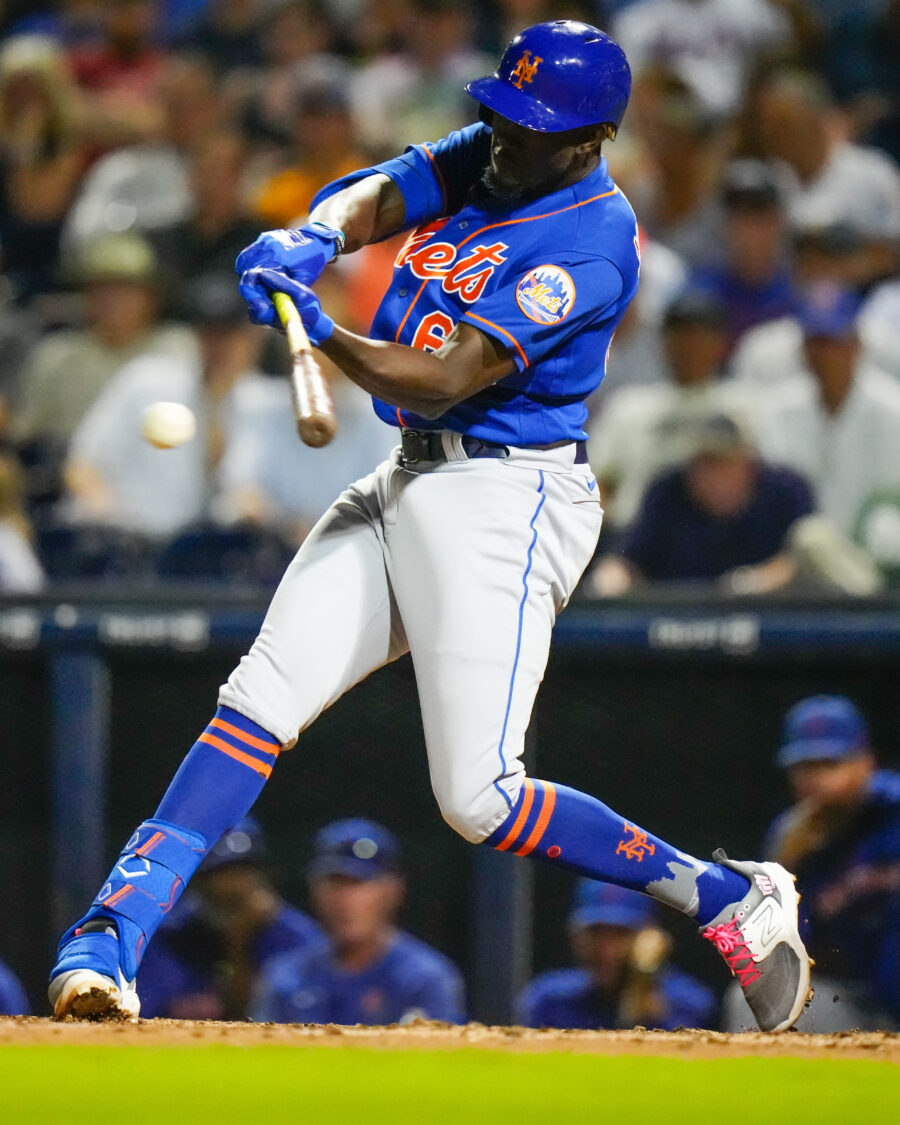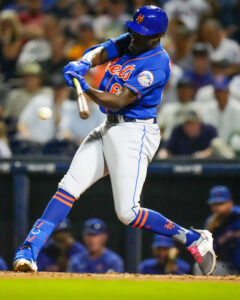 A switch-hitter, Mauricio draws praise from evaluators for significant power potential from both sides of the plate. He's an excellent athlete with a strong throwing arm and has a shot to stick in the middle infield. Few minor league players can match Mauricio's physical ability, which he has put on display in the upper minors over the past couple seasons.
Mauricio has posted consecutive 20-20 seasons, spending last year in Double-A before moving up to Triple-A Syracuse for this year. He connected on 26 longballs with 20 stolen bases a year ago. Through 115 contests with Syracuse, he has hit 23 homers and gone 24-31 on the basepaths.
The main question is whether Mauricio is a selective enough hitter to continue performing against MLB competition. This year's 6.6% walk rate is his highest at any full-season level but is still a couple points below the MLB average. The lack of free passes have generally resulted in below-average OBP marks as he's climbed the minor league ladder. His prospect stock has dimmed slightly as a result. Baseball America no longer includes him in their Top 100, though he still ranked sixth in the organization on their midseason update. Kiley McDaniel of ESPN left him just outside a recent Top 50 list.
Mauricio is still a very good prospect, albeit perhaps more high-variance than most top minor league talents. To his credit, he has continued to perform well at the upper levels — generally against slightly older competition. Mauricio is hitting .295/.349/.511 across 527 Triple-A plate appearances. Alongside his marginally improved walk rate, he has cut his strikeouts to a lower than average 18.2% clip — nearly five points better than his Double-A figure. Mauricio has performed well from both sides of the dish, hitting .298/.358/.521 against southpaws while posting a .284/.316/.477 slash versus right-handed pitching.
The Mets have used Mauricio at shortstop for the majority of his pro career. He has logged nearly 500 innings of second base work in Syracuse this year. The latter position seems his likeliest fit at the MLB level given the presence of Francisco Lindor in Queens. New York could kick Jeff McNeil into left field while taking reps from Rafael Ortega as they get their first look at Mauricio to close a disappointing season.
Mauricio will retain his rookie eligibility headed into next year, leaving open the possibility of him netting the club a future draft choice if he meets the criteria for the Prospect Promotion Incentive. He was already added to the 40-man roster two offseasons ago, so the Mets won't have to make any additional moves to bring him up on Friday.
Image courtesy of USA Today Sports.