The Rays announced they have acquired pitchers Adrian Sampson and Manuel Rodriguez and international free agent bonus pool space from the Cubs for minor league pitcher Josh Roberson. Sahadev Sharma of The Athletic first reported the deal.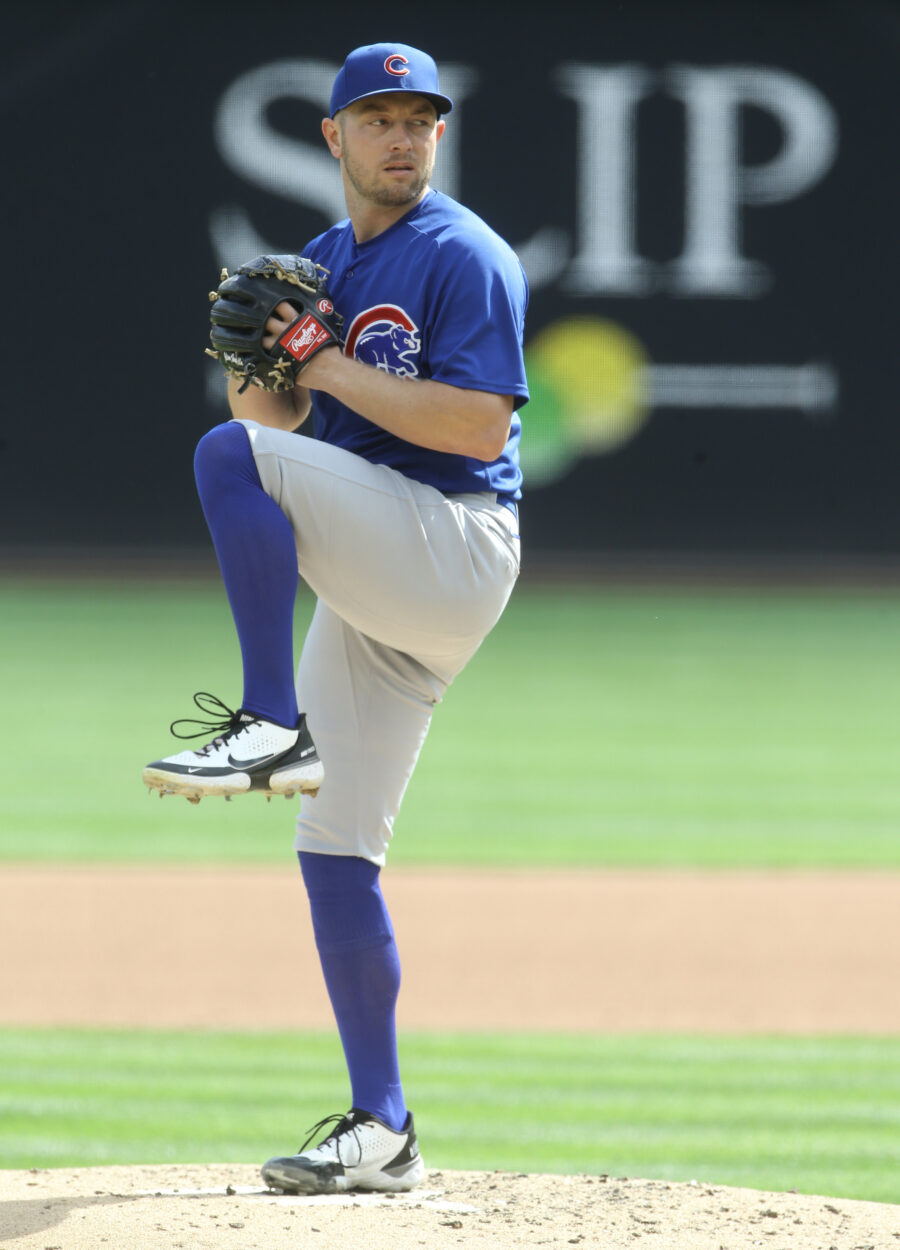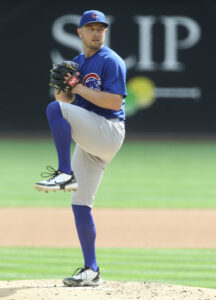 Sampson, 31, joined the Cubs' rotation in late June last year as the team dealt with injuries to Marcus Stroman, Drew Smyly, and Wade Miley.  The journeyman righty was surprisingly able to stick, putting together 19 starts with a 3.28 ERA.  Sampson's low strikeout rate suggested that level of success was unsustainable, but it was enough for the Cubs to retain him on a $1.9MM arbitration deal.
After losing the Cubs' fifth starter battle out of camp this year to Hayden Wesneski, Sampson was optioned to Triple-A.  In May he hit the IL after a meniscal debridement procedure on his right knee and was bounced from the team's 40-man roster once he recovered.  To retain his career-best salary, Sampson could not reject the Cubs' outright.  Sampson has struggled mightily in his 23 innings at Triple-A this year, but the Cubs were able to clear his remaining $633K salary by including Rodriguez and the international free agent bonus pool space.
The Rays are the next stop for Sampson, who pitched in KBO in 2020 and was with the Rangers, Mariners, and Pirates before that.  Until the Rays decide to add Sampson to their 40-man roster, he'll head to the Triple-A Durham Bulls to serve as extra depth.  Yesterday, the Rays picked up Aaron Civale in a trade with the Guardians, sending Taj Bradley back to Triple-A as a result.
Though Sampson has nearly 300 big league innings to his name, Rodriguez could be the bigger get for Tampa Bay.  Rodriguez, a 26-year-old righty reliever, logged a total of 31 1/3 innings out of the Cubs' bullpen in 2021-22 to limited success.  The Cubs bumped him from the 40-man roster in January to make room for Julian Merryweather, and Rodriguez cleared waivers and was sent outright to Iowa.
The Cubs have been unable to find room for Rodriguez back on their 40-man or in their big league bullpen this year, despite a relief corps that has struggled at times.  Rodriguez worked around 96-97 miles per hour in the Majors, and this year at Triple-A he's posted interesting numbers despite a BABIP-inflated 4.42 ERA.  In 38 2/3 innings, Rodriguez has managed to punch out nearly a third of batters faced, though he's walked more than 10%.  He also sports a groundball rate of 58.4%, which has resulted in only two home runs allowed all year.  Like so many Rays relief pickups, this could be an underrated move.
The Cubs add Roberson, a 27-year-old righty reliever who has toiled in the minors since being drafted in the 12th round out of University of North Carolina Wilmington back in 2017.  The Rays picked Roberson up as the player to be named later to complete the deal that sent Louis Head to Miami in November 2021.  Roberson reached Triple-A for the first time this year, and has posted a 4.50 ERA, 25.7 K%, 13.2% BB%, and 41.1% groundball rate in 36 innings.
Statistically at least, Rodriguez is having a better year at Triple-A than Roberson.  Perhaps the Cubs have a good scouting report on Roberson; before the season Eric Longenhagen of FanGraphs wrote of "slam dunk big league stuff undercut by 20-grade command."  The salary relief the Cubs are getting on Sampson is likely a factor here in this low-profile deadline day trade.