The Twins have rattled off five consecutive wins, pushing themselves a season-high six games above .500. Paired with the Guardians dropping eight of their last 10, Minnesota has stretched their lead in the AL Central to 5.5 games. All of a sudden, only the Braves have a larger cushion at the top of a division.
That's somewhat a reflection of an otherwise dismal AL Central, of course. Yet Minnesota has a 19-12 record since the start of June and the sixth-best run differential overall (+53) among American League clubs. They're playing like a legitimate playoff team.
Among the reasons for Minnesota's improved production of late: a somewhat quiet building case for Rookie of the Year consideration. Edouard Julien owns a .299/.389/.512 batting line through his first 235 plate appearances. Among the 43 first-year players with 200+ trips to the dish, none is reaching base at a higher clip. Only Corbin Carroll, Matt McLain, Yainer Diaz and Luke Raley have a better slugging mark.
Julien has only played 65 games, roughly three-fifths of the action logged by the likes of Josh Jung and Gunnar Henderson. He'd be behind that duo in Rookie of the Year consideration if the season ended today. There's a chance for Julien to close that gap in the season's final couple months (particularly with Jung set to miss six weeks thanks to a thumb fracture that'll require surgery).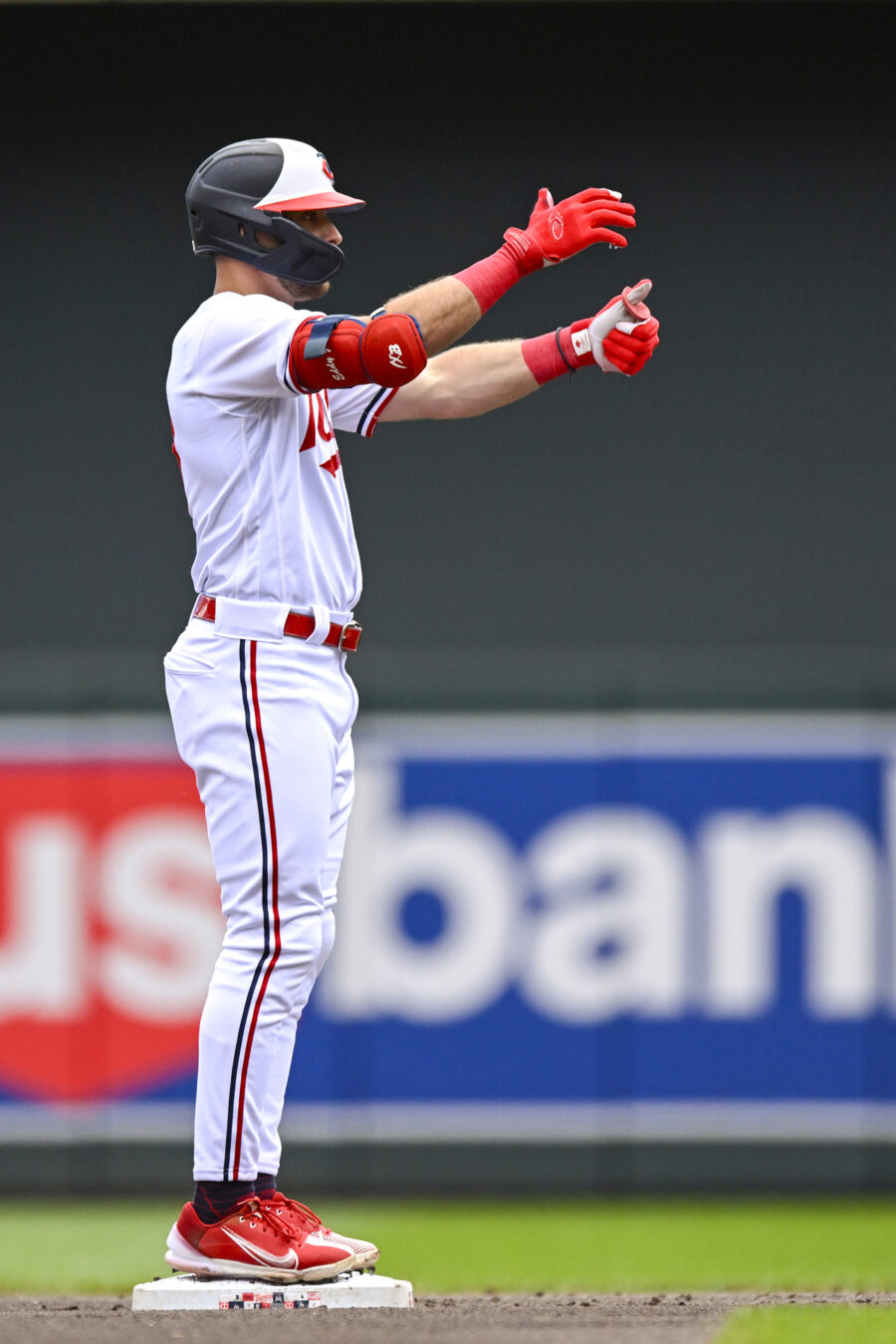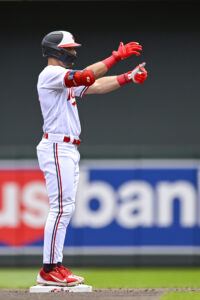 Award consideration aside, the more meaningful development is the introduction of a middle-of-the-order caliber bat into Minnesota's lineup. That didn't come out of nowhere. The lefty-swinging Julien had been regarded as one of the more talented offensive players in the minor leagues before making his MLB debut. There's some amount of uncertainty with any prospect before they get exposure to big league pitching, though, and Julien has only 38 games of Triple-A experience under his belt.
The 24-year-old hasn't had any issues against MLB pitching thus far. His results in the minors had been built on power and an extremely patient plate approach. He's showing the same profile at the MLB level. Julien almost never chases pitches off the plate; his 18.9% swing rate on offerings outside the strike zone is lowest among all MLB hitters with 200+ plate appearances. Julien is swinging at pitches within the zone at a roughly average clip. That's generally the approach one would want to see from a hitter, particularly a rookie — patient without getting too passive.
Julien's comfort working deep counts is naturally going to come with a fair number of strikeouts. There's also just some swing-and-miss in his game; he's made contact on 72.2% of his swings, roughly four percentage points below the 76.4% league average. Julien will probably strike out too often to be a .300 hitter. His .410 average on balls in play is bound for some regression.
There's no need for Julien to run a near-.300 average to be a productive player, though. He's going to work plenty of walks to keep his OBP floor high. Prospect evaluators have credited him with above-average to plus power potential. Julien has shown that at the MLB level, connecting on 10 homers with a quality 42.9% hard contact percentage.
The remaining concern in Julien's offensive profile is probably his limited track record against same-handed pitching. The Twins have shielded him against southpaws, keeping him to 29 MLB plate appearances thus far. In 2022, he had marked platoon splits in Double-A. Julien hit .332/.465/.566 against righties in the minors last season compared to a .210/.373/.276 showing versus left-handers.
For now, the Twins are happy with a rookie who's mashing right-handed pitching. The Twins have struggled as a team against southpaws, but they have Donovan Solano, Kyle Farmer and switch-hitting Willi Castro on hand as righty-capable infielders who can take some pressure off Julien in the short term.
Moving forward, the bigger question is where Julien fits best defensively. Scouting reports have long pegged him as a well below-average defender at second base, where he's spent the majority of his professional career. Public metrics have panned his work over his first 366 MLB innings at the keystone.
The Twins have lived with the subpar middle infield glove to inject more life into the offense. Julien's two promotions have been in response to injuries to Jorge Polanco. The latter is now healthy, but the Twins reshuffled their infield to keep Julien in the lineup. Polanco has started four times at third base since being reinstated from the IL on July 28, his first work at the hot corner in seven years.
Whether Minnesota feels that's a long-term option remains to be seen. The Twins could welcome Royce Lewis back from an oblique strain within the next couple weeks. The former first overall pick has battled myriad injury issues throughout his career but been a productive player whenever healthy. Lewis is probably ticketed for regular run at the hot corner when he returns. That could push Polanco back to the keystone and perhaps move Julien into a primary designated hitter capacity.
That'd enable Minnesota to cut into the playing time of Joey Gallo, who is hitting .156/.276/.349 since an excellent first month. Beyond this season, Julien's emergence figures to only raise more questions about the possibility of subtracting a left-handed bat to add more lineup balance. Gallo's impending free agency will remove one player from the group, while the club will have a net $9MM option decision on Max Kepler.
If they're comfortable with Julien as a tolerable (if fringy) defender at second base, that could lead to an interesting question on Polanco's future. Minnesota can bring the veteran infielder back on a $10.5MM option. That's solid value — before this year's injury-plagued season, Polanco was one of the league's better offensive second basemen — but could make him a potential trade candidate. The Brewers, for instance, exercised an option on Kolten Wong before dealing him to Seattle last offseason.
Those are decisions the Minnesota front office could weigh three months from now. In the interim, they'll be thrilled with Julien's excellent start to his career. Wherever he plays, he looks like an impact piece in the lineup, at least against right-handed pitching. The Twins are in pole position for a division title after a disappointing 2021-22 stretch, in part because of their hot-hitting rookie.
Image courtesy of USA Today Sports.