The Cubs are calling up top outfield prospect Pete Crow-Armstrong, reports Jeff Passan of ESPN. He's expected to be activated prior to tomorrow's game. The Cubs will need to make a 40-man roster move in order to formally select Crow-Armstrong's contract.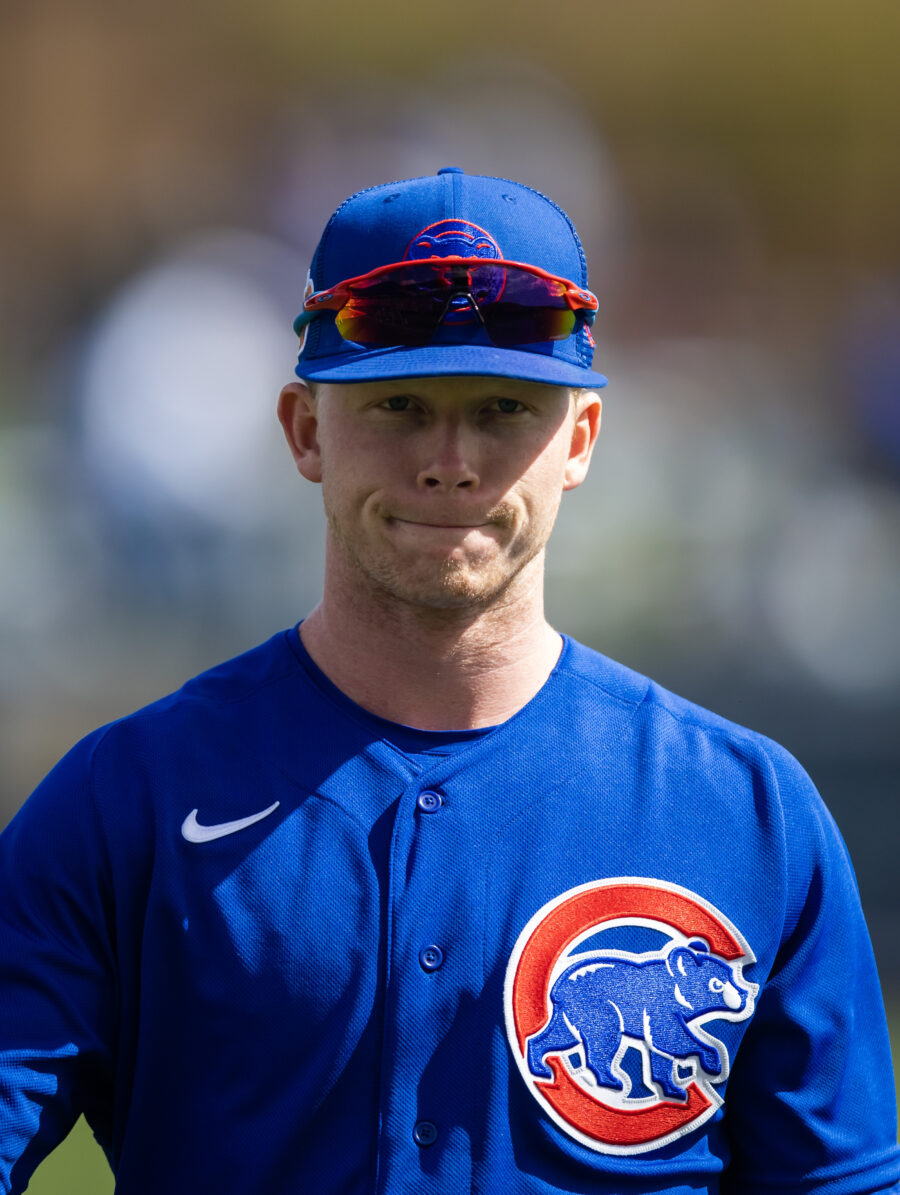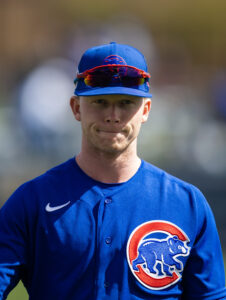 Selected by the Mets with the No. 19 overall pick back in 2020, the now-21-year-old Crow-Armstrong was the headline prospect in the 2021 trade sending Javier Baez and Trevor Williams from Chicago to New York. Crow-Armstrong was already a prospect of note at the time, but his stock has skyrocketed since that swap; he currently ranks 12th on the leaguewide top-100 prospect lists at both Baseball America and MLB.com, while The Athletic's Keith Law tabbed him 18th and FanGraphs' Eric Longenhagen pegs him 23rd.
While he's long drawn praise as a 70- or even 80-grade defender in center field (on the 20-80 scale), Crow-Armstrong has grown into more power since being traded to the Cubs and now has the look of a potential five-tool center fielder. He's split the current season between Double-A and Triple-A, turning in a combined .283/.365/.511 batting line with 20 home runs, 26 doubles, seven triples and 37 steals (in 47 tries).
Crow-Armstrong has whiffed a bit more often than the Cubs would prefer to see, punching out at a 25.8% rate against a higher-than-average (but far from elite) 9.2% walk rate. He's also a 21-year-old facing much older and more experienced competition, so there's likely some hope that he can continue to polish those bat-to-ball skills and refine his pitch selection as he ages.
The big picture hope for Crow-Armstrong is that he can become the Cubs' everyday center fielder, holding down that position for the six-plus seasons which they'll control him via arbitration. In the short-term, however, "PCA" will give the team an alternative to the struggling Mike Tauchman, who's batting just .163/.295/.188 in 95 plate appearances over the past month. Cody Bellinger, of course, can handle center field as well, but he's spent a fair bit of time at first base and designated hitter since returning from a knee injury earlier this summer. Crow-Armstrong can potentially allow him to continue doing so while still upgrading the outfield defense and perhaps providing some more offense than they're currently receiving from Tauchman.
Even if he doesn't play everyday, Crow-Armstrong adds a dynamic defender and plus threat on the basepaths who can be used late in games. That includes both in the regular season and potentially into October. While Crow-Armstrong wasn't on the 40-man roster when the playoff eligibility deadline passed, he was still in the organization at that point, meaning the Cubs can petition the league to add him to the playoff roster in place of an injured player. Teams do this every year, and there's no reason to think he won't be able to suit up during postseason play.
In terms of service time considerations, Crow-Armstrong will remain under club control for six full seasons (plus the handful of days he'll accrue late in the current year). Barring any future optional assignments that impact the trajectory, he'll be controllable through the 2029 season and eligible for arbitration following the 2026 campaign.
Also of note for the Cubs is that the looming promotion to the big leagues won't impact Crow-Armstrong's rookie status for the 2024 season. He'll surely be on every major top-100 prospect ranking heading into the 2024 season, meaning he'll remain eligible for the new collective bargaining agreement's "prospect promotion incentives," which could net the Cubs bonus draft picks based on how he fares in future award voting.