The Red Sox announced Thursday that they have fired chief baseball officer Chaim Bloom. The Sox also announced that general manager Brian O'Halloran has been offered a "new senior leadership position within the baseball operations department," further signaling a major change in the organization's structure. O'Halloran and assistant GMs Eddie Romero, Raquel Ferreira and Michael Groopman will oversee baseball operations for the time being, but the Sox added that a search for a new baseball operations leader will begin immediately.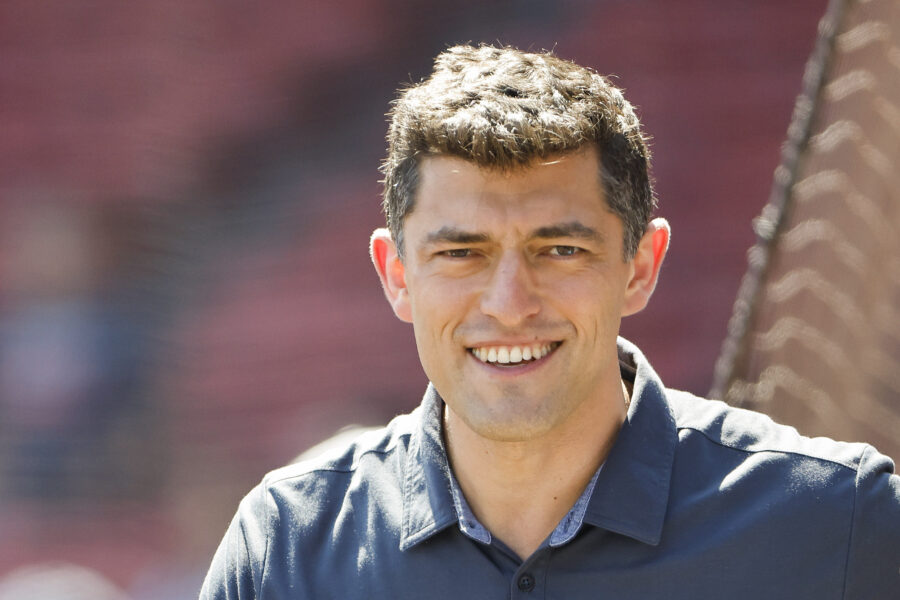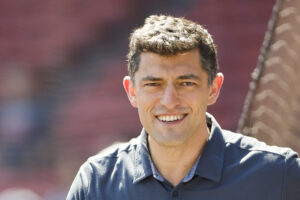 "While parting ways is not taken lightly, today signals a new direction for our club," principal owner John Henry said in a statement within the press release. "Our organization has significant expectations on the field and while Chaim's efforts in revitalizing our baseball infrastructure have helped set the stage for the future, we will today begin a search for new leadership. Everyone who knows Chaim has a deep appreciation and respect for the kind of person he is. His time with us will always be marked by his professionalism, integrity, and an unwavering respect for our club and its legacy."
Red Sox CEO Sam Kennedy said in the aftermath of Bloom's dismissal that the Red Sox plan to conduct a "broader search" that "could take awhile" and that there are no preconceived plans to hire a more experienced candidate or another younger, first-time baseball ops leader (both links via Alex Speier of the Boston Globe). Notably, Speier adds that Kennedy took the additional step of specifically calling out that he "can rule out [former Red Sox GM] Theo Epstein as a candidate."
Originally hired to the post in October 2019, Bloom has overseen baseball operations for the Sox for the past four seasons. While Bloom's Red Sox enjoyed a 92-win season in 2021 and took the Astros to six games in the ALCS that year, it's been a largely disappointing four years for the Sox otherwise. Boston followed up that ALCS showing with a 78-84 record the following season and is currently at 73-72 with no viable path to a postseason berth.
Hired away from the division-rival Rays, where he'd paired with since-promoted president Erik Neander to oversee the baseball operations department, Bloom was long billed as a future general manager/president of baseball ops himself. His arrival in Boston followed the similarly timed firing of current Phillies president of baseball ops Dave Dombrowski, who'd brought a World Series title to Boston in 2018 but endured a difficult 2019 season that ultimately cost him his job.
The hiring of Bloom, a young executive from a Rays organization widely viewed as one of the game's model organizations, represented a departure from the experienced Dombrowski, who's now led baseball ops for four different organizations and got his start in baseball ops way back in 1978. The Rays are admired throughout the industry for their nearly unrivaled player development expertise and the manner in which they're able to maintain an elite farm system and competitive club while simultaneously operating under some of the sport's most stringent payroll limitations from ownership.
The Red Sox have indeed built up their farm system under Bloom, but it's come at the expense of results at the MLB level. Boston's free-agent additions under Bloom have been a mixed bag, at best. The 2023 additions of Kenley Jansen, Justin Turner, Chris Martin and Adam Duvall have all been strong moves, as was last year's low-cost pickup of Michael Wacha. However, the six-year deal for Trevor Story hasn't panned out at all as hoped thus far. And while Masataka Yoshida has hit better than many anticipated when he signed a five-year, $90MM contract, he's cooled after a strong start and turned in shaky defensive ratings that have muted his overall value. Meanwhile, free-agent deals for James Paxton, Corey Kluber, Martin Perez and Garrett Richards over the years  haven't helped the rotation as hoped.
Of course, the successful signings in and of themselves are a two-sided coin as well. The decision to buy low on Wacha proved savvy, but the Sox balked at bringing him back on a multi-year deal this winter and instead signed Kluber to a one-year pact that didn't yield the intended results (7.04 ERA in 55 innings). The Sox also let Nathan Eovaldi depart rather than make him a multi-year offer, and while they received a compensatory pick after he signed in Texas, Eovaldi has been one of the American League's best pitchers this season and would've found himself in the Cy Young conversation were it not for a recent six-week stay on the injured list.
Even that draft pick compensation the Sox received for the departures of Eovaldi and Xander Bogaerts were reduced due to some questionable front office dealings. The 2022 Red Sox tried to thread the needle between shedding salary and remaining competitive at that year's trade deadline. While Boston traded Christian Vazquez and shed Jake Diekman's salary, they also held onto Eovaldi, Wacha, J.D. Martinez and Rich Hill — all impending free agents — and acquired Tommy Pham. The result was a payroll that landed just a few million dollars north of the luxury tax threshold, thereby diminishing the comp picks for Bogaerts and Eovaldi. Teams that don't pay the luxury tax receive comp picks after Competitive Balance Round B (typically around the 75th selection in the draft, give or take a few places). As a tax payor, the Sox instead received selections between the fourth and fifth round of the draft for that pair of veterans.
More recent dealings aside, Bloom will likely always be remembered — fairly or not — as the Red Sox' baseball ops leader who oversaw the trade of Mookie Betts to Los Angeles. The trade of Betts was undoubtedly driven to some (likely significant) extent by ownership, and at the time of the swap Betts had steadfastly pledged to test the free-agent market. That didn't prove to be the case, as Betts instead signed a 12-year, $365MM contract that stands as the largest amount of new money ever promised to a player at the time of his signing. (Mike Trout already had $66.5MM remaining on his contract when he signed a $360MM extension with the Angels.)
It's arguable that Bloom deserves the benefit of the doubt, as any extension offers to Betts were always going to be ownership's final call, and he had no impact or way of controlling whether Betts would ultimately put pen to paper with the Dodgers following a trade. Still, as the head of baseball operations, it's incumbent to acquire the best return possible, and to this point the package the Sox received for a player who remains in perennial contention for MVP voting has simply hasn't aligned with Betts' value.
Alex Verdugo has stepped into the outfield in Betts' place and developed into a solid regular. More than three years after the trade, Connor Wong has had a decent season as Boston's primary catcher. Infield prospect Jeter Downs has since been designated for assignment and is no longer in the organization. Perhaps Wong can yet take his game to another level, but it's been an underwhelming return for a player of Betts' caliber — even if he had just one year of club control remaining at the time.
To Bloom's credit, the Red Sox have that excellent 2021 season under his watch, and the farm system is currently in excellent shape. Baseball America graded it as the fifth-best system in baseball as of last month, although MLB.com was more bearish, pegging the Sox 16th. Prospects like Marcelo Mayer, Roman Anthony, Kyle Teel and Ceddanne Rafaela (who debuted this month) all rank within the top 100 prospects in the game. While 24-year-old Brayan Bello, like Rafaela, was signed by the prior regime, his development into a quality big league starter has been largely overseen by Bloom's staff. And while Betts, Bogaerts and other great players have walked out the door during Bloom's tenure, he was also the baseball operations lead when the Sox inked Rafael Devers to a historic $313.5MM extension (although just as ownership surely played a substantial role in the Betts trade, that's surely true of the Devers deal as well).
It's worth noting that the Red Sox have seemingly been reluctant to push payroll to the same heights as in years past; Bloom's Sox topped out at $206MM in Opening Day payroll (2022) and were closer to $180MM in 2021 and 2023. Conversely, the Sox were at $233MM and $236MM during the final two years of Dombrowski's tenure. Relative to the rest of the league, Boston has been in the top half of spenders since Bloom's hiring but never placing inside the top five — where they resided each season from 2004 to 2019.
Bloom's experience in making value-oriented moves on the margins of the roster in Tampa Bay perhaps appealed to Sox ownership as they sought to curtail some of their previously aggressive spending levels, but it always felt odd to see a team with Boston's financial might making head-scratching moves like extending Rob Refsnyder in May or swapping out Hunter Renfroe for Jackie Bradley Jr. in order to acquire some mid-range prospects from the Brewers.
As with any president or general manager, Bloom's tenure will ultimately consist of notable wins and painful whiffs. In this instance, Sox ownership felt that the former had outweighed the latter by too great a margin, and they'll now embark on a search for their fourth baseball operations leader since Theo Epstein's departure prior to the 2012 season. Only the Angels have gone through that same number of GM changes in that same window.