The DraftKings $75K Survivor League starts tonight!  A $27 entry fee gets you a shot at your share of a $75K prize pool, with the top 150 getting paid.  Even better, the winner of this three-day Survivor League gains entry to DraftKings' $3.3 million Fantasy Baseball Championship, a live event at Atlantis Paradise Island where the winner takes home $1,000,000.
The deadline for this contest is 6:05pm central time tonight.  You get a $50K budget to pick ten MLB players, with each day playing out like this:
Day 1 (7/30): 3,150 entries and top 750 advance
Day 2 (7/31): 750 entries and top 150 advance
Day 3 (8/1): Final 150 play for $75,000 in prizes
Here's a look at my team: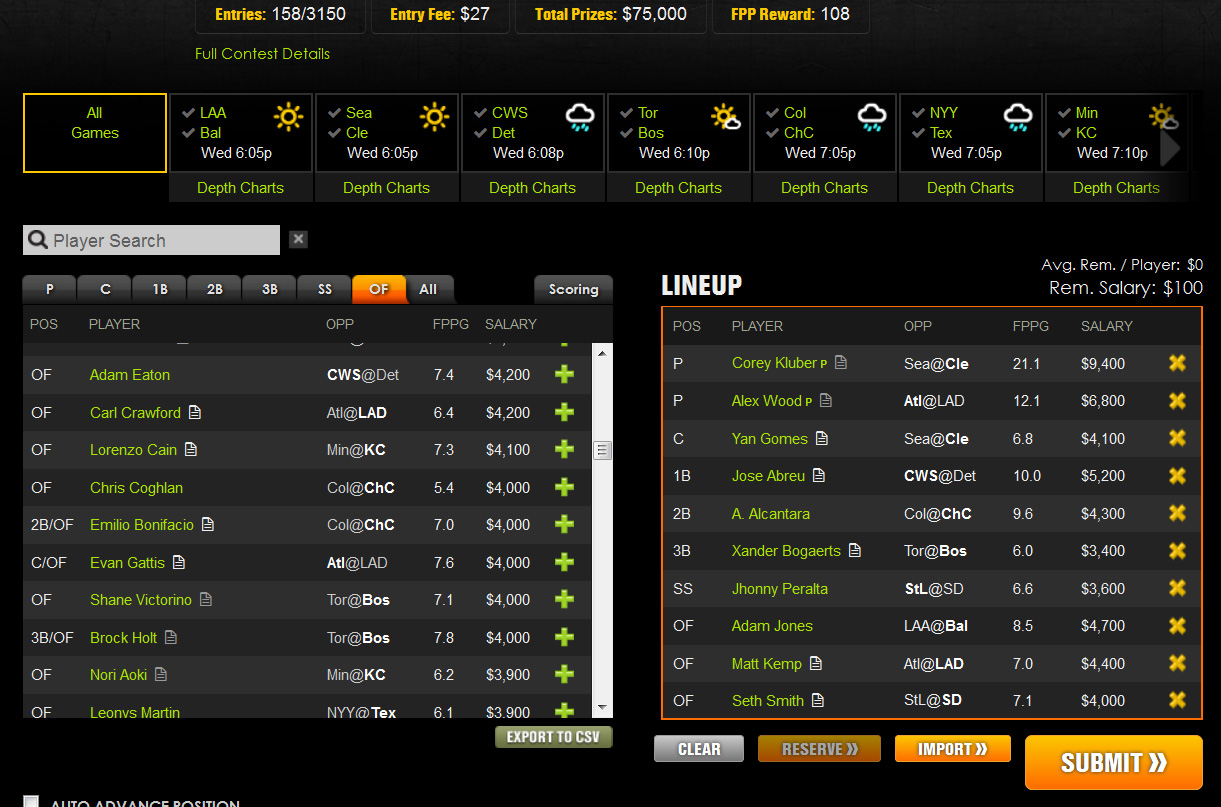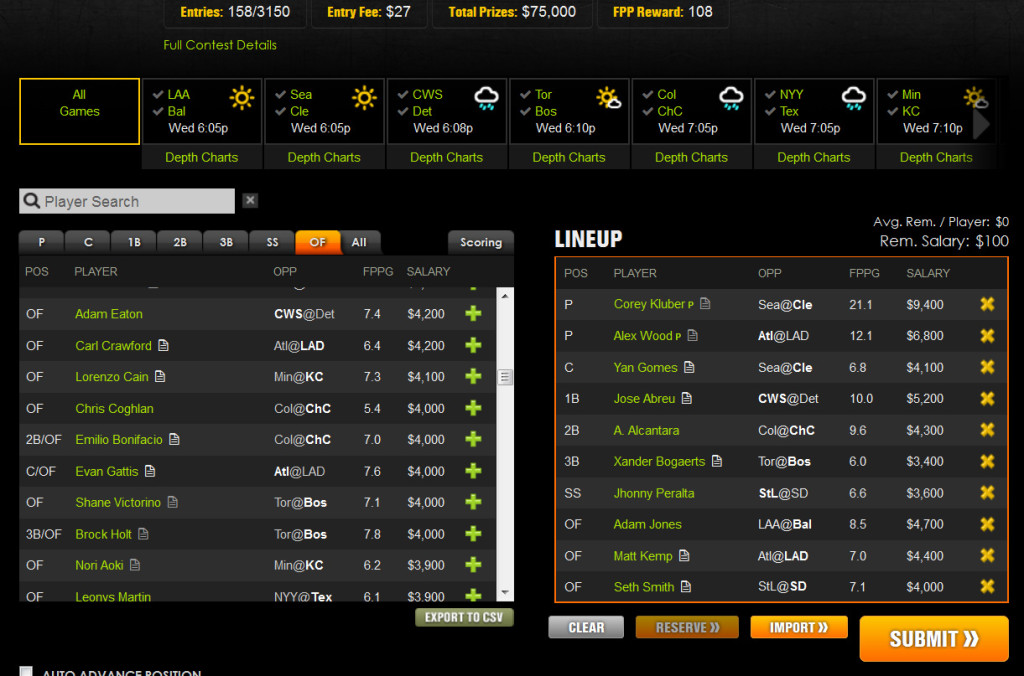 The clock is ticking…sign up for the DraftKings Survivor League now!
This is a sponsored post from DraftKings.