The Cardinals have bolstered their starting rotation depth by acquiring Justin Masterson from the Indians in exchange for top outfield prospect James Ramsey. Both teams have officially announced the deal. Right-hander Michael Wacha has been moved to the 60-day DL to make room on the Cardinals' 40-man roster.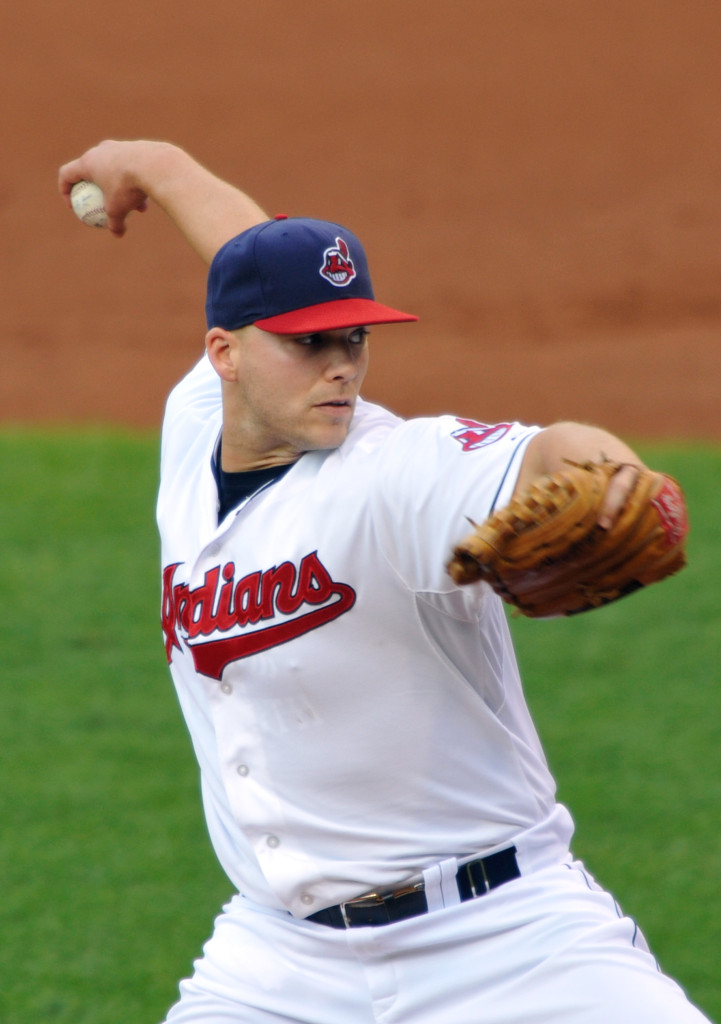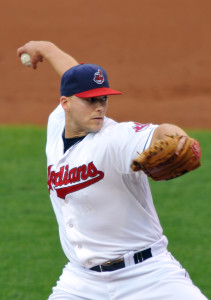 Masterson, 29, is currently on the disabled list (he's set to be activated this weekend) and in the midst of a down season as he heads into free agency. He's earning $9.7625MM this season, of which roughly $3.3MM remains.
Masterson looked the part of a top-of-the-rotation starter in 2013, posting a 3.45 ERA with 9.1 K/9, 3.5 BB/9 and a 58.5 percent ground-ball rate in 193 innings. He's battled a knee issue for most of this season, which could very likely have contributed to his 5.51 ERA and bloated walk rate (5.1 BB/9).
Masterson's fastball velocity has declined significantly this season, falling from an average of 91.6 mph in 2013 to 89.1 in 2014. However, Masterson's now former pitching coach Mickey Callaway said earlier in the month that he felt Masterson's knee injury had altered his mechanics, which could explain the dip in velocity as well as the increase in walks.
The Cardinals have been on the lookout for rotation help for weeks now, having also been connected to Jake Peavy as well as aces David Price and Jon Lester. Masterson comes with upside, to be sure; FIP, xFIP and SIERA all feel his skill-set should have resulted in an ERA in the low 4.00s this season, and he's had a good deal of past success. However, his injury and ineffective results will leave some Cardinals fans wondering if he's truly an upgrade over internal options.
That remains to be seen, but the Cardinals felt that Masterson could bolster their starting  pitching in light of Michael Wacha's injury and the struggles of Shelby Miller. While Adam Wainwright and Lance Lynn are reliable arms atop the rotation, Joe Kelly has been injured for most of the season, and Carlos Martinez would shatter last season's innings total were he to remain in the rotation over the final two months (to say nothing of the postseason).
As for the Indians, they'll receive Ramsey, a 2012 first-round pick that ranked seventh among Cardinals prospects on Baseball America's midseason list and ranked sixth according to Jim Callis and Jonathan Mayo of MLB.com. The 24-year-old is hitting .300/.389/.527 with 13 homers in 281 Double-A plate appearances this season. Callis and Mayo note that Ramsey has the speed to play center field (though he's not a huge threat on the bases) and the arm to play right field if a change is needed. He draws a fair amount of walks and has shown more power than some anticipated coming out of college, the MLB.com duo adds.
Peter Gammons first reported that Masterson was headed to St. Louis (on Twitter), and Joel Sherman of the New York Post was the first to report Ramsey's involvement in the trade (Twitter link).
Photo courtesy of USA Today Sports Images.