In their second blockbuster trade of the day, the Red Sox sent veteran starting pitcher John Lackey to the Cardinals along with minor leaguer Corey Littrell and about $1.75MM in cash in exchange for young starter Joe Kelly and outfielder/first baseman Allen Craig.  The deal is now official.   The Red Sox continue to focus on players that can help them win in the near future, having traded Jon Lester and Jonny Gomes for Yoenis Cespedes earlier today.  The Cardinals further bolster their rotation, having acquired Justin Masterson from the Indians yesterday.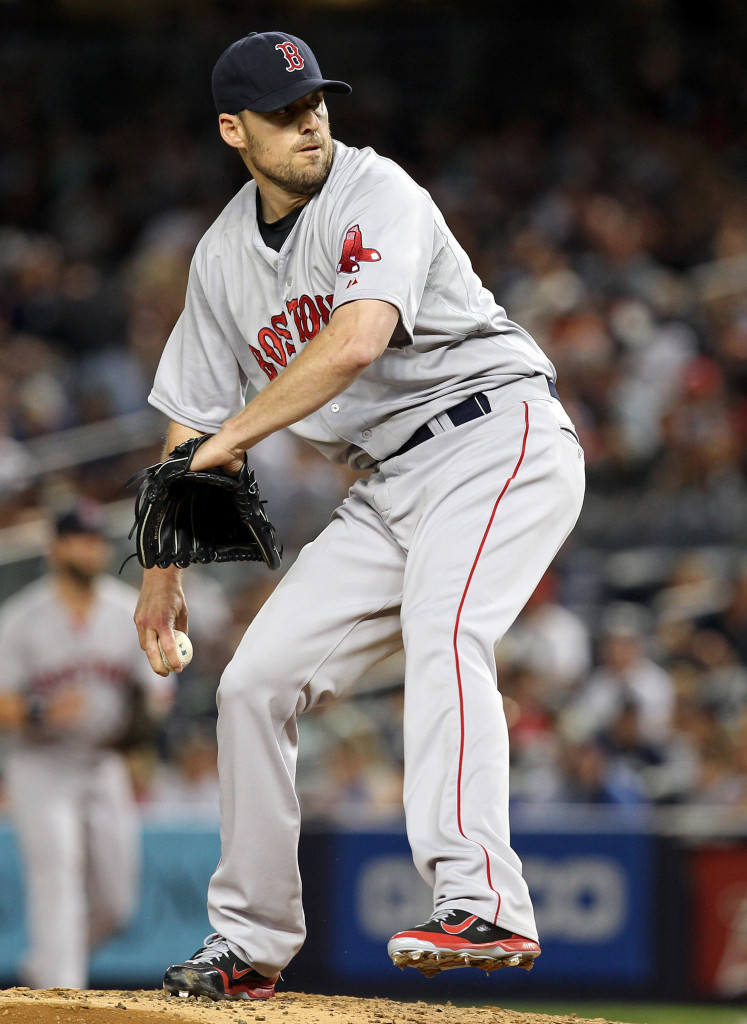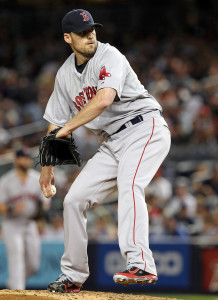 Lackey, 35, has a 3.60 ERA, 7.6 K/9, 2.1 BB/9, 0.98 HR/9, and 46.9% groundball rate in 137 1/3 innings this year. His 2014 numbers closely resemble his work last year, a resurgent season after his 2011 campaign culminated in Tommy John surgery and he missed all of 2012. A second round draft pick in 1999, Lackey spent the early part of his career as a front of the rotation workhorse for the Angels.
Lackey joins Adam Wainwright and Lance Lynn at the front of a St. Louis rotation that suffered several blows this year.  Jaime Garcia is out for the season after rib surgery this month, while Michael Wacha will return in September in the best case scenario as he recovers from a stress reaction in his pitching shoulder.  In addition, the Cards received unspectacular work from Shelby Miller and Joe Kelly.  Masterson is due back soon from a DL stint for knee inflammation, and hopes to put this year's struggles behind him before reaching free agency.  The Cardinals are currently in third place and 2.5 games out in the NL Central, and one game out in the Wild Card.
The Cardinals also receive Littrell, a 22-year-old starter in High-A ball who was drafted in the fifth round last year out of the University of Kentucky.  He owns a 3.60 ERA, 8.2 K/9, 3.4 BB/9, and 0.72 HR/9 in 100 frames this year.  Littrell did not rank among the Cardinals' top 30 prospects prior to the season in the eyes of Baseball America, though BA ranked the team's farm system seventh overall.
Kelly, 26, posted a 4.37 ERA, 6.4 K/9, 2.6 BB/9, 0.77 HR/9, and 54.3% groundball rate in 35 innings for the Cardinals this year.  He won the team's fifth starter job out of spring training, but injured his hamstring in mid-April and missed nearly three months.  Kelly will have two years and 116 days of Major League service after 2014, meaning he'll likely miss Super Two status and won't become arbitration eligible until after the 2015 season.  He's under team control through 2018.  Kelly boasts an average fastball velocity near 95 miles per hour, a 3.25 career ERA, and 29 1/3 innings of postseason experience, but his peripheral stats don't quite match up.
Craig, 30, has slumped to a .237/.291/.346 line in 398 plate appearances this year.  He hit .306/.358/.492 in 1,420 plate appearances prior to 2014, suggesting he could bounce back for Boston.  Craig signed a five-year, $31MM deal with the Cardinals in March 2013, of which about $26.4MM remains through 2017.  The deal also includes a club option for 2018.  Craig has appeared at first base and the outfield corners in his career, though he's generally regarded as a below-average defensive outfielder.  The Red Sox have designated hitter David Ortiz potentially through 2017, though first baseman Mike Napoli and outfielders Yoenis Cespedes and Shane Victorino are signed only through 2015.
The 2011 Tommy John procedure plays a large role in Lackey's trade value. When the Red Sox signed Lackey to a five-year free agent deal in December 2009, concerns over his elbow led to a clause creating a club option for the league-minimum salary for 2015, which was triggered with the Tommy John procedure. That means playing for little more than $500K next year after earning more than 30 times that much in each of the previous four seasons.  Lackey has told the Cardinals he plans to honor the club option, tweets Ken Rosenthal of FOX Sports.
This season, Lackey has a bit over $5MM in salary remaining, plus a $500K assignment bonus for being dealt. He had been scheduled to start tomorrow in Boston as the Red Sox kick off a three-game set against the Yankees.
Gordon Edes of ESPNBoston.com first reported the Red Sox were close to trading Lackey to the Cardinals or Dodgers.  Jon Heyman of CBS Sports first identified the Cardinals.  Peter Gammons of MLB Network first named Joe Kelly and Allen Craig as part of the deal.  WEEI's Alex Speier first named Corey Littrell as part of the deal, while Yahoo's Jeff Passan was first to report the cash involved.  Photo courtesy of USA Today Sports Images.