Last winter, veteran starter Aaron Harang hooked on with the Indians on a minor league deal and, at the time, he appeared to have a strong chance of being the fifth man in the Tribe's rotation.  In March, when he was informed that he wouldn't be a part of the Opening Day roster, Harang requested and secured his release.  That same day, he agreed to a big league deal with the Braves and he did not disappoint in Atlanta.  Now, the 36-year-old is hitting the open market once again and this time around he should only be fielding big league offers.
Strengths/Pros
Harang exceeded all expectations this season as he turned in a 3.57 ERA with 7.1 K/9 and 3.1 BB/9.  A lot of pitchers tend to tail off around Harang's age, but this past year ranks as one of his very best at the big league level.  His ERA was the lowest it has ever been (ditto for his identical 3.57 FIP) and his 204.1 innings of work stands as his highest total since 2007.  Ultimately, his $1MM deal proved to be one of the better free agent bargains of 2014.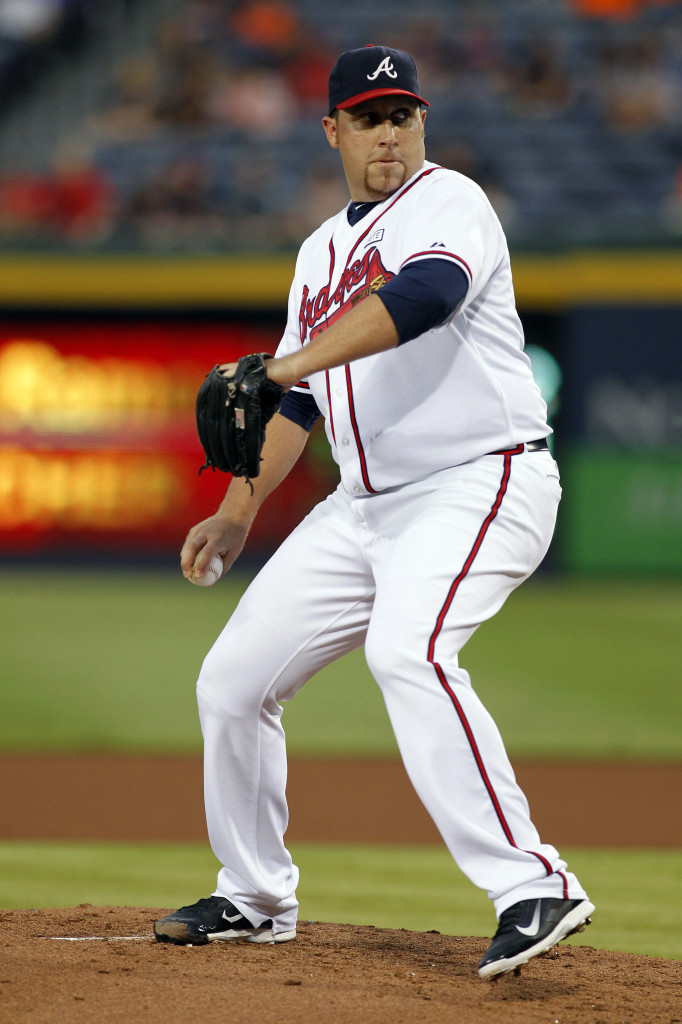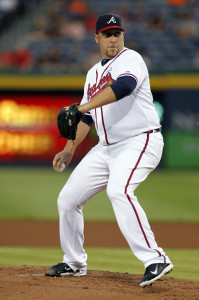 The 36-year-old won't be held back by a qualifying offer and there's reason to believe he could continue to deliver a ton of innings for his next team.  Harang hasn't been on the disabled list with an arm-related injury since 2008 and he can hardly be penalized for his late season emergency appendectomy in 2009.
Harang didn't magically discover the fountain of youth or go on a hardcore Julio Franco-esque diet this past season.  Instead, as he explained to David Lee of The Augusta Chronicle late last month, he has become a craftier pitcher in recent years.
"I threw a lot more four-seamers when I was younger," Harang said. "I had a coach show me how to throw a two-seamer, and I started doing it, and every year it seems to be more effective. Once you get used to throwing it and realize how key that pitch can be, you make those adjustments."
Harang made a concerted effort to start throwing more two-seam fastballs in 2009.  As Lee notes, in 2008, when he threw 64 percent four-seamers and 8 percent two-seamers, he posted a 4.78 ERA and averaged 1.7 home runs per nine innings.  This season, it was much more balanced with Harang throwing 29% two-seamers and 30% four-seamers.  Harang's pitch velocity has faded a bit in recent years, but thanks to a different approach on the mound, he has been able to adjust and age more gracefully than a lot of his contemporaries.
Weaknesses/Cons
While Harang's 2014 performance was strong, his 2013 campaign didn't go quite as smoothly.  At the start of the season, the Dodgers traded Harang to the Rockies for Ramon Hernandez before he was quickly DFA'd and flipped to the Mariners just days later.  After posting a 5.76 ERA with 6.5 K/9 and 2.1 BB/9 in 22 starts for Seattle, the M's DFA'd him in August.  Harang finished out the year with the Mets, meaning that he had bounced between four clubs all within that year.  In total, Harang had a 5.40 ERA – a number his next club doesn't want to see – with 7.1 K/9 and 2.5 BB/9.  
This year, while his ERA was solid and his strikeout and walk rates were more or less consistent with his career average, some of the advanced metrics aren't as crazy about his performance.  Both xFIP (4.03) and SIERA (4.18) feel that Harang's ERA should have been a touch higher than 3.57.
Harang is putting less emphasis on his heater than he was earlier in his career, but it's still hard to ignore his decreasing velocity.   Harang threw his fastball at an average of 88.8 MPH, his lowest average in the past eight years that it has been recorded by PITCHf/x.  If his velocity continues to lose steam, it's fair to wonder whether his 6.4% HR/FB ratio from 2014 can be sustained.  For his career, Harang has a decidedly less sharp 10.2% HR/FB ratio.
Personal
Harang and his wife Jennifer have three children.  He knows how important fatherly wisdom can be as he attributes his 2,100+ innings of major league work to sage advice from his dad.
"I would never teach a kid a breaking pitch until age 13," Harang said, according to Anna McDonald of ESPN.com. "My dad wouldn't show me one. He didn't want [my elbow] to blow out. So I didn't start throwing a curveball until I was 13 years old. I had the karate-chop one, where you just throw it and it spins up there. Your muscles aren't developed enough, your ligaments aren't developed enough to withstand it."
Harang, a San Diego native, told Dan Hayes (then of U-T San Diego) in 2010 that he prefers fish tacos to Skyline Chili, even though he has spent the bulk of his career in Cincinnati.  He also prefers The Simpsons to Family Guy, which is the right choice in my book.
Market
For his part, Harang told reporters, including MLB.com's Mark Bowman, that he would be interested in pitching for Atlanta again.  The Braves undoubtedly appreciate his work this year, but they also know that they can't retain him with another one-year, $1MM deal.  In theory, the Braves can trot out a starting five of Mike Minor, Kris Medlen, Julio Teheran, Brandon Beachy, and Alex Wood.  However, Medlen and Beachy are recovering from Tommy John surgery with unknown return dates and it would certainly help to have a battle-tested veteran pitcher at the ready.
Still, he may not be in the budget in Atlanta and he may not take a discount to stay put since this could be his last sizable deal.  The Pirates are one team that could use a reasonably priced out-of-house addition to their rotation.  Harang may also find a match with teams like the Astros and Rockies if he's not aiming for a likely contender.
Expected Contract
Last winter, Bronson Arroyo, also at the age of 36, secured a guaranteed $23.5MM over two years from the Diamondbacks with an $11MM club option.  Like Arroyo, Harang fits the profile of a durable innings eater who isn't dependent on velocity for success and both had strong walk years before hitting the open market.  However, not all innings eaters are created equal: before Arroyo's unfortunate UCL tear this season, he pitched 200 innings or more from 2005 through 2013, with the exception of a 199 inning total in 2011.  Also, Harang's vagabond 2013 might hurt his case for big money.
We expect the Levinson brothers to readily bring up Arroyo's name, but Harang probably won't match his deal.  I predict Harang will land a two-year, $14MM deal this offseason.
Photo courtesy of USA Today Sports Images.