Aramis Ramirez has exercised his side of his $14MM mutual option with the Brewers and will return to the club in 2015, the Brewers announced via their Twitter feed.  Milwaukee exercised its end of the option on Friday.  Ramirez is represented by Paul Kinzer.
Ramirez said in September that he was keeping his options open, though he preferred to return to Milwaukee and wasn't sure if he wanted to play beyond the 2015 season.  Exercising this option checks off both boxes for the 36-year-old slugger, though as MLBTR's Tim Dierkes noted in Ramirez's Free Agent Profile, it's very rare for a team and player to both agree on a mutual option, let alone one worth as much as $14MM.  Dierkes projected Ramirez to find a two-year deal worth between $26-$30MM (depending on if Ramirez had a qualifying offer attached to him or not) this winter.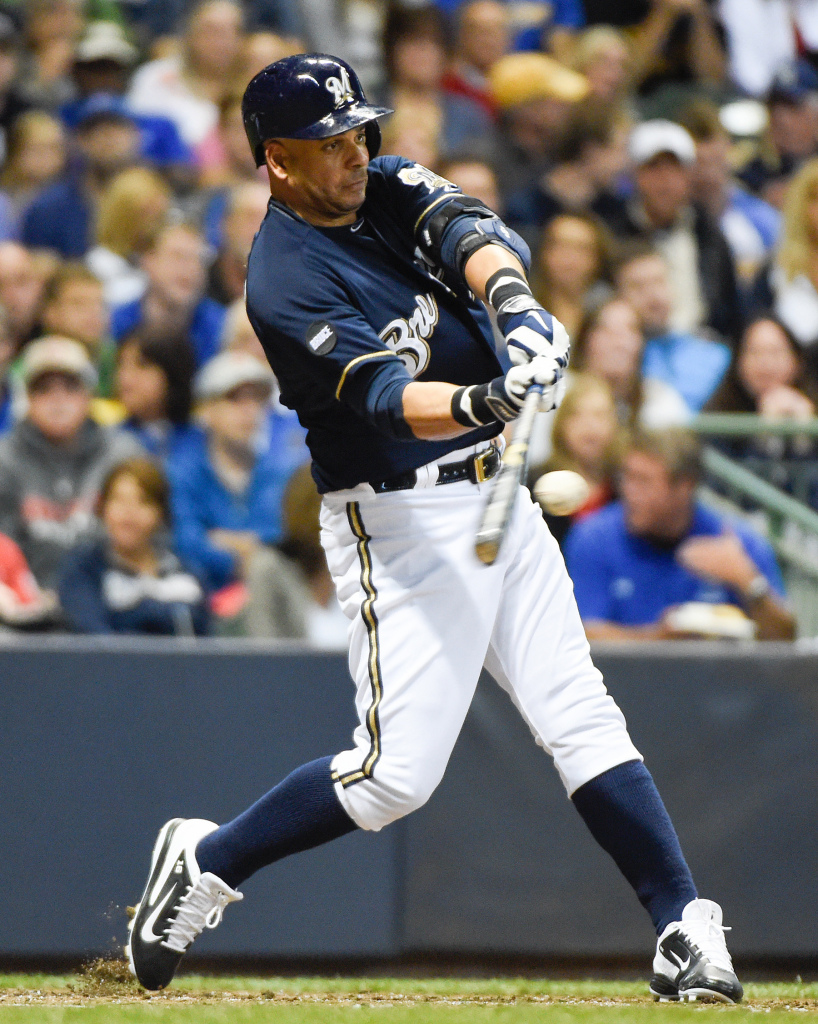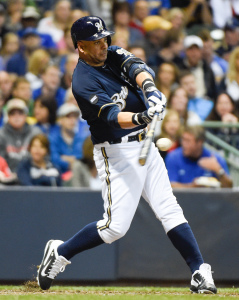 "He is comfortable in Milwaukee, and obviously Aramis has made a lot of money in his career and he has invested wisely and is in very good shape (financially)," Kinzer tells Tom Haudricourt of the Milwaukee Journal Sentinel. "He told me he wants to control his own destiny. He'll decide after next year if he wants to keep playing.
"If he signed a two- or three-year deal (with another club) now, he'd feel obligated to fulfill that contract. This is his choice. He's happy in Milwaukee and if he puts up the numbers and wants to play another year, it's his decision and nobody else's. He said he'll sit down with his family at the end of next year and decide if he wants to play more. It was an easy decision for him."
Ramirez hit .285/.330/.427 with 15 homers and a 109 wRC+ over 531 plate appearances in 2014.  While still a productive bat, there were a few red flags around Ramirez's performance — he hasn't posted a lower slugging percentage since the 2002 season, a lower walk rate since 2000, and his .142 ISO was a career-low over a full season.  If Ramirez's decline gets sharper, the Brewers may have dodged a bullet by only having the veteran under contract through next season.  Milwaukee's corner infield situation for 2015 has become much clearer with Ramirez returning at third and the newly-acquired Adam Lind getting much of the time at first base, though Lind will need a platoon partner to face left-handed pitching.
Dierkes ranked Ramirez as the 19th-best free agent of the 2014-15 offseason, and the fairly sparse third base market gets even thinner with Ramirez off the board.  This further strengthens Pablo Sandoval and Chase Headley's chances of finding big contracts as the best available 3B options, though Hanley Ramirez could also still explore signing as a third baseman.
Photo courtesy of Benny Sleu/USA Today Sports Images