The Cardinals have acquired right fielder Jason Heyward and right-hander Jordan Walden from the Braves in exchange for righty Shelby Miller and pitching prospect Tyrell Jenkins, the teams announced.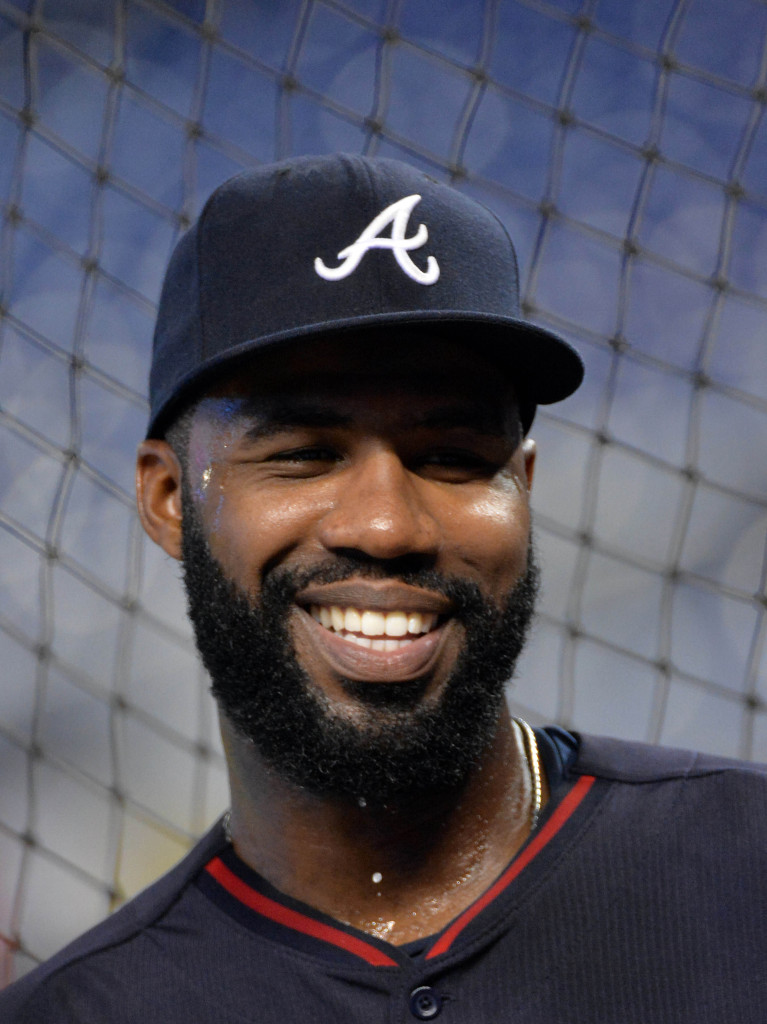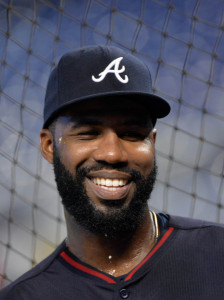 A blockbuster in every sense of the word, the Cardinals will acquire one of the game's most valuable outfielders in Heyward and an excellent setup man in Walden. Heyward just turned 25 in August yet already has five full Major League seasons under his belt. His offensive game hasn't developed to the superstar level that many had expected, though he still owns a lifetime .262/.351/.429 batting line. His .269/.335/.479 batting line and 27 homers in 2012 give an idea of the power upside that Heyward brings to the table, however.
Where Heyward truly shines, however, is with the glove, as evidenced by career UZR and DRS marks of +74.1 and +97, respectively (UZR/150 pegs him at +17.6). That excellent glove paired with a solid bat has led Heyward to be valued at 4.3 fWAR and 4.9 rWAR per season throughout his career. There's little doubt that Heyward is an MVP-caliber talent, although to realize that potential he would likely need to return to his 2012 form at the plate while maintaining his stellar defensive work.
Heyward is only under control for one more season and will earn $7.8MM in 2015, but Walden is a bit more of a long-term asset for the Cardinals, as he can be controlled through the 2016 season. Projected to earn $3MM in 2015, the 27-year-old Walden posted a 2.88 ERA with 11.2 K/9, 4.9 BB/9 and a 45.2 percent ground-ball rate for the Braves last season. Armed with a fastball that averages roughly 96 mph, he should give manager Mike Matheny yet another hard-throwing option to pair with the likes of Trevor Rosenthal at the end of the St. Louis bullpen.
In Miller, the Braves have acquired at least four years of control over a high-upside arm that looked to be on the verge of stardom for much of 2013 before a rough finish to the season and a step backwards in 2014. Miller frequented top prospect lists for his entire minor league career after being selected 19th overall in 2009, with Baseball America ranking him as highly as sixth in the game heading into the 2013 campaign. That season, he posted a brilliant 3.06 ERA with 8.8 K/9, 3.0 BB/9 and a 38.4 percent ground-ball rate in 173 1/3 innings. He saw his strikeouts dip late in the season though and was curiously a non-factor in the 2013 playoffs, leading many to speculate that he was either injured or simply out of gas after posting a career-high in innings pitched.
Miller maintained his velocity in 2014, but he displayed some signs of control issues that caused his ERA to jump to 3.74 (while FIP and SIERA pegged him at 4.54 and 4.60, respectively). For one, Miller's BB/9 rate jumped to 3.6. But looking beyond that, his first-pitch strike rate dropped about two percent, and his opponent contact rate for pitches in the strike zone jumped from 85.6 percent to 90 percent, suggesting that he struggled to command the ball within the zone. Nonetheless, Miller's upside is sky-high, and the Braves had a clear need in the rotation with both Ervin Santana and Aaron Harang hitting the free agent market. Both Kris Medlen and Brandon Beachy are recovering from their second Tommy John surgery, leaving Atlanta with Julio Teheran, Mike Minor and Alex Wood as rotation candidates, perhaps along with swingman David Hale.
Jenkins, 22, isn't simply a throw-in for the Braves, either. The Cards drafted Jenkins 50th overall in 2010, and the right-hander cracked BA's Top 100 prospect list following the 2011 season — ranking 94th. Touted for his off-the-charts athleticism, Jenkins has seen his prospect star dim a bit since that time due to shoulder surgery, though he did return midway through 2014 and post a 3.28 ERA in 74 innings in the Class-A Advanced Florida State League. BA ranked him 17th among Cardinals prospects heading into 2014, noting that his fastball sits 93-96 mph when healthy and adding that he features an improved curveball as well.
The trade fills a need for both clubs, although the circumstances in which St. Louis came to have a need for a right fielder are of course tragic. It's been difficult and felt inappropriate at times to look at the tragic death of Oscar Taveras and his girlfriend through a baseball lens, but many have wondered if is untimely loss would lead the Cardinals to look outside the organization for outfield help. MLBTR's Charlie Wilmoth noted in his Offseason Outlook for the Cards that such measures could be necessary, and the path that the team has taken will improve the team in 2015, even if the trade is unfortunately linked to tragedy.
Photo courtesy of USA Today Sports Images.