5:10pm: Martinez will be paid $14MM in 2015 and then $18MM from 2016-18, tweets Ken Davidoff of the New York Post. He also receives a 10-team no-trade clause for the 2015 season, after which his full 10-and-5 rights kick in.
12:40pm: Victor Martinez was reportedly the Tigers' top priority this offseason, and the team characteristically struck quickly, announcing Friday a new four-year deal that will reportedly guarantee the Octagon client $68MM to reprise his role as the club's primary DH. The contract reportedly contains some no-trade protection as well.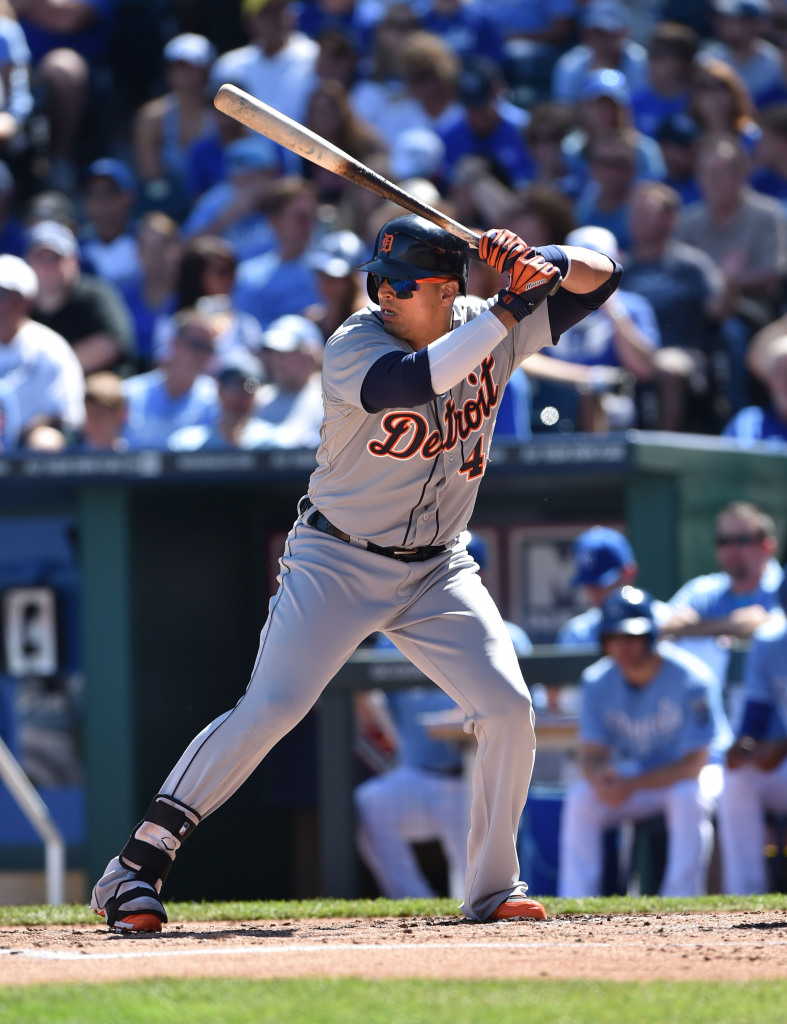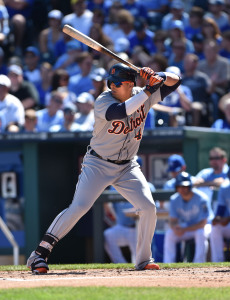 Despite the potential loss of other key free agents Max Scherzer and Torii Hunter., bringing Martinez back was of utmost importance to Detroit.  The 35-year-old Martinez enjoyed perhaps the finest offensive season of his 12-year career in 2014, slashing .335/.409/.565 with a career-high 32 homers. He led the league in both on-base percentage and OPS. At the GM Meetings in Phoenix today, GM Dave Dombrowski told MLBTR's Jeff Todd that it is hard to set a ceiling on Martinez's value to the Tigers. Declining to discuss specifics, Dombrowski said that the club knows it will need to pay a steep price to retain the DH, but will push hard to do so and thereby maintain its dangerous 3-4-5 combination.
As Jeff highlighted earlier today, the Tigers already have $146MM in commitments to the 2015 roster when factoring in guaranteed contracts and projected arbitration salaries. Martinez will reportedly earn $17MM per season, bringing Detroit's commitment to next year's roster to a hefty $163MM — just $1MM shy of the team's franchise record Opening Day payroll of $164MM, set this past season. At this point, it seems likely that they'll exceed that mark, barring some trades to alleviate salary, as the club is reportedly interested in beefing up its bullpen as well and still has some potential question marks in the outfield.
Martinez, one of the most attractive bats on the free agent market, has also been connected to the Mariners, White Sox and Blue Jays at various points over the past month or so. Some questioned whether the Tigers had the capability to add yet another significant long-term contract to the books with the likes of Justin Verlander, Miguel Cabrera and, to a lesser extent, Anibal Sanchez and Ian Kinsler bogging down the team's payroll in future seasons. The four-year commitment to Martinez runs through the 2018 season — the same year in which Cabrera and Verlander are owed respective salaries of $30MM and $28MM. Detroit is also committed to paying $6MM of Prince Fielder's salary that season even though he, of course, is now with the Rangers.
From a roster standpoint, the long-term commitment to Martinez is significant, in that it prevents a roadblock to giving Cabrera any significant time at DH over the next four seasons. While Cabrera is again playing first base (and doing a fine job, per UZR and DRS) rather than struggling to get by at the hot corner, he's also begun to show signs of age, playing through significant injuries in each of the past two seasons. Detroit will now have to hope that the aging MVP candidate's body can hold up for four more seasons of full-time duty in the field (or close to it).
The Tigers made a one-year, $15.3MM qualifying offer to Martinez, who naturally rejected in favor of testing the open market. Had he signed elsewhere, the Tigers would have netted a compensatory draft pick. However, he'll instead return to the fold, perhaps for the remainder of his career, as he's said he doesn't want to play past 40, and this contract would run through his age-39 season. Martinez's departure from the free agent market is good news for other bats such as Nelson Cruz, Melky Cabrera and Billy Butler, who now face less competition.
Ken Rosenthal of FOX Sports first reported that the two sides were getting close on a four-year deal (Twitter link). Enrique Rojas of ESPN Deportes noted that the contract was near $70MM in value (Spanish link), and Jon Heyman of CBS Sports reported the agreement and final terms (All Twitter links).  Jon Morosi of FOX Sports reported news of the no-trade protection (Twitter link).
Photo courtesy of USA Today Sports Images.