The Pirates announced that they have signed right-hander A.J. Burnett to a one-year deal. Jon Heyman of CBS Sports reports that the Frontline Athlete Management client will receive an $8.5MM guarantee (Twitter link).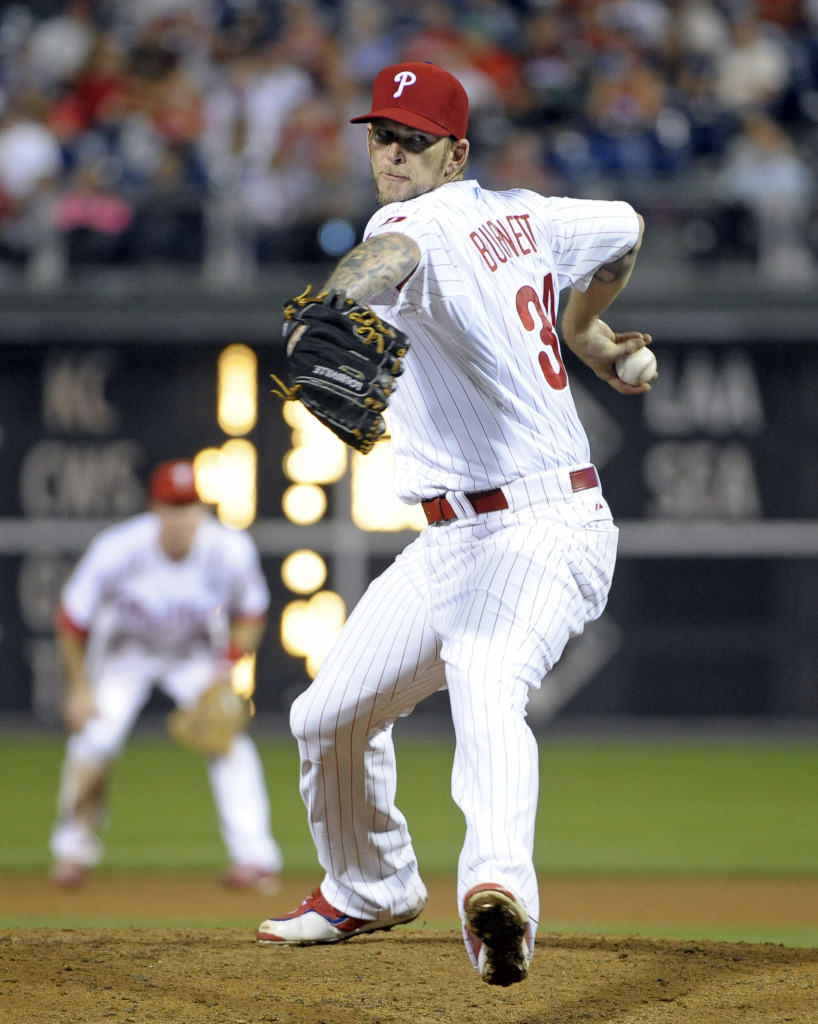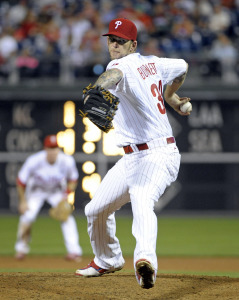 Burnett, who turns 38 in January, spent the 2012-13 seasons with the Pirates and revitalized his career in black and gold while helping the Bucs to end a historic playoff drought. However, the Pirates declined to make him a qualifying offer following that season and didn't feel they were able to offer him a salary commensurate with his market value, which proved to be true, as he signed a one-year, $16MM contract with the Phillies. That contract contained a mutual option that vested as a player option, but Burnett turned down a guaranteed $12.75MM from the Phils to take $4.25MM less and return to Pittsburgh — a team and environment of which he spoke fondly even after his departure.
After posting a combined 3.41 ERA with 8.9 K/9 and 3.0 BB/9 in 393 1/3 innings as a Pirate, Burnett struggled in Philadelphia, posting a 4.59 ERA in 213 2/3 innings. Burnett's walk rate spiked while his ground-ball and strikeout rates dipped, resulting in the inflated ERA and an NL-worst 18 losses (though the Phillies' poor team performance obviously impacted that last number). Burnett pitched the entire season with a hernia that required offseason surgery — another likely factor in his 2014 struggles.
Burnett will return to a Pittsburgh rotation that faces the potential losses of both Francisco Liriano and Edinson Volquez, who are now free agents. He'll slot in behind Gerrit Cole and perhaps Vance Worley and Jeff Locke, though the Pirates figure to be active in seeking to add other experienced arms to the 2015 rotation. A return to the Pirates could boost Burnett's performance, as the move will again pair him with pitching coach Ray Searage and an infield that is known to be above the most aggressive in baseball, in terms of shifting (a welcome sight for Burnett's ground-ball generating arsenal).
One question for Burnett is whether or not he will again be throwing to the talented Russell Martin, who is a free agent as well and is expected to be too expensive for the Pirates to retain. The Bucs recently acquired Francisco Cervelli from the Yankees, who could pair with Chris Stewart to form this year's catching tandem for manager Clint Hurdle if Martin is not retained.
Photo courtesy of USA Today Sports Images.