The Twins have locked up a key rotation cog going forward, as the team today announced that they have restructured and extended the contract of Phil Hughes. Originally owed $16MM through 2016, Hughes receives an additional three years and $42MM under his new deal.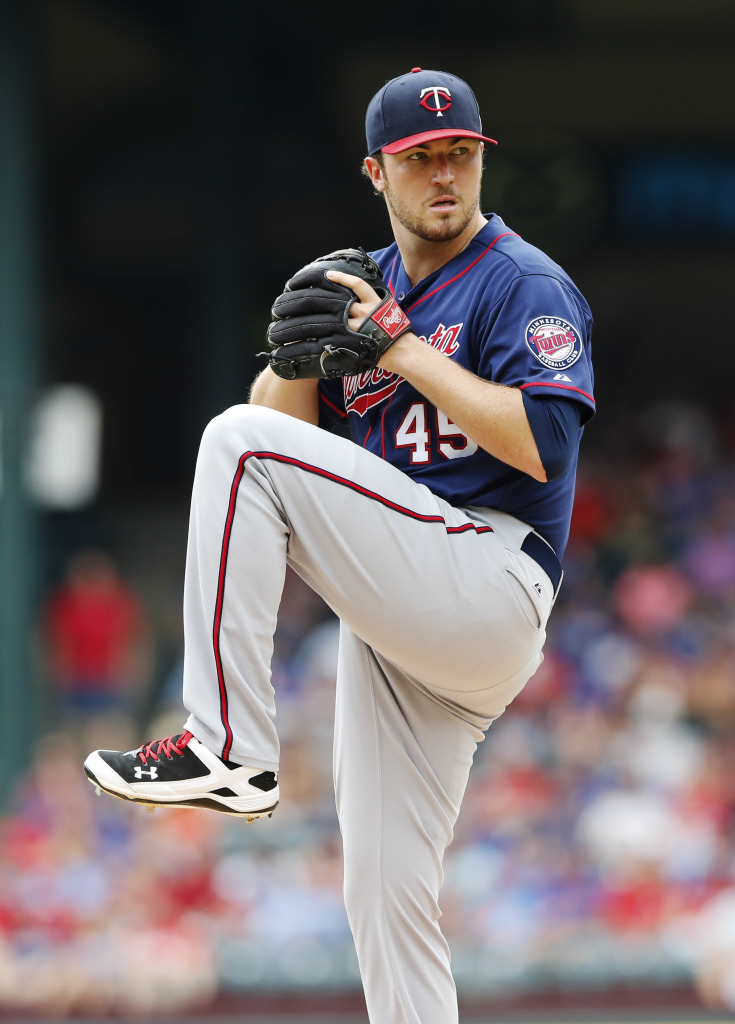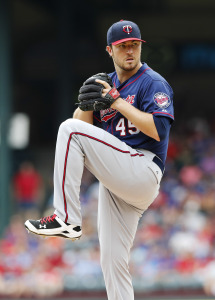 Hughes, a client of CAA's Nez Balelo, had been scheduled to earn $8MM in each of the next two seasons. He'll now earn $9.2MM in 2015 and in 2016 before earning $13.2MM annually from 2017-19. In essence Hughes' contract is now a five-year, $58MM contract. He'll have limited no-trade protection, allowing him to block deals to three clubs each season. Additionally, Hughes will earn $200K each season for reaching 200 innings pitched.
The 28-year-old Hughes enjoyed an excellent season with Minnesota in 2014 — the first of a three-year, $24MM pact he signed as a free agent last offseason. Twins GM Terry Ryan and his staff took a gamble by offering Hughes three guaranteed years based largely on his age and upside rather than his results, and it paid off nicely. Hughes set a single-season record for the best strikeout-to-walk ratio ever (11.63) and posted a 3.52 ERA with 8.0 K/9, 0.7 BB/9 and a 36.5 percent ground-ball rate in a career-high 209 2/3 innings. That innings total fell one out shy of earning him an additional $500K in performance incentives, and though the club offered him a chance to pitch out of the bullpen on the final weekend of the year to reach the milestone, Hughes declined the opportunity.
ERA estimators such as FIP (2.65), xFIP (3.18) and SIERA (3.17) all feel that Hughes was significantly better than his ERA actually indicated, and Fangraphs pegged his 6.1 wins above replacement in a tie for fourth-best among Major League pitchers (tying him with both David Price and Jon Lester).
Prior to signing with the Twins, Hughes' problems at Yankee Stadium were pronounced. A fly-ball pitcher by nature, Hughes posted a career ERA of 4.77 at the new Yankee Stadium and a 5.92 mark at the old facility, due largely to problems keeping the ball in the yard. Moving to the more spacious Target Field helped his cause, although Hughes still showed a somewhat curious home/road split, yielding a 4.25 ERA in Minneapolis as opposed to a sparkling 2.78 mark on the road.
All told, Hughes is set to earn $66MM from his age-27 season through his age-32 season (that figure includes last year's salary). His next crack at free agency is now slated to come at roughly the same juncture of his career at which James Shields currently finds himself, giving him at least one more chance at another substantial multi-year deal.
For the Twins, Hughes is now unquestionably viewed as a fixture in their rotation for the long haul in what has been a lengthy rebuild. He'll be joined by the recently signed Ervin Santana through at least 2018 and a hopefully resurgent Ricky Nolasco through at least 2017, with young starter Kyle Gibson having earned a spot in the starting five as well. That grouping will be joined by one of Alex Meyer, Trevor May or Tommy Milone in 2015, any of whom could emerge as the team's long-term fifth starter. Beyond that, pitching prospects Jose Berrios and Kohl Stewart are both on the horizon, though each is a ways from reaching the Majors (Stewart in particular).
Mark Feinsand of the New York Daily News first reported the agreement and terms of the contract.
Photo courtesy of USA Today Sports Images.