The Giants announced that they have officially re-signed righty Sergio Romo to a two-year contract that is reportedly worth $15MM and allows him to earn an extra $1MM in each season via incentives. Now entering his age-32 season, Romo lost his job as the San Francisco closer but rebounded to have a strong second half.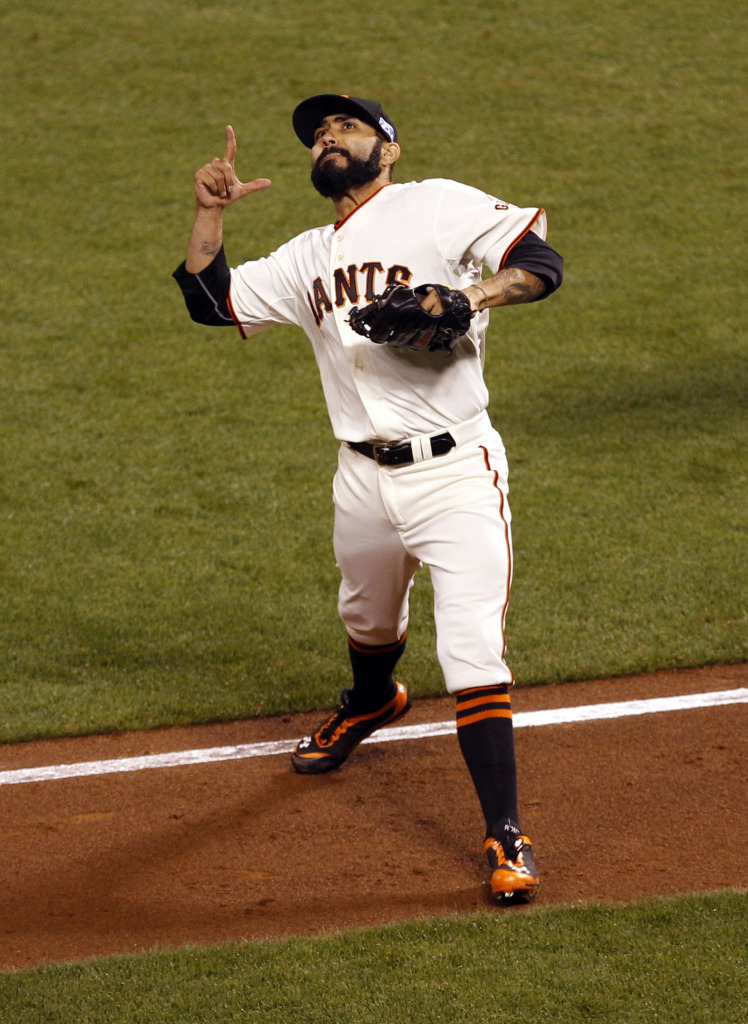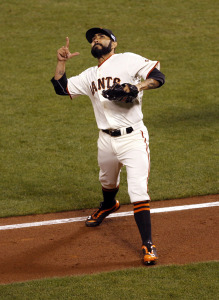 Bringing back Romo represents the offseason's first significant addition for GM Brian Sabean, who fell short in efforts to re-sign Pablo Sandoval and draw Jon Lester. The team is said to be casting a wide net in efforts to bolster its roster for a World Series defense.
Getting Romo at a two-year guarantee may have cost the Giants a slight premium in AAV, with MLBTR's Zach Links having predicted a three-year, $21MM deal for the slider specialist. In spite of his difficult start to the 2014 campaign, there is plenty to like about the veteran. As Zach noted, Romo owns a career 2.51 ERA with 10.1 K/9 and 1.8 BB/9, and has appeared in at least 64 games a season since the 2010 campaign.
And then there is that second half of last year. Other players — Brandon McCarthy and Chase Headley chief among them, perhaps — rode strong late-season runs to long contracts. For his part, Romo flipped a switch and posted a 1.80 ERA on the back of 10.4 K/9 against 1.4 BB/9 down the stretch. ERA estimators validated the improved results, as he compiled a 2.58 FIP and 2.89 xFIP.
Romo was also quite stingy during the Giants' World Series run, allowing just one earned run in seven innings of work, with seven punchouts and no free passes. He owns a lifetime 2.11 ERA in 21 1/3 postseason frames, and has been a key component on each of San Francisco's three recent championship clubs.
The free agent relief market is now without another top arm. Of the nine relievers to crack the top fifty list of MLBTR's Tim Dierkes, four remain unsigned: Francisco Rodriguez, Rafael Soriano, Casey Janssen, and Jason Grilli.
Ken Rosenthal of FOX Sports first reported the agreement, on Twitter. ESPN.com's Jerry Crasnick tweeted details on the incentives.
Photo courtesy of USA Today Sports Images.