Brewers third baseman Aramis Ramirez is likely to retire after the season is over, Tom Haudricourt of the Milwaukee Journal Sentinel tweets. Last offseason, the Brewers and Ramirez exercised his $14MM mutual option, and Ramirez said at the time that he would decide whether he wanted to play beyond that. It appears he is, at least, close to making that decision.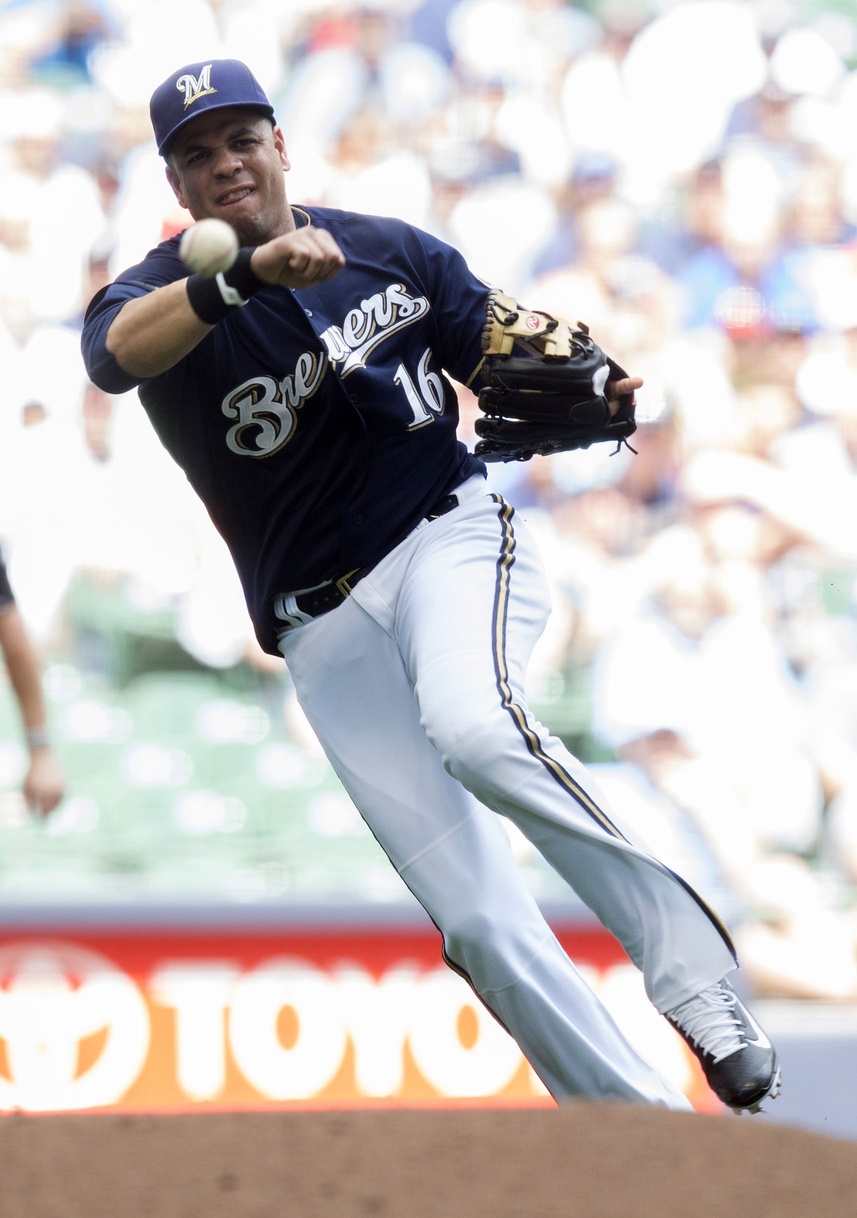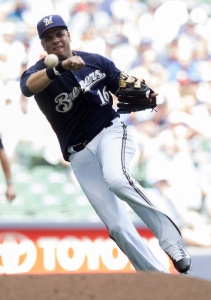 2015 will be Ramirez's 18th season in the big leagues, even though he's only 36 — he made his debut as a 19-year-old with the Pirates in 1998. It took a few more years for him to establish himself as a regular, but he announced his presence boldly with a .300/.350/.536 season in 2001. He struggled in 2002, however, and the Pirates shipped him to the Cubs in a cost-cutting move in 2003.
In Chicago, Ramirez blossomed into a dependable slugger, posting three straight seasons of 31 or more home runs beginning in 2004 and joining Derrek Lee as a key offensive player on a series of good Cubs teams. Ramirez remained with the Cubs through the end of the decade, then signed with the Brewers as a free agent following the 2011 season. He had one of the best years of his career in his first season in Milwaukee, leading the NL in doubles with 50 and posting a .300/.360/.540 line as he finished ninth in MVP balloting.
In spite of that, there were signs that Ramirez might be reaching the end. He's coming off a solid .285/.330/.427 2014 season, but he missed significant time due to injury in 2013, and his power has slipped since 2012. He is also reportedly highly dedicated to his family, which lives in his native Dominican Republic. "It's more of a family thing," Ramirez tells the Journal Sentinel's Todd Rosiak. "I've got three kids, I've been playing for a long time, been away for a long time. Sometimes it's just time to do something else."
For his career, Ramirez has hit .285/.344/.496 with 369 home runs, and he'll likely end his career in the top five in that category among third basemen. He has made three All-Star games and been in the top 20 in NL MVP voting five times.
Photo courtesy of USA Today Sports Images.