The Brewers have announced that they've signed closer Francisco Rodriguez to a two-year, $13MM deal with an option for 2017. The Scott Boras client will receive $3.5MM in 2015 and $5.5MM in 2016, with $2MM in deferred salary and a $2MM buyout on the option. That option will cost either $6MM and $8MM, as Tom Haudricourt of the Milwaukee Journal Sentinel reports.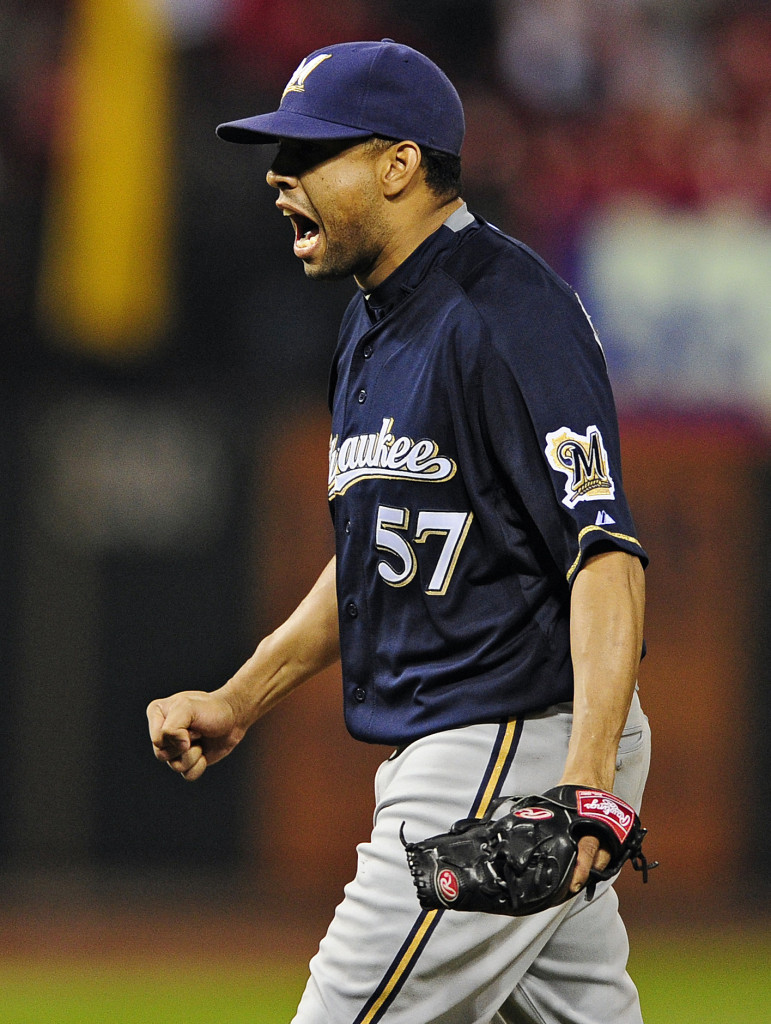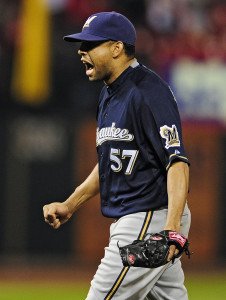 At $13MM, Rodriguez will land just shy of the $14MM that MLBTR predicted before the start of the offseason, though the option structure had to be agreed upon to achieve that. The deal appears to slot in fairly sensibly among recent contracts for similar-quality relievers. Only the younger Luke Gregerson landed a three-year deal (at a $6MM AAV), while Koji Uehara ($18MM — just before hitting the market), Sergio Romo ($15MM), and Pat Neshek ($12.5MM) all got significant guarantees on two-year pacts.
Rodriguez, 33, has spent most of the past four seasons in Milwaukee. All said, he owns a 3.11 ERA over his 193 2/3 frames with the Brewers. He has maintained double-digit strikeout-per-nine rates over the last two years in addition to an excellent K%-BB%. Though FIP has been down on Rodriguez's work in recent campaigns, other ERA estimators like xFIP and SIERA view him as a 3.00 or better performer.
One potential knock on Rodriguez — the many miles on his otherwise relatively young arm — has a positive side as well. Rodriguez has been exceptionally durable, putting up an average of 69 innings running all the way back to 2003. And he still delivers his fastball in the same general, low-90s range that he has found success with in the past.
In nailing down the closer role in Milwaukee and taking Rodriguez off of the market, the signing goes a long way to clarifying the remaining relief market. For one thing, it leaves Rafael Soriano as the undisputed best free agent still available. For another, it takes away the most obvious trade match for the Phillies and closer Jonathan Papelbon.
Jon Heyman of CBSSports.com reported the signing, length, and presence of an option (Twitter links). Ken Rosenthal of FOX Sports reported the total guarantee on Twitter. Haudricourt tweeted the annual breakdown.
Photo courtesy of USA Today Sports Images.