The Mets announced that they've acquired left-hander Jerry Blevins from the Nationals in exchange for outfielder Matt den Dekker (Twitter link). Blevins becomes the second left-handed reliever added to the Mets' bullpen today, as the team struck a deal to acquire Alex Torres from the Padres in exchange for Minor League righty Cory Mazzoni and a player to be named later.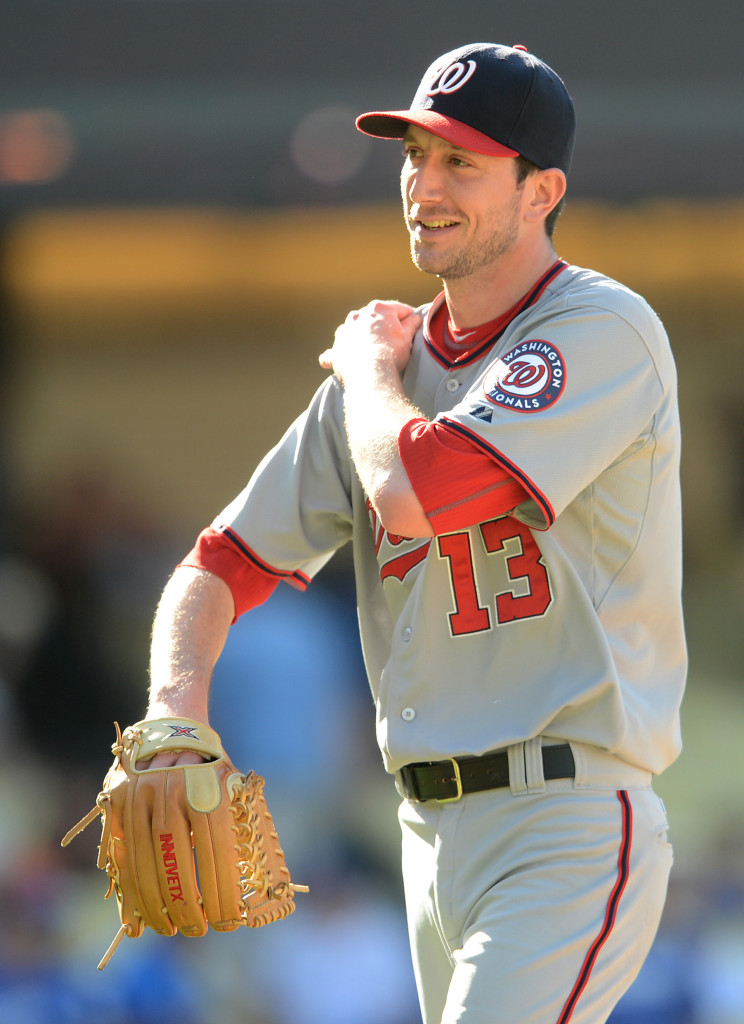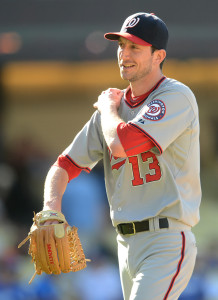 Blevins, 31, had a curious season in his lone year with Washington. Though his strikeout rate soared to a career-best 10.4 K/9, he also posted a 4.87 ERA that was the worst full-season mark of his career. The likely culprit in Blevin's struggles was a dismal 60.5 percent strand rate that checked in about 13 percent below his career mark. Stats such as FIP (2.77), xFIP (3.25) and SIERA (2.93) all feel that Blevins was particularly unlucky and that his ERA should rebound in 2015.
Perhaps more important in this situation, however, are Blevins' numbers against left-handed hitters. Torres has proven that he can retire both left- and right-handed hitters and has actually been better against righties, so Blevins could be deployed as more of a specialist, whereas Torres will pitch entire innings. Blevins limited left-handed hitters to a frail .160/.202/.217 batting line in 2014 and has held them to just a .212/.264/.330 batting line throughout his career.
Blevins is set to earn $2.4MM this season after avoiding arbitration for the final time this winter. He's only controlled for the coming year, so he amounts to a bullpen rental.
Of course, the price paid for Blevins isn't necessarily steep. The 27-year-old den Dekker has played sparingly for New York over the past few seasons, hitting .238/.325/.310 in 237 plate appearances. More of den Dekker's value is on the defensive side of the game, as he's capable of handling all three outfield spots. He boasts a nice Minor League track record as well, having slashed .284/.345/.467 in 903 plate appearances at the Triple-A level. Despite that, though, den Dekker was a long shot to make the club. The out-of-options Kirk Nieuwenhuis figures to be the team's fourth outfielder behind Juan Lagares, Curtis Granderson and Michael Cuddyer, and John Mayberry Jr. will also be in the mix for outfield playing time.
This acquisition does call into question whether or not left-hander Sean Gilmartin, a Rule 5 pick from the Twins, will make the team. Earlier today, reports indicated that Gilmartin was likely to break camp with the team even if the Mets added a left-handed reliever from outside the organization. While adding a pair of southpaws might seem to cloud that situation, manager Terry Collins has indicated that Gilmartin still has a good chance of making the team, per Adam Rubin of ESPN New York, which could then be bad news for veteran right-hander Buddy Carlyle (Twitter links).
Photo courtesy of USA Today Sports Images.