Cleveland entered the offseason with some buzz surrounding a pitching staff that looked dominant for much of the 2014 season and a glut of outfielders to which they added, rather than subtracted.
Major League Signings
Trades and Claims
Extensions
Notable Minor League Signings
Notable Losses
Needs Addressed
It was clearly a quiet offseason for the Indians, and perhaps that shouldn't be considered a significant surprise. As I noted in previewing the club's offseason, while there was a bit of financial wiggle room in the 2015 payroll — which has primarily been allocated to Brandon Moss and Gavin Floyd — the 2016 payroll is already tight due to a growing crop of arbitration-eligible players. That group includes names such as Corey Kluber, Carlos Carrasco and Cody Allen — so the spending won't be insignificant.
The moves they did make didn't address obvious areas of need. Adding Moss will give the lineup some extra punch, but he's likely going to play in right field, where the Indians already have David Murphy, Ryan Raburn and Nick Swisher as options. All three of those players disappointed in 2014, so it's not surprising to see the team seek an upgrade, but Moss is a relatively expensive alternative, and the club has yet to move any of the three pre-existing options (more on that in a bit).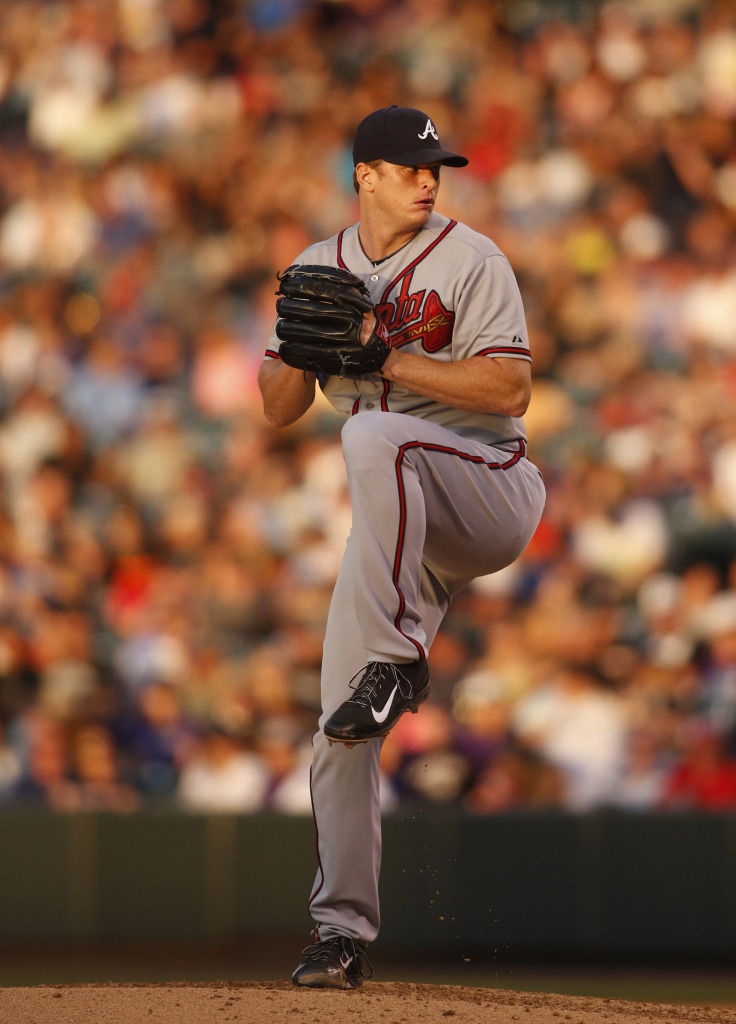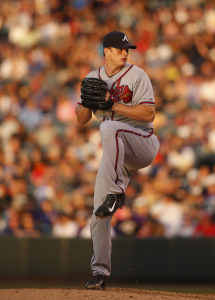 Floyd, too, represents a curious fit: Kluber was set to lead a staff that also featured Carrasco, Trevor Bauer and some combination of Danny Salazar, T.J. House, Josh Tomlin and Zach McAllister. A healthy Floyd, of course, would be a bargain at $4MM, but he's coming off surgery to repair a broken olecranon bone in his elbow and barely pitched in the 2013 season due to Tommy John surgery. Indeed, questions about his health have already come up this spring. The additional depth is hardly a bad thing, but it's at least somewhat puzzling that none of Cleveland's limited resources went to finding a platoon partner for Lonnie Chisenhall or upgrading the bullpen.
Questions Remaining
The Indians will likely need to jettison one of their outfielders this spring, and Murphy has already voiced his opinion that he'd prefer a trade to seeing his role slashed to the point where he'd receive just a couple hundred at-bats. He's still owed $6.5MM and hits left-handed, like Moss, eliminating the possibility of a platoon. Given the exorbitant price tag remaining on Swisher (two years, $30MM) and the fact that Raburn is right-handed (as well as cheaper and more versatile from a defensive standpoint), Murphy does seem the likeliest candidate to be playing elsewhere come Opening Day.
Shifting to the infield, Cleveland will again be giving Lonnie Chisenhall the chance to prove that he can be an everyday player in the big leagues. While Raburn and Mike Aviles present plausible platoon options, neither hit lefties well in 2014. Chisenhall did handle lefties pretty well in 2014, admittedly, though his .369 BABIP against southpaws isn't likely to be repeated. He also comes with defensive question marks, as Defense Runs Saved pegged him at -14 runs in just 973 innings, while UZR/150 felt he'd cost a team 15 runs over the course of 150 games. Chisenhall notched just a .591 OPS in the second half, so Cleveland is counting on a bounceback of sorts.
While the rotation figures to be a strength, even if it's not yet known which promising young arm will round out the starting five, the bullpen is decidedly shakier. Allen has emerged as a shutdown option in the ninth inning, and Bryan Shaw appears to be a perfectly serviceable setup man. Marc Rzepczynski is a weapon against lefties, and either Kyle Crockett or Nick Hagadone can join him as a second left-handed option for manager Terry Francona. However, whether or not Scott Atchison can repeat his strong season at age 39 is up for debate, and the occupants of the final two spots are to be determined. Perhaps some of the arms that miss out on the rotation spot could slot into the 'pen, but the Indians may not be too keen on moving a younger arm that they feel can be a starter into the bullpen for a season. In my eyes, a veteran complement was more needed here than in the rotation.
Additionally, Cleveland will need some bounceback efforts from several regulars around the diamond. Swisher slashed just .208/.278/.311 last season, but the veteran had offseason surgery on both knees and has since said that the pain he experienced in 2014 made it difficult to walk when he would awake in the night. Michael Bourn, the team's other expensive free agent expenditure from the 2012-13 offseason, hit only .257/.314/.360 and played in just 106 games. And Jason Kipnis, the team's best player in 2013, slumped to a meager .240/.310/.330 batting line with only six home runs in the first year of his new six-year extension.
Perhaps the greatest question mark, however, will be the team's defense. Cleveland ranked last in the Majors in both Ultimate Zone Rating and Defensive Runs Saved in 2014, and they ranked 25th in defensive efficiency. Shedding Asdrubal Cabrera for a combination of Jose Ramirez and Francisco Lindor will be a significant upgrade at shortstop, and if Bourn returns to form and plays a full, healthy season in center, the defensive value of the outfield should see a boost as well. Yan Gomes is among the game's best and will reprise his role behind the plate.
Still, Chisenhall is not well-regarded at third base, and the team is likely to receive negative value in right field as well from a defensive standpoint. Michael Brantley, curiously in the eyes of some, grades out poorly in left. Carlos Santana will be better at first base than he was in an unsuccessful tryout at third base last year, but he's still not exactly a gifted defender. Even the bench options — with the possible exception of Ramirez, should he become a reserve to make way for Lindor — appear to be fairly lackluster defenders. The pitching staff is talented enough to make up for some of those deficiencies, but converting balls in play into outs could be the Achilles heel of what looks to be a largely solid team.
Deal Of Note
Though there may not have been a significant need in the rotation, $4MM on Floyd (plus an additional $6MM worth of incentives) could work out to be a nice value play. Floyd worked to a 2.65 ERA in 54 1/3 innings with the Braves last year before fracturing his elbow, and he was a key member of the White Sox' rotation from 2008-12, pitching to a 4.12 ERA (108 ERA+ given his homer-friendly home park there and the increased offense the game several years ago) and averaging 190 innings per season.
Floyd is a nice insurance policy for a team with a young rotation, and he's the type of arm they could conceivably flip in July, even if they're still in contention. We saw in 2014 an increase in contending teams trading pieces from their Major League roster, and Floyd gives them enough rotation depth to move him if he's healthy and effective, which remain significant uncertainties.
Overview
The Indians won 85 games in 2014 based largely on a pitching staff that will return in its entirety. Kluber showed that his brilliant second half in 2013 and ace-like peripherals were no fluke and is now rightly regarded among the game's best arms. Some feel that Carrasco, who posted a 1.72 ERA in the second half and had a 2.58 SIERA on the season as a whole could do the same in 2015. If Kluber, Allen, Carrasco and Gomes can sustain the progress they showed in their excellent 2014 seasons, that alone could be enough to keep the Indians in contention, assuming no significant declines elsewhere around the diamond. Rebounds from Kipnis, Swisher and Bourn could make the Indians among the AL's most formidable teams.
GM Chris Antonetti and his staff admittedly did little this offseason, but the rationale may simply have been that they didn't feel drastic upgrades were needed throughout the roster. This won't be a pretty team to watch in the field, but it'll be a fun team to watch on the mound, and they should hit enough to keep pace with the rest of the competition in what figures to be a closely contested American League Central Division.