The Twins have spent four years in the cellar of the AL Central, but they've begun to spend on free agents in the past two offseasons in anticipation of the arrival of some of the game's most highly touted prospects.
Major League Signings
Trades and Claims
Extensions
Notable Minor League Signings
Notable Losses
Needs Addressed
The Twins finished seventh in the Majors in runs scored last season and batted a combined .254/.324/.389, making them one of 10 teams in baseball to outproduce the production of a league-average hitter, per Fangraphs' wRC+ metric (102). However, while scoring runs wasn't a problem for Minnesota, preventing them certainly was, as their pitching and defense were each among the league's worst.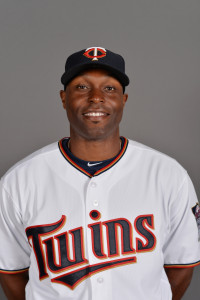 The Twins explored multiple options on the starting pitching market this offseason before eventually agreeing to a four-year, $54MM contract with Ervin Santana. Minnesota had interest in Santana last year in Spring Training, so it wasn't a shock to see them pursue the righty again. Santana should provide the team with 200-ish league-average or slightly better innings — something it has been lacking in recent years. That's much the same role that Ricky Nolasco was supposed to fill when he was signed prior to 2014, but Santana has a superior track record and has already demonstrated recent success in the American League.
Though the Twins have a number of outfield prospects rising through the system, none are quite ready to make the leap to the Majors just yet. Understandably then, they sought to find a stopgap, and the Twins made a sentimental play to bring back franchise favorite Torii Hunter on a one-year deal. The 39-year-old Hunter was the Twins' first-round pick back in the 1993 draft, and he emerged as a star and a core player for the Twins in the mid-2000s as the team perennially contended for the AL Central crown. Hunter can still hit — .286/.319/.446 last year — but his defense has deteriorated significantly. Though he's on a one-year deal, he's expressed an openness to returning beyond this season if he's still productive. With top prospect Byron Buxton fast approaching the Majors alongside other well-regarded prospects like Eddie Rosario, I would think that Hunter may have to accept a reduced role, perhaps as soon as 2016, in order for that to occur.
The Twins also quietly added Tim Stauffer on a one-year deal with a reasonable $2.2MM base salary. He'll compete for a spot in the rotation, but the likelier outcome is that Stauffer will end up in the bullpen to pick up some of the innings that Jared Burton, now with the Yankees, had accounted for in previous seasons. (The Twins elected to buy out Burton's $3.6MM option rather than retain him.)
For a team that finished in last place once again, this is a relatively brief "Needs Addressed" section, but the Twins will likely be counting on their farm system to fill in many of the holes around the roster. Oswaldo Arcia, Danny Santana, Kennys Vargas, Josmil Pinto, Trevor May and Alex Meyer are all eventually to contribute in varying capacities this season. Top prospects Buxton, Miguel Sano and Jose Berrios could also debut in 2015 as well.
Questions Remaining
The Twins have spent aggressively on the starting pitching market over the past two offseasons, giving a combined $138MM to Nolasco, Mike Pelfrey, Phil Hughes and now Santana. While they struck gold on Hughes, who set the Major League record for single-season K/BB ratio last year (11.63) and parlayed that into a three-year, $42MM extension, Nolasco and Pelfrey contributed nothing in 2014. It remains to be seen whether Santana will live up to his deal, but certainly given the expenditure they've put forth, one would hope their rotation would have a better outlook. As it is, however, Hughes, Santana and former first-round pick Kyle Gibson will likely be joined by Nolasco and one of Pelfrey, Tommy Milone, Alex Meyer or Trevor May in the fifth slot. While there's some depth there and Meyer has top-of-the-rotation upside, the unit as a whole looks underwhelming.
As I opined in my Offseason Outlook for the Twins, perhaps the best way to help the pitching may have been to improve an outfield defense that ranked as one of the worst in baseball last season (-36.2 UZR, -50 Defensive Runs Saved). Someone such as Peter Bourjos or Craig Gentry, for instance, could have had their relatively light bat hidden in an otherwise-serviceable lineup while drastically improving the defense. The Twins went another route by bringing back Hunter, who, as mentioned before, has plenty of life in his bat but has seen his once-sterling defensive reputation tarnished with age. Hunter was worth -18 runs per both UZR and DRS last season, so the Twins will again employ a pair of range-challenged corner outfielders in Hunter and Arcia, who will shift to left field with Hunter taking right.
Between them will likely be Aaron Hicks, a former first-round pick and Top 30 prospect that has yet to pan out at the plate or in the field. Though Hicks possesses an incredible throwing arm and is fleet of foot, poor route-running has led to sub-par defensive marks in center field. This will be the now-25-year-old Hicks' third crack at establishing himself after originally skipping Triple-A to open the 2013 season as the team's center fielder. He's batted just .201/.293/.313 in 150 big league games. Hicks could be pushed for playing time by Jordan Schafer, who impressed the Twins after being claimed on waivers last year. Schafer is a lock to make the team either as a fourth outfielder or in a more regular role, but he, too, is a former top prospect that has never realized his offensive potential.
The Twins' bullpen will be anchored by Minnesota native Glen Perkins, though the 32-year-old ended last season with a minor elbow issue that caused his ERA to balloon in the final month. That's cleared up now, but he's been battling an oblique problem in Spring Training as well. It seems minor enough, but the Twins' bullpen group is thin on established arms. Casey Fien has been nothing short of brilliant in the first half of each of the past two seasons before wilting in each second half, but he'll be the primary setup man. I'd imagine that Stauffer will take one bullpen slot, and Brian Duensing, who had struck me as a non-tender candidate, will be back in the fold from the left side. If manager Paul Molitor deploys him primarily against southpaws, he should be effective. Pelfrey seems likely to end up in the bullpen as well if he doesn't win the final rotation spot.
Beyond that mix, names like Michael Tonkin, Caleb Thielbar, Ryan Pressly, Aaron Thompson, A.J. Achter, Logan Darnell and Lester Oliveros will get looks. Non-roster invitee Blaine Boyer would seem to have a good chance as well following a nice comeback effort with the Padres last year. Still, it's a thin group, and with Perkins ailing somewhat, I wouldn't be surprised if Scott Boras were trying to sell GM Terry Ryan on Rafael Soriano to come in and solidify the bunch.
For all of the questions elsewhere on the roster, the infield is relatively set. The Twins will hope that better health means a rebound to some degree for Joe Mauer. Brian Dozier emerged as the team's regular second baseman over the past two seasons and may yet land a long-term deal this spring. Danny Santana had an excellent rookie season playing mostly center field, but he'll be back at his natural shortstop in 2015. He won't repeat his preposterous .405 BABIP, but his strong line-drive rate and speed do suggest that he can maintain a mark well above the league average in that regard. Trevor Plouffe continues to see year-to-year improvement and was quietly worth 3.5 fWAR/4.0 rWAR last season. Still, he may be a placeholder until Sano's massive bat surfaces in the Majors.
Kurt Suzuki signed a two-year, $12MM extension last summer, but as a slow-footed catcher, his .310 BABIP will be tough to repeat, so he may see some regression at the plate. If Pinto hits like he did in 2013 rather than in 2014, the two may eventually flip. Vargas will be the team's everyday DH after an impressive .274/.316/.456 debut, but he'll need to refine his approach and improve his abysmal 63-to-12 (5.25) K/BB ratio.
The biggest question surrounding the Twins may simply be if/when Buxton, Sano, Meyer and possibly Berrios arrive in 2015. That group of lauded top prospects is widely believed to be a quartet of potential core players, and Twins fans have long been awaiting their arrival.
Deal of Note
Though the Twins were willing to give Santana three years and $30-33MM this time last year, Santana preferred to bet on himself and take a one-year deal in the NL with the hope of securing a better deal a second time around. (Had he taken the Twins' offer, he'd have essentially given away the 2015-16 seasons for $16-19MM total.) The Twins reeled him in this time around, however they did so by offering an extra year and another $20MM or so despite the fact that Santana is now a year older.
Santana was often used as an example of why players should accept qualifying offers throughout the 2014 season, but this contract shows that the more likely culprit in his 2013-14 offseason woes was an unreasonable asking price. It's worth noting that he'll come away with a combined $68.1MM over his age-31 to age-35 seasons, so he ultimately did well despite having to take a one-year deal in his first foray into free agency.
The greater note, however, is that the signing signals that the Twins do believe they can compete within their division this season. Next year's market features a wealth of starting pitching options, so it would have made some sense for the Twins to lay low this winter and pounce in six months' time, adding a premium starter rather than a middle-of-the-road arm to complement a young core that is transitioning to the Majors. Minnesota may still play in free agency next year, depending on how things pan out with Gibson, Nolasco, Milone, Meyer, Berrios and May, but Ryan has said that the Santana signing was made to compete in 2015.
Additionally, it has to be pointed out that the Twins surrendered a high second-round pick (their first-rounder is protected) in order to land Santana. The No. 47 overall pick in last year's draft was worth $1.188MM, and it could be worth around $1.29MM in the coming draft. That's a significant amount of bonus money, which might have been used to add to an already excellent farm system.
Overview
The Twins seem likely to be a better club than they were in 2014. The addition of Santana will improve what was, but may still be, a below-average pitching staff. For Minnesota, the 2015 season will be expected to be one in which a corner is turned; looking around the lineup, three spots — shortstop, left field and DH — will be occupied by top organizational prospects that have graduated to the Majors and already begun to realize some of their potential. In the rotation, Gibson will be asked to take a step forward, and the Twins can only hope for some degree of breakout from Hicks in center field. If he's not able to contribute, he may not factor into their plans much longer, with outfielders Buxton, Arcia and Eddie Rosario presenting a possible trio to build upon.
Reinforcements will be on the way throughout the season, but it still seems a stretch to peg this team as a wild card or division contender. Stranger things have happened, and the talent is there if some prospects make a greater-than-expected impact, but 2016-17 seems like a more realistic timeframe for the Twins to again find themselves in a playoff hunt.
Photo courtesy of USA Today Sports Images.