Get in on the action by taking part in an exciting fantasy baseball contest from DraftKings! Join now for a chance to be one of the 4,625 top finishers who will get a piece of the $60K prize pool. Better yet, you can come away with a $4K top prize. It's only $3 to enter, or you can take part for free if you make your first deposit. Click here to enter!
Putting together a daily lineup is a blast. Challenge yourself to spread $50K in salary cap space over eight position players and two pitchers. (Note that the daytime tilts are not part of the contest.)
The contest goes live tomorrow evening — Friday, April 10th — at 7:05pm EST, so get your selections made right now! After two duds in my last two contests, I'm hoping for a turnaround tomorrow: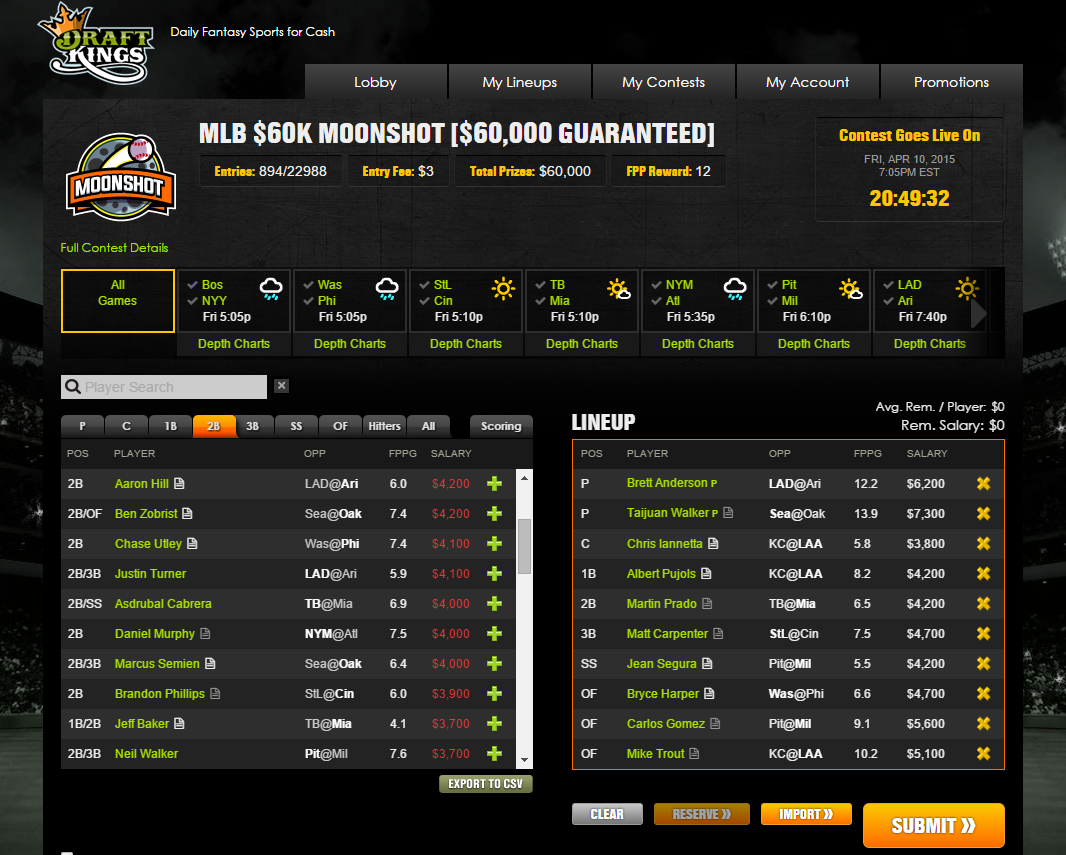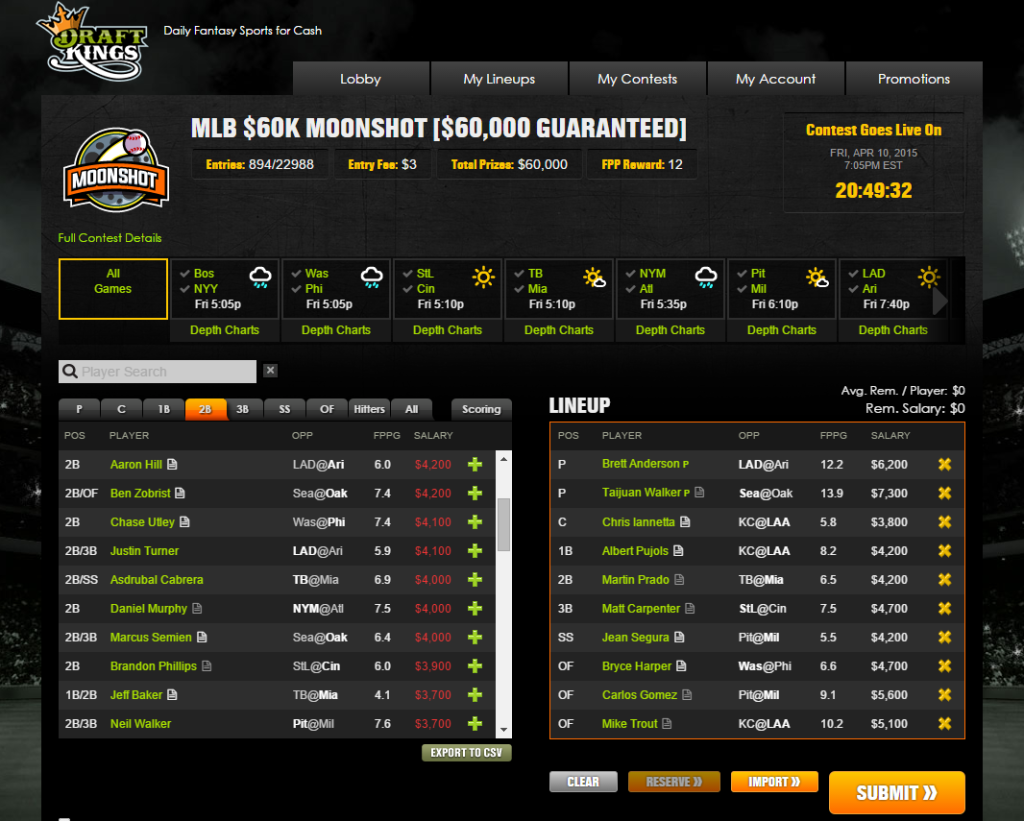 Sign up for this $60K contest right now!