As I explored back at the start of the offseason, future salary obligations play a huge role in guiding teams as they invest in new acquisitions and in extensions. While expected pay-outs through arbitration must obviously be weighed as well, they are entirely within the control of the team. Guaranteed cash, however, is on the books to stay — unless it can be offloaded.
I thought it would be interesting to take a look at where things stand now, with both the free agent, pre-season trade, and extension seasons pretty much wrapped up. We already know which teams have been aggressive in making upgrades, but how have those moves impacted their future balance sheets?
Here are the total commitments, by team and in millions of dollars (note post-2023 obligations merged into one column), courtesy of Cot's Baseball Contracts: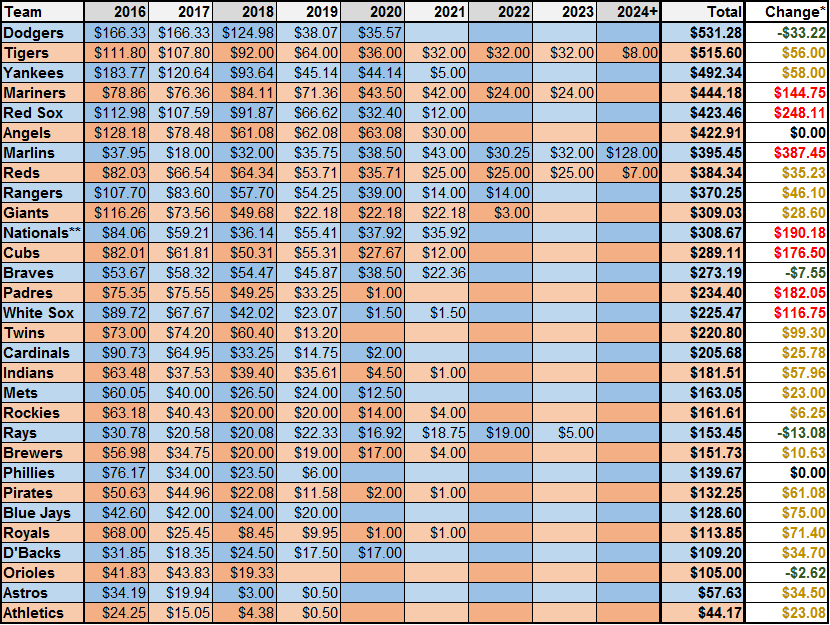 (Link for app users or for full-size.)
*That last column represents how much in total future obligations (2016-onward) each team has added or taken away since we last looked in mid-November. While factors like discount rate play a role in exactly how you value future cash promises, this provides a rough guide to how much flexibility has been sacrificed down the line. Thus, we see that the Marlins — in large part due to the Giancarlo Stanton extension — have taken on the most of any team in future, leaping from the last-ranked club on the list just five months ago to the number seven team in long-term spending.
**You'll also note that the Nationals' heavily-deferred Max Scherzer contract shows up with the salary as allocated during the years he is actually under roster control. That is how Cot's tabulates things, and I kept it that way in part because there are other purely financial deferral situations that would need to be accounted for.
All said, just over $2.1B in new future commitments were added since mid-November. Here it is in a more visually comprehensible form: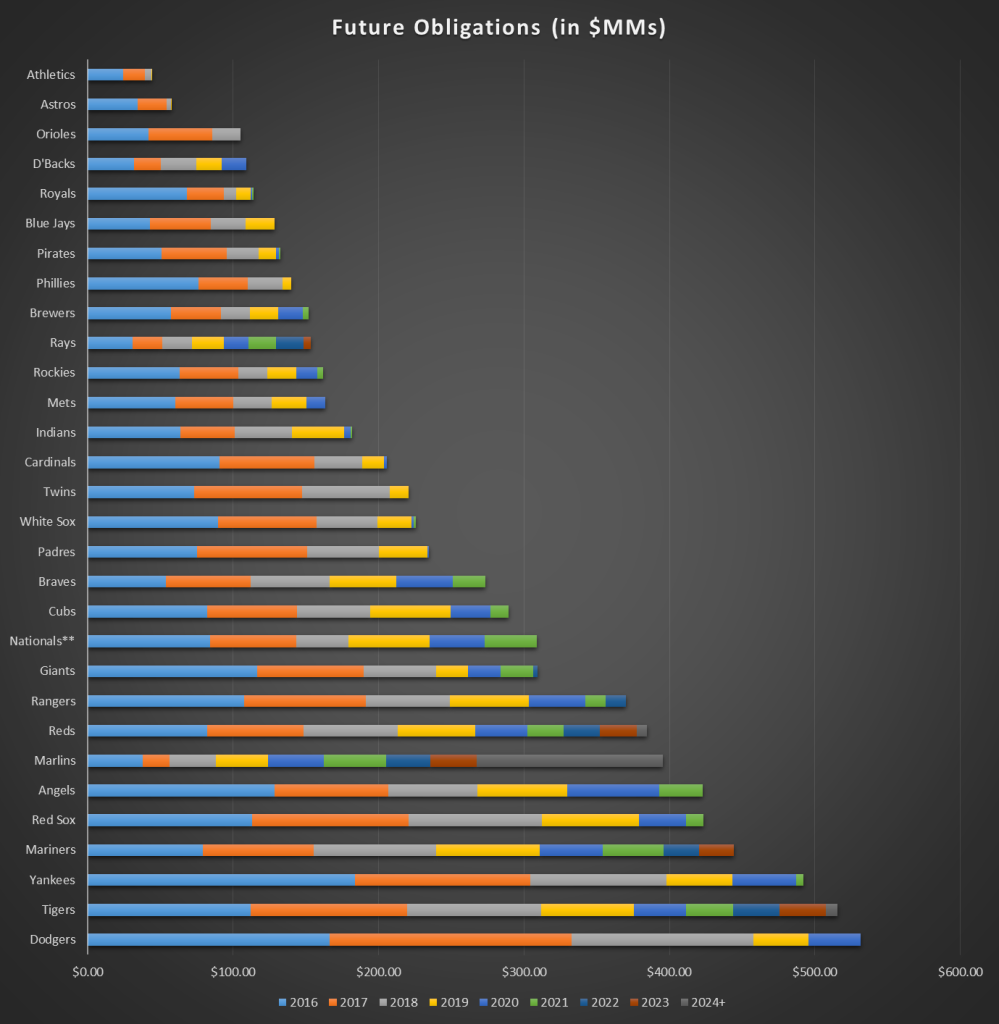 (Link for app users or for full-size.)