The Padres are beginning the 2015 season with yet another blockbuster trade, receiving closer Craig Kimbrel and outfielder Melvin Upton Jr. from the Braves for outfielders Cameron Maybin and Carlos Quentin, pitching prospect Matt Wisler, outfield prospect Jordan Paroubeck and the 41st overall pick in the June draft.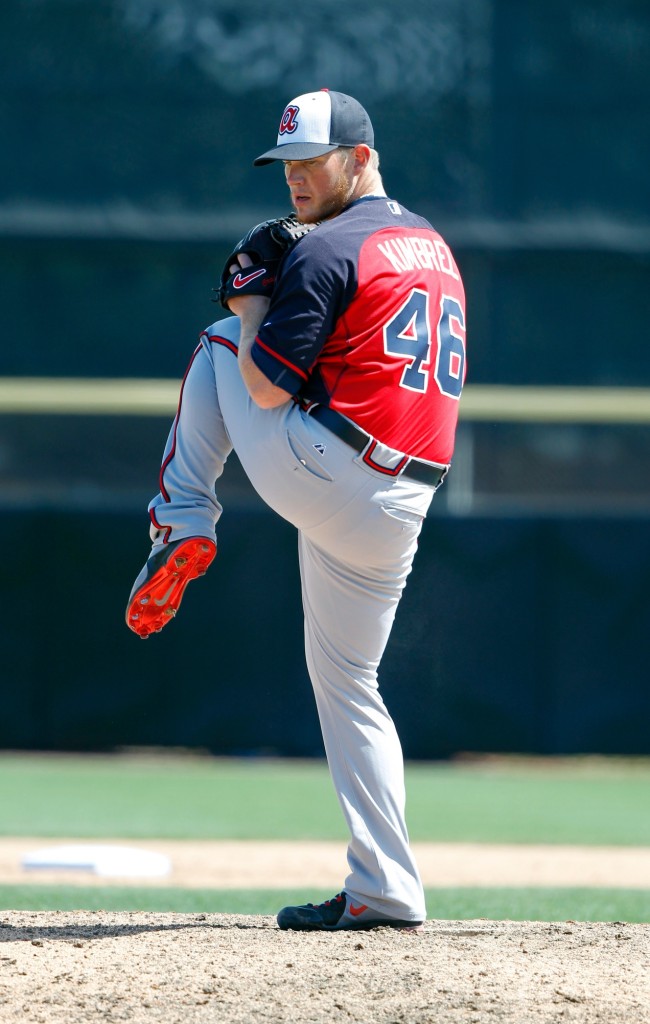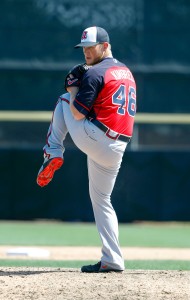 Kimbrel is obviously the centerpiece of the deal, an elite closer who has posted dominant numbers since arriving in the league in 2010. Kimbrel is signed through 2017 for $33MM plus a $1MM buyout on a $13MM option for 2018. It's not easy for a reliever to be a bargain at that price, but Kimbrel clearly is. His 2014 season, in which he posted a 1.61 ERA with 13.9 K/9 and 3.8 BB/9, was a fairly typical one. At 26, it's reasonable to hope he continue producing at a very high level for the next several years if he can remain healthy, even though relievers tend to have shorter shelf lives than other player types. The move will, presumably, bump Joaquin Benoit back into a setup role. Kimbrel's addition gives the Padres yet another big-name player to go with Justin Upton, James Shields, Matt Kemp, Wil Myers, Derek Norris and Will Middlebrooks, all of whom they acquired in a transformative offseason.
The presence of the other Major League players in the deal has much to do with their contract statuses. None of them figure to help their new teams much. Melvin Upton is owed $46.35MM over the next three seasons. Even with the departures of Maybin and Quentin, the Padres have a full outfield and have no real use for Upton, who hit .208/.287/.333 in 2014 and also struggled the previous season. But taking on his contract surely helped persuade the Braves to part with a great player in Kimbrel. In San Diego, Upton will reunite with his brother Justin, who the Braves also recently sent west.
Quentin is owed $8MM in 2015. He hit .177/.284/.315 in 2014 and had no obvious role with the Padres. He has a no-trade clause, although it appears he waived it. The Braves plan to designate him for assignment, suggesting he was included in the trade purely to help offset salary. He could wind up with an American League team. Maybin, who will receive $15MM for the next two years plus a $1MM buyout for 2017, would have been an expensive reserve in San Diego. He hit .235/.290/.331 in 2015.
By parting with two players they didn't figure to use much, the Padres will receive $24MM in salary relief to offset the salary they're taking on with Upton. That means that they'll add a total of about $56MM in salary as a result of the deal, continuing to aggressively increase their payroll after taking on big commitments in Kemp and Shields, in particular, this offseason.
Wisler is the most valuable property headed to Atlanta in the deal. Baseball America recently rated him the No. 34 prospect in baseball, with Baseball Prospectus ranking him No. 53 and MLB.com placing him at No. 69. MLB.com ranked him the Padres' second-best prospect, praising his slider and the movement on his low- to mid-90s fastball. The 22-year-old righty posted a 4.42 ERA at Double-A and Triple-A in 2014, although he had a fine 8.3 K/9 and 2.6 BB/9, and most of his 146 2/3 innings were in the hitter-friendly Pacific Coast League.
Paroubeck was a second-round pick in the 2013 draft. The switch-hitting 20-year-old hit .286/.346/.457 in rookie ball in 2014, and MLB.com ranked him the Padres' 19th-best prospect, noting his ability to hit to all fields, along with his good speed and the reasonable likelihood that his power will develop. He and the draft pick give the Braves a bit of extra value in the deal, even though Wisler and the salary relief were likely much more crucial. (The Padres could, of course, trade the draft pick because it's a Competitive Balance selection, and the current CBA permits teams to trade such picks.)
On the surface, the trade appears to be a risky one for San Diego. Kimbrel is inarguably a great closer, but it remains to be seen whether he will prove to be worth parting with $56MM, a top prospect in Wisler and two additional prospects in Paroubeck and the draft pick. The Padres also had more pressing needs in their infield, and it's unclear whether Kimbrel is the right player to get them over the hump. As Fangraphs' Jeff Sullivan notes, the fact that the Padres optioned solid relievers in Brandon Maurer and Kevin Quackenbush today shows how good their bullpen already was. And as the New York Post's Joel Sherman tweets, perhaps an easier course if the Padres wanted to upgrade the closer role would have been to keep Huston Street, who the team's previous management traded last year. Still, the deal unquestionably adds another blue-chip player to a team that's suddenly full of them.
The Braves, meanwhile, continued their rebuild, subtracting salary while adding additional upside, including a starting pitcher in Wisler who should be able to help this year. Kimbrel's departure will surely be painful for Braves fans, particularly given the Alabama-born Kimbrel's Southern roots, but it might have only been a matter of time, since an elite closer is more valuable to a contender than to a rebuilding team. With Kimbrel gone, one of Jason Grilli or Jim Johnson, both of whom have closing experience, could take over ninth-inning duties in Atlanta.
Ken Rosenthal of FOX Sports was the first to note that a trade was complete, and he also tweeted that the Braves would acquire Maybin, Quentin and the draft pick. Kiley McDaniel of Fangraphs tweeted that the Padres would receive Kimbrel and Upton, and that the Braves would receive Paroubeck. FOX Sports' Jon Morosi tweeted that Wisler was involved.
Photo courtesy of USA Today Sports Images.