Take a quick break from all the trade deadline action and head to DraftKings.com right now to take part in this $135K MLB daily fantasy contest! That prize pool includes a $10K payout for the winner, and the best 11,025 entries are all guaranteed to win cash. It's just three bucks to enter, and first-time users can join the action for free!
The contest goes live tonight — Friday, July 31st at 7:05pm EST — so go make your picks right now. It's fun to play: choose two starting pitchers and eight position players, while staying within your $50K of cap space, to make the best lineup possible.
Here's who I'm picking for tonight's action: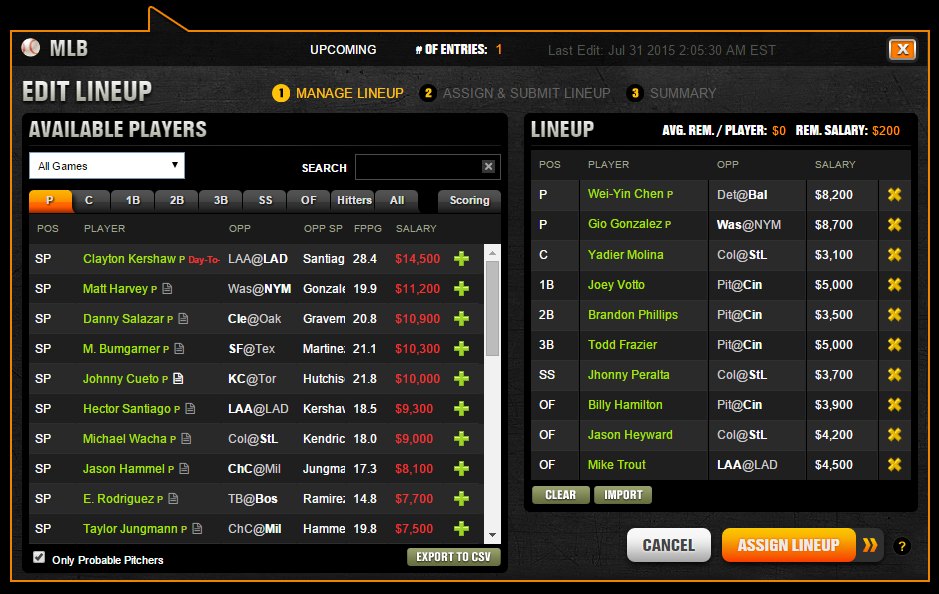 Don't wait: before the next trade rumors hit, head over to DraftKings right now for a chance to win a piece of that $135K pool!