5:35pm: New York will receive $1MM in the deal, meaning that they'll pay Clippard just over $2MM the rest of the way, Ken Davidoff of the New York Post tweets.
5:16pm: The Mets have agreed to a deal that will land them reliever Tyler Clippard from the Athletics, Oakland announced (and as Jon Heyman of CBSSports.com first reported on Twitter). Oakland will receive righty Casey Meisner in return, and will also send some cash to New York in the deal.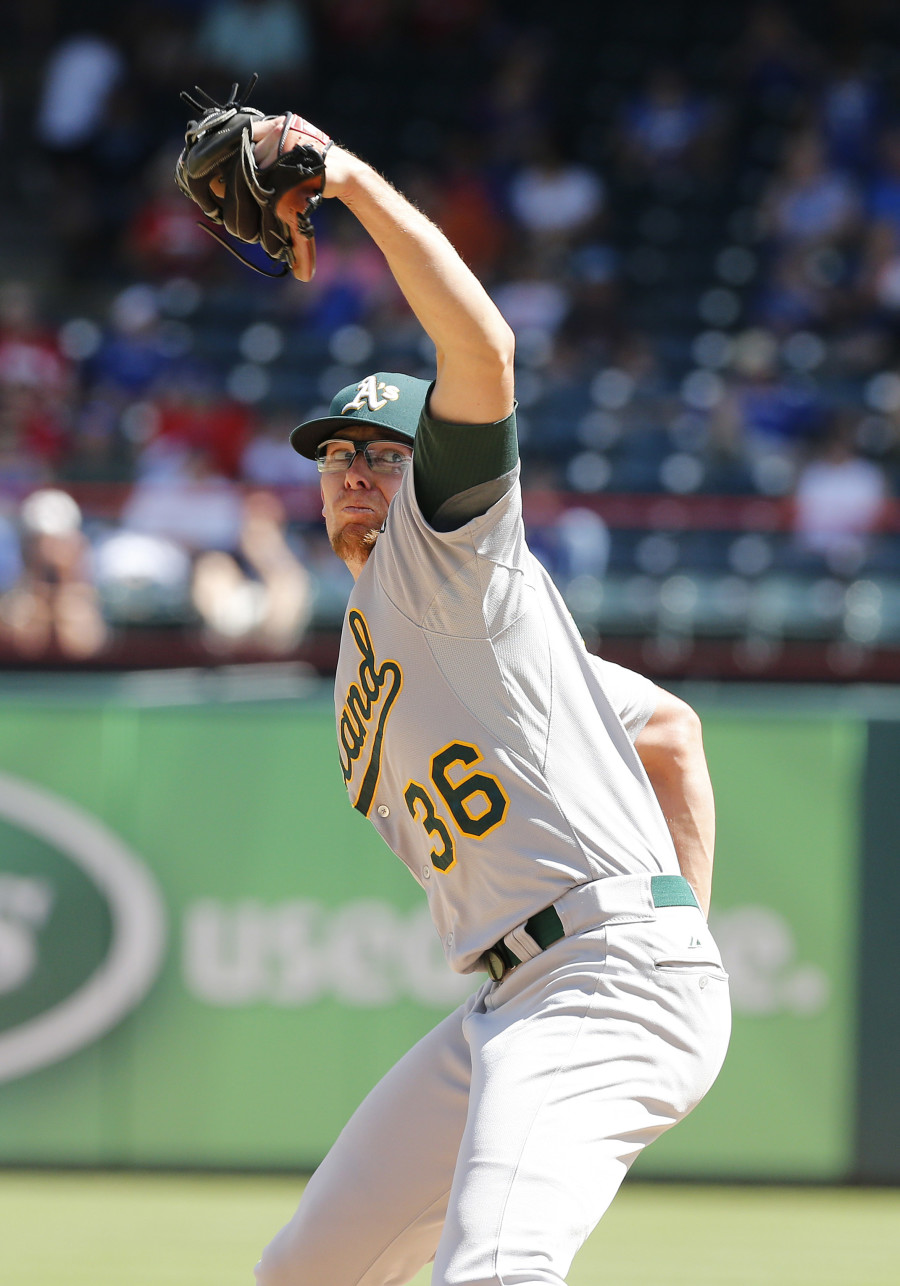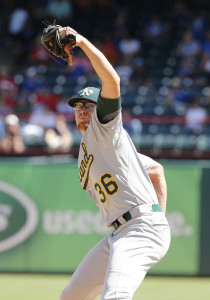 Clippard has not delivered the same kind of performance that he did over the previous four seasons in Washington, over which he put up a 2.50 ERA with 10.2 K/9 against 3.0 BB/9. Though the veteran has always outperformed the expectations of ERA estimators, he hasn't maintained anything near the peripherals he had set as a baseline.
Over his 38 2/3 frames in Oakland, all compiled since coming over in a winter trade for Yunel Escobar, Clippard has seen his strikeout rate drop to 8.8 K/9 while his walk rate has shot up to 4.9 BB/9. His average fastball velocity has not fallen off sharply, but has continued to decline. And Clippard has seen his swinging strike rate fall to 12.4%, below his career average.
That being said, Clippard has still picked up 17 saves and carries a 2.79 ERA over 38 2/3 innings. He's benefitted from a .214 BABIP-against, but his career rate is a miniscule .234 — a product of the many flyouts he induces. Interestingly, Clippard has seen his infield fly rate drop off significantly (from around 19% over the last two seasons to 11.9% this year). Clippard continues to excel at retiring opposite-handed hitters, which he accomplishes with a devastating change to accompany his typically up-in-the-zone heater.
New York will hope for a more vintage performance from its latest addition. The team is clearly pushing some chips in with hopes of overtaking the Nationals in the NL East. Clippard joins Juan Uribe and Kelly Johnson as new acquisitions, and New York may not be done.
As for the return, Meisner is a 20-year-old righty who has reached the High-A level for the first time this year. The 2013 third-rounder stands at 6'7 and has delivered strong results this year, with a 2.35 ERA over 111 minor league frames and 7.2 K/9 against 2.7 BB/9. But those figures — particularly the peripherals — have benefitted from the fact that 76 of those innings came at the Class A level, as Meisner has not maintained them since his promotion.
Oakland has added yet another young piece as it continues to part with veteran assets. The Scott Kazmir trade also returned somewhat lower-level prospects, which could give some indication where GM Billy Beane is headed. Meisner has drawn mixed reviews at times, with Kiley McDaniel of Fangraphs tweeting that he looks like a back-end starter at best given his difficulty repeating a delivery and mediocre secondary offerings. But ESPN.com's Keith Law recently mentioned Meisner as a strong sleeper prospect (Insider link).
Photo courtesy of USA Today Sports Images.