DraftKings is going big to kick off the NFL season with a $10MM fantasy contest. The winner is going to take home an unbelievable $2MM prize! It's $20 to enter, and the top 125,700 scores are guaranteed to win money.
This contest goes live on Sunday, September 13th at 1:00pm EST. Make sure you head to DraftKings to enter and pick your lineup using $50K in salary cap space to choose eight players and one defense. Here's my preliminary lineup: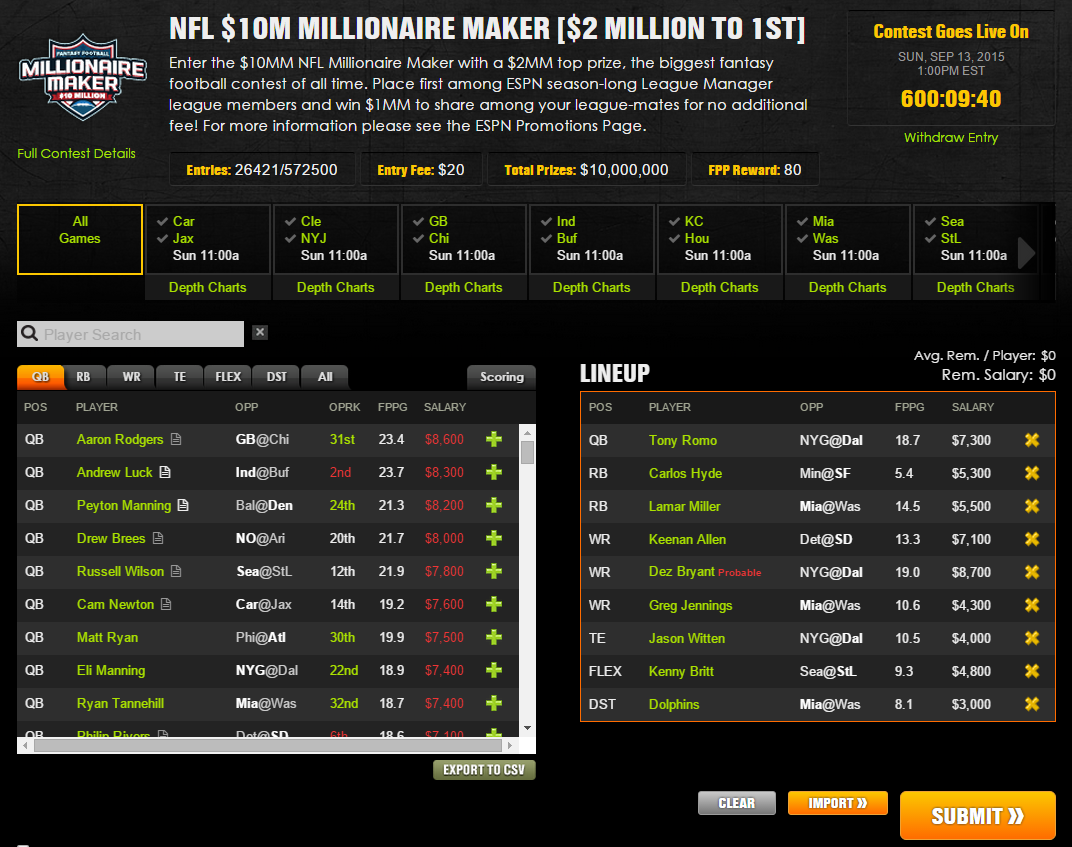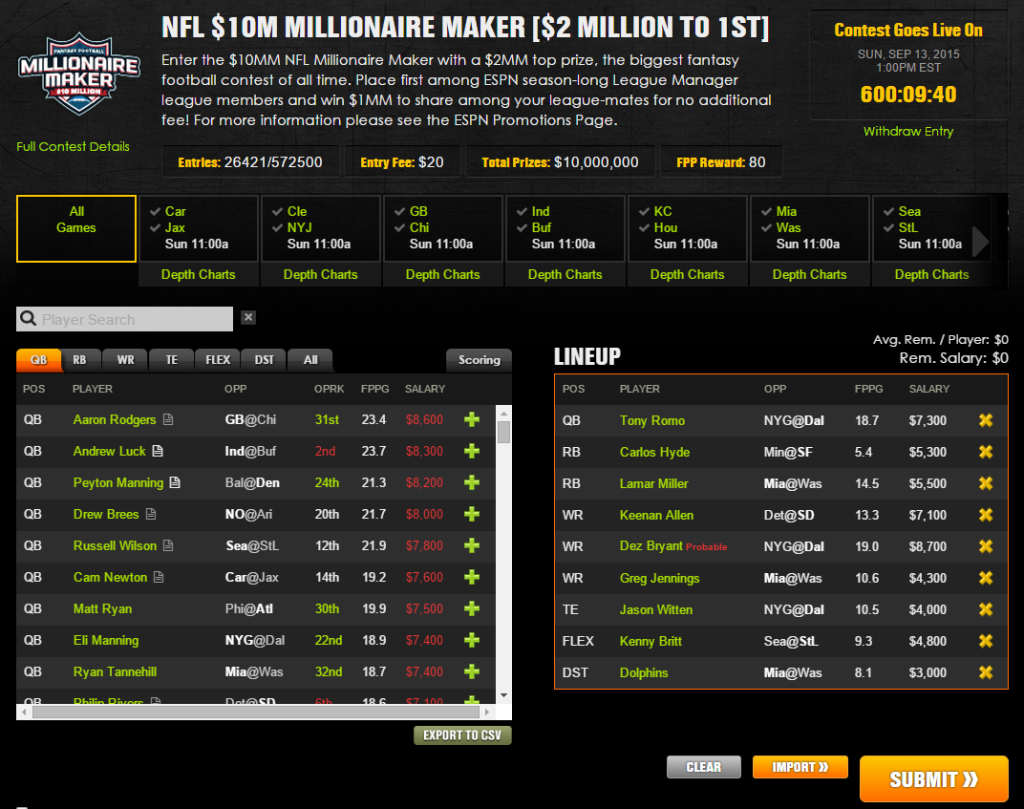 Join the action at DraftKings right now!
This is a sponsored post from DraftKings.