A year ago, Marcell Ozuna was hitting .255/.312/421 with 16 homers on the season, and a strong finish to the 2014 campaign would boost those numbers to .269/.317/.455. Paired with above-average center field defense, that production made the then-23-year-old Ozuna look like a core piece in a dynamic young Marlins outfield that could be controlled for the next five seasons.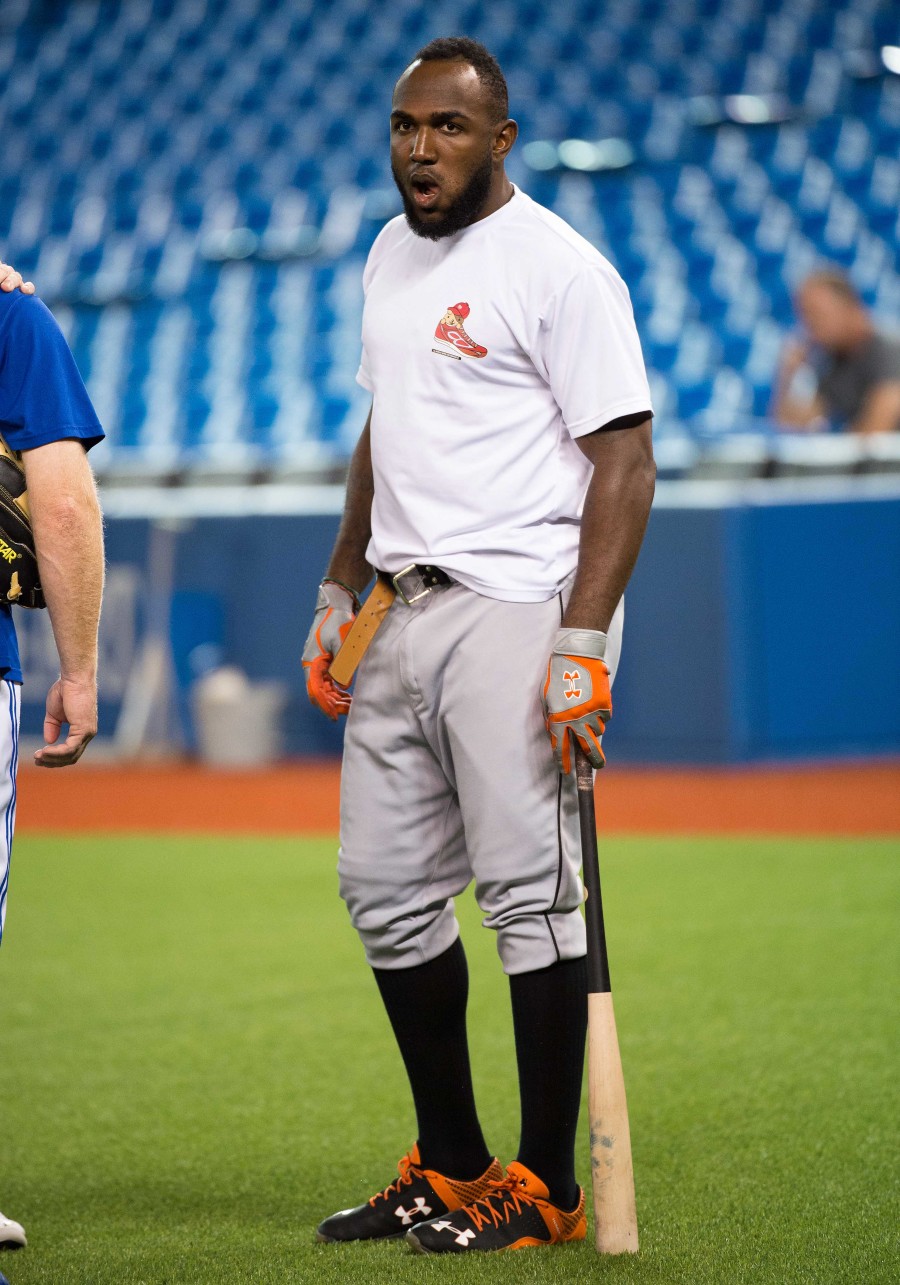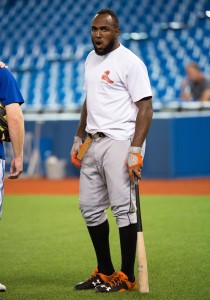 The 2015 season, though, hasn't been kind to Ozuna. Through his first 79 contests this season, Ozuna batted .249/.301/.337, including a staggering 1-for-36 slump that saw him strike out 14 times in 37 plate appearances. At that point, the Marlins felt it best for Ozuna to collect himself in the minors and sent him to Triple-A.
Ozuna was excellent in his minor league stint — .317/.379/.558, five homers in 21 games — but he didn't sound overly thrilled with the fairly lengthy nature of his stay. Ozuna recently returned from that 33-day stint at Triple-A and likened his demotion to a jail sentence. Previously, agent Scott Boras had accused the Marlins of holding Ozuna down in the minor leagues in order to limit his service time and prevent him from reaching arbitration. Additionally, Barry Jackson of the Miami Herald reported early in the year that there was some frustration over a dip in Ozuna's speed, leading some in the organization to question his conditioning.
Ozuna's name crept up in trade rumors prior to the non-waiver deadline, with the Indians surfacing as one team with particular interest. And, just yesterday, Jackson reported that "at least one prominent Marlins person" is open to dangling Ozuna in trades this winter, though there are others in the front office who are more inclined to hang onto him.
Trading Ozuna would be selling low on a player that could certainly blossom into a premium talent, but that same upside would probably be enough to net the Marlins an enticing return. The Marlins are expected to seek two starting pitchers this winter, and for a team with a limited budget, using Ozuna as a trade chip could help to add a cost-controlled young arm to a rotation that will be fronted by a (hopefully) healthy Jose Fernandez.
Because he spent 33 days in the minor leagues this season, Ozuna will accrue 150 days of Major League service time, placing him at two years, 131 days of service. The early projection for Super Two eligibility this season was two years, 140 days, making it easy to see why Boras was upset with the demotion (though questioning the motives for the demotion and the length of stay in the minors would carry more weight if Ozuna hadn't been playing so poorly prior to being sent down). Ozuna has a chance to be arbitration eligible this winter but could very well fall just shy, meaning any team that acquires him could get one season near the league minimum plus three arbitration years before Ozuna qualifies for free agency after the 2019 season.
The upside of those four years is significant; Ozuna was worth roughly four wins above replacement last season as a 23-year-old, and there hasn't been an enormous change in his approach this season with the exception of a dip in power. Ozuna's strikeout rate has actually improved, and his line-drive rate has increased while his walk rate has remained a steady, if unspectacular 6.4 percent. The loss of power is a concern, but if a team feels the decline to be mechanical in nature or feels that its hitting instructors can restore the lost pop, Ozuna could be a well above-average player for a team for at least the next four seasons.
Miami could conceivably trade him to address part of its need in the rotation and either continue using Christian Yelich in center field (perhaps with Derek Dietrich manning left field) or seek a different center field acquisition. The Indians still make sense as a team to revisit talks, while the Mariners, Giants, Brewers and Padres are just a few clubs that could have a need for a long-term center field option this winter (speculatively speaking, of course).
Photo courtesy of USA Today Sports Images.