The Yankees and Twins have announced a two-player deal involving important young players. New York will add center fielder Aaron Hicks in the swap, while Minnesota receives catcher John Ryan Murphy.
It's somewhat surprising to hear that Minnesota has parted with Hicks, who finally seemed to turn the corner last year after previously having failed to gain traction in the majors. The 26-year-old is an exceptional defender who faced some questions with the bat. But he ended the 2015 campaign with a .256/.323/.398 batting line and swiped 13 bags on the year. That supported a tally of 1.3 rWAR and 1.5 fWAR over 97 MLB games.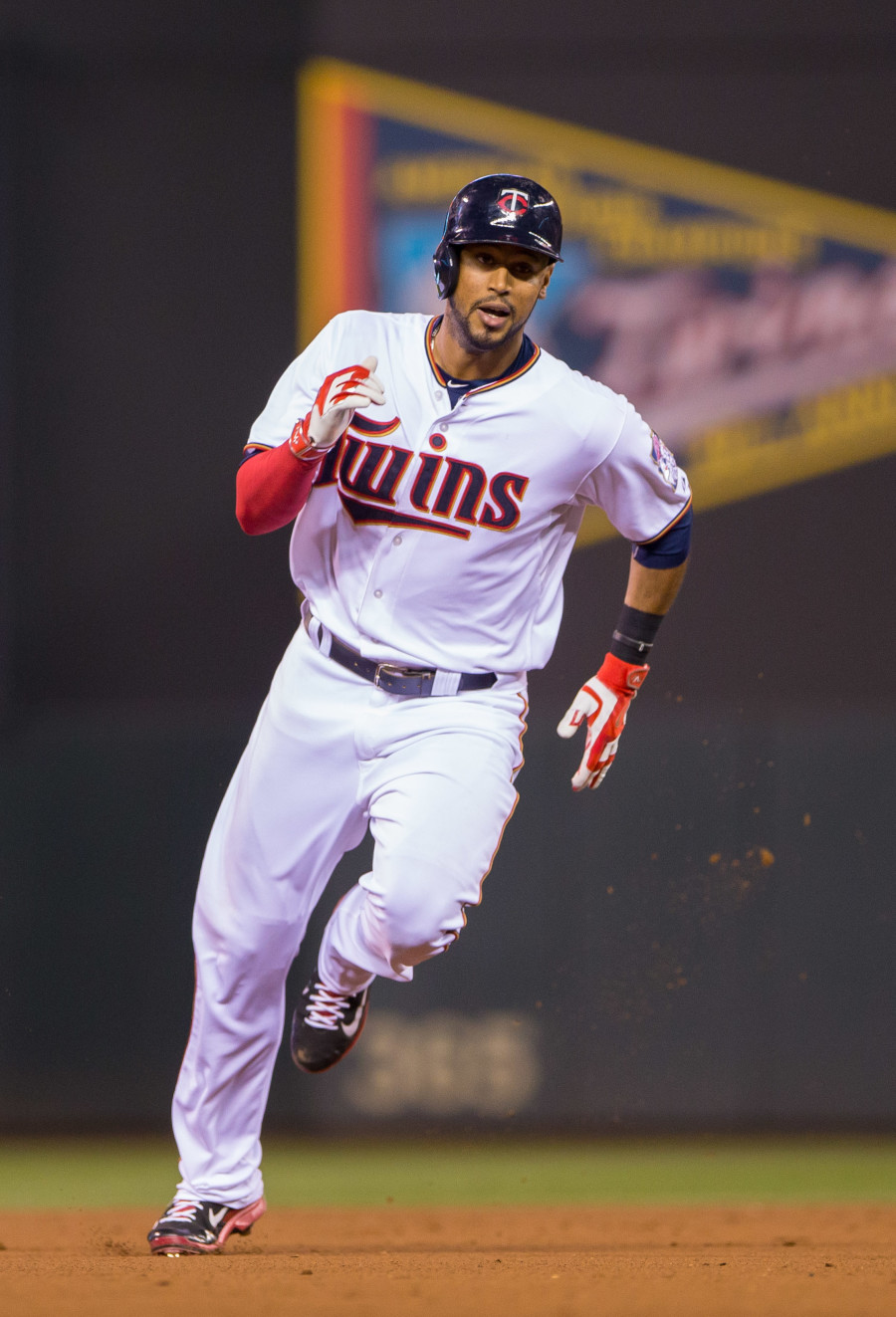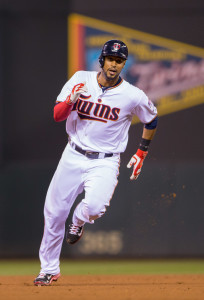 But the Twins organization obviously has plenty of outfield talent coming, including top prospect Byron Buxton and the well-regarded Max Kepler. Eddie Rosario is another option, as are Oswaldo Arcia and Danny Santana, and the club appears increasingly interested in utilizing young slugger Miguel Sano in left.
The real motivation for the deal, from the Minnesota side, was the team's reported interest in finding an upgrade behind the plate, where Kurt Suzuki had struggled. Murphy will obviously represent a long-term piece in that area, as he comes with five more years of control (two of which will be at a league minimum salary), though whether or not he'll rate as a solid, full-time regular remains to be seen. Certainly, he figures to be given plenty of opportunity after the team made a significant investment to acquire him.
Murphy, 24, has seen at least some MLB action in each of the last three years, but saw his most extensive time last year. Over 172 big league plate appearances, Murphy slashed .277/.327/.406 — approximately league average overall and rather useful for a catcher. He's never done a ton of damage with the bat in the minors, and tends to be described more as an average future player than a budding star. But Minnesota was looking for reasonably-priced, solid production in this deal, and Murphy could well deliver that.
The addition of Hicks is rather interesting for an organization that had been rumored to be weighing a swap of left fielder Brett Gardner. Hicks is a switch-hitter who is better from the right side and is capable of playing center, making him a useful piece even if Gardner is retained. (He could spell Gardner in left, Jacoby Ellsbury in center, and the aging Carlos Beltran in right.) But with the left-handed-hitting Dustin Ackley also a corner outfield possibility, Gardner certainly is much more expendable.
But New York will hope that Hicks can ultimately reach his ceiling as a quality, regular center fielder. GM Brian Cashman expressed just that sentiment , saying that the organization views Hicks as a future regular, as Joel Sherman of the New York Post reports (Twitter link). While he was much better against left-handed pitching last year, Hicks did post a reasonable .235/.302/.359 slash when facing opposing righties.
If he can continue to mash lefties and manage even a palatable batting line from the southpaw side of the dish, Hicks probably has enough defensive and baserunning value to play every day. He'll surely hope to play his way into just such a role over the four years of control he'll bring to the Yankees.
Giving up Murphy probably didn't come easily, as he was a well-regarded piece of the system for quite some time. But he was blocked by Brian McCann. The same fate befell Francisco Cervelli last year. GM Brian Cashman and co. obviously felt that Murphy had more value as a trade piece than with the club. The Yankees believe that young backstop Gary Sanchez can step in at the major league level behind McCann, GM said, as Mark Feinsand of the New York Daily News tweets. And Austin Romine also represents an option.
Photo courtesy of USA Today Sports Images.