3:00pm: The Nationals issued a statement with regards to Zimmerman's involvement in the documentary:
"Ryan Zimmerman has been an integral member of the Washington Nationals family for the past 11 years.  During that time, he has been the model for all that we ask our players to be – contributing to his team, to his community, and to the game of baseball.
We do not find Al Jazeera's report – which has already been recanted by their source – to be credible.  
Ryan has unequivocally stated that these allegations are false.  The Lerner family and our organization fully support him.  We are confident Major League's Baseball's investigation will show that the allegations levied in the report are unfounded.  
We fully cooperate with MLB, and refer all questions to them at this time." 
Major League Baseball also issued a statement (via Twitter links from Jon Morosi of FOX Sports)
"[MLB] was not made aware of the allegations until yesterday and was provided no information other than what has been reported," the statement read, adding that the league intends to "conduct a thorough investigation."
10:30am: Ryan Howard, Ryan Zimmerman and Taylor Teagarden are among the athletes named as allegedly having received banned PEDs in an undercover news documentary from Al Jazeera television (YouTube link).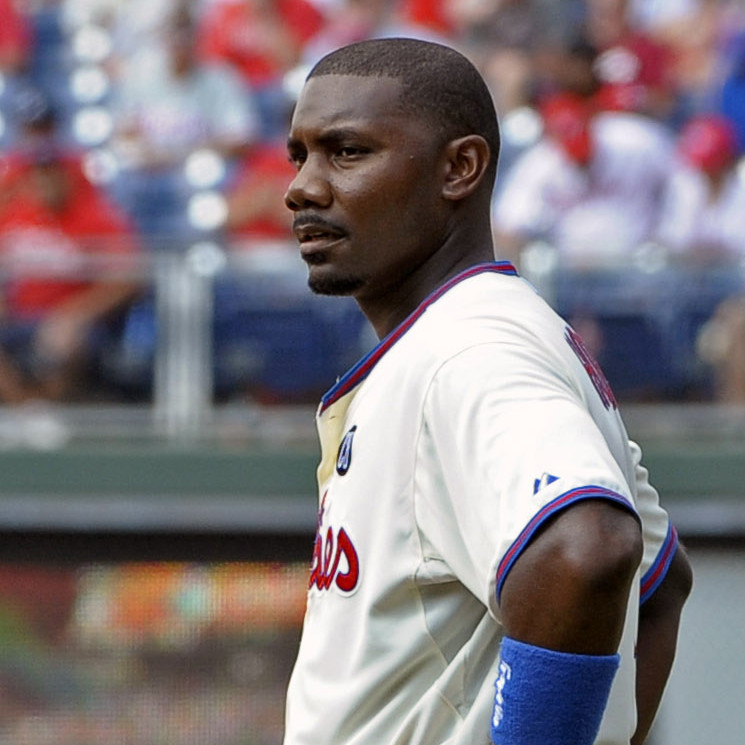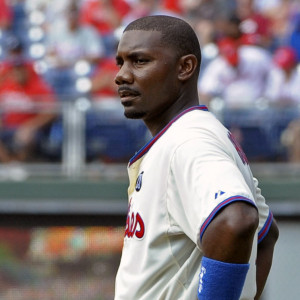 Al Jazeera conducted a month long investigative report on PEDs in global sports, sending British hurdler Liam Collins undercover.  The PED claims come from Collins' undercover conversations with a former pharmacy intern named Charlie Sly, who says that he previously worked at an Indiana-based anti-aging clinic called the Guyer Institute.  Sly told Collins that he sold Howard and Zimmerman a hormone supplement known as Delta-2, which is both specifically designated to evade drug tests and included on Major League Baseball's list of banned substances.  Teagarden, meanwhile, is shown in an undercover video discussing how he took PEDs in the previous season.
MLBTR has a statement from William Burck of Quinn Emanuel, the attorney for both Howard and Zimmerman:
"It's inexcusable and irresponsible that Al Jazeera would provide a platform and broadcast outright lies about Mr. Howard and Mr. Zimmerman. The extraordinarily reckless claims made against our clients in this report are completely false and rely on a source who has already recanted his claims.  We will go to court to hold Al Jazeera and other responsible parties accountable for smearing our clients' good names."
In one of his conversations with Al Jazeera's undercover athlete, Sly went into some detail about the drug regimen that he has laid out for Howard.  Sly specifically claims that Howard has taken Delta-2 ("D2") and says that Howard felt that he had "more explosiveness" as a result.
"He is somebody that you cannot overwhelm with stuff," Sly told Collins.  "You just make sure you have like everything in bags.  He knows to take stuff twice a day.  Usually I just have him like teach it back to me."
Sly also opened up about his working relationship with Zimmerman, a player whom Sly claims to have known for "probably six years."  "I worked with him in the offseason.  That's how I get him to change some stuff," Sly said.  Sly went on to answer in the affirmative when asked if Zimmerman has used D2 and also indicated that he has noticed an increase in power as a result.
Teagarden, meanwhile, actually crosses paths with Collins while the two are waiting in the lobby of Sly's apartment building.  When the three men are in Sly's apartment, Teagarden gets rather specific about his use of Delta-2.
"I used it last year, I was very..I was scared to be honest with you," Teagarden said.  "I took it for like two weeks and I had a test four weeks after my last administration of it.  Nothing happened…And I was also taking peptides too but they were all urine tests, no blood tests…Once a year, maybe twice at most."
Howard and Zimmerman denied using the drug when asked to comment by Al-Jazeera, and several NFL players named in the report (including such notables as Peyton Manning, James Harrison and Mike Neal) also denied using PEDs, as highlighted by our sister NFL site, Pro Football Rumors.  Sly himself told Al-Jazeera that his prior statements (or, at least, the characterization of them) were "absolutely false and incorrect."  Sly added that the recordings were made "without [his] knowledge or consent."  In comments made to ESPN, Sly says he was a student intern at the Guyer Institute in 2013, rather than 2011 as alleged by Al Jazeera.  Sly told ESPN he was "trying to pull one over on Collins to see if he had any idea of what he was talking about," dropping names of athletes who were not actually clients.
None of the three baseball players have ever been suspended for PED use or failed any known drug tests.  It is yet unknown how MLB or the NFL may respond to this documentary, if at all, though if the allegations are proven, Howard, Zimmerman and Teagarden would presumably be subject to the 80-game suspension given to the first-time offenders of MLB's drug policy.
Tim Dierkes and Zach Links contributed to this post.  Travis Waldron and Ryan Grim of the Huffington Post first detailed some of the documentary's major news points after watching an advance copy.  Photo courtesy of USA Today Sports Images.