DEC. 17: Andrew Baggarly of the San Jose Mercury News reports that Cueto doesn't receive a no-trade clause but will pick up a $500K bonus if he's moved to another team (links to Twitter). Baggarly adds that the seventh-year option is for $22MM and comes with a $5MM buyout. Additionally, he notes, Cueto still gets the $5MM buyout if he opts out of the deal after the 2017 season.
Jon Heyman of CBS Sports has the contract's entire breakdown (Twitter link). Cueto receives a $5MM signing bonus and a $15MM salary in 2016. He'll then be paid $21MM annually from 2017-21. Heyman also notes that the option buyout will be given to Cueto in the form of a bonus, should he opt out of his deal, thereby giving him a guarantee of $46MM over the first two years of the deal and, effectively, a four-year, $84MM player option.
DEC. 16: The Giants have officially announced the deal.
DEC. 14:, 3:37pm: The Giants have made their second significant rotation splash of the offseason, announcing on Monday that they've agreed to a six-year contract with right-hander Johnny Cueto, pending a physical. The Bryce Dixon client will reportedly receive a $130MM guarantee and an opt-out clause after two seasons. The contract is said to pay Cueto $46MM prior to the opt-out and also contains a club option for a seventh season, should Cueto elect not to opt out.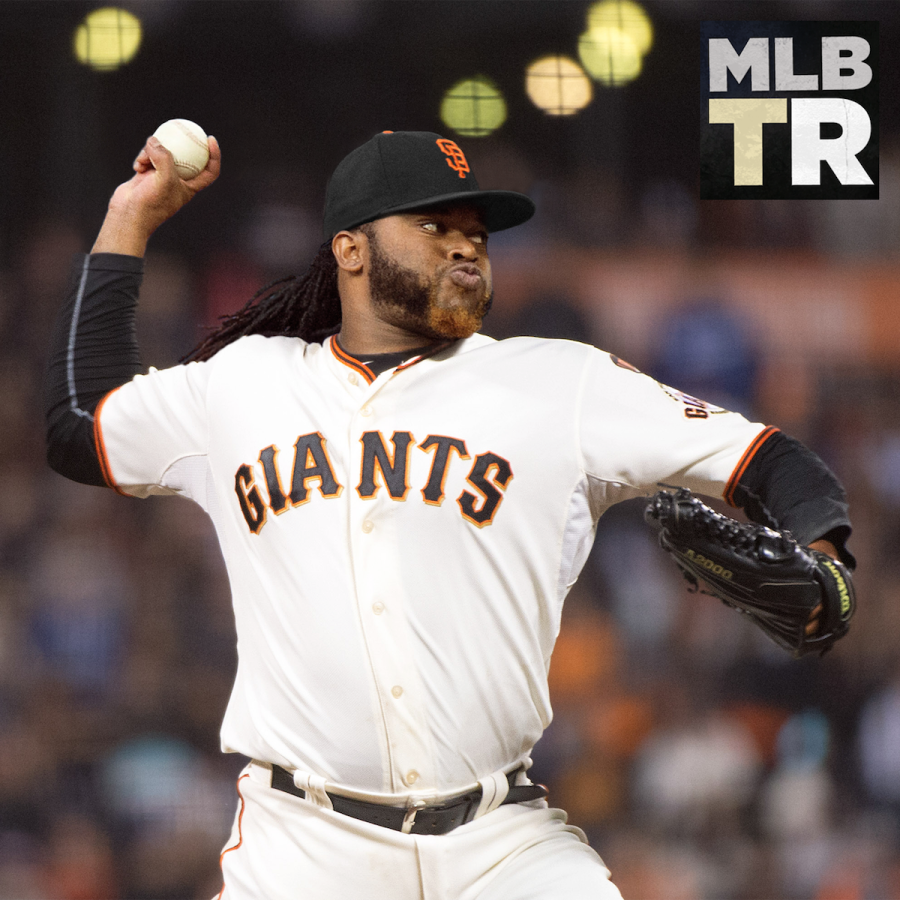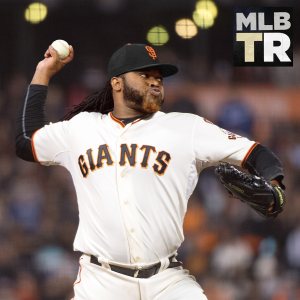 With this new contract, Cueto will have the ability to hit the free-agent market again in advance of his age-32 season. As we saw with Zack Greinke this winter, that timing can be highly beneficial to a pitcher. Cueto would have to forfeit a guaranteed $84MM over a four-year term in order to exercise that out clause. While that's a notable sum, it's certainly not difficult to see him having a case for more if he pitches up to his previous standards across the first two seasons of the deal.
Cueto, who turns 30 in February, split the 2015 season between the Reds (with whom he had spent his entire career) and Royals, working to a 3.44 ERA with 7.5 K/9, 2.0 BB/9 and a 42.5 percent ground-ball rate. Those numbers are down, by his standards — the result of some late struggles with the Royals that saw Cueto log a 6.49 ERA over his final 51 1/3 regular-season innings in Kansas City. While health wasn't said to be an issue for Cueto, he did miss a start with a minor elbow issue earlier in the summer, though the Royals still felt comfortable trading three prospects — left-handers Brandon Finnegan, John Lamb and Cody Reed — for him, and Cueto was brilliant for his first three starts in Royal Blue.
It's not certain what the cause for Cueto's troubles in Kansas City were, though some issues with the placement of catcher Salvador Perez's target and the adjustment to the American League were oft-cited suggestions for his diminished results. Cueto was inconsistent in the playoffs but hurled a pair of utterly dominant gems (in addition to a pair of shakier outings), capping off his 2015 season and his brief Royals career with a one-run, complete-game masterpiece against the Mets in Game Two of the World Series. The pair of excellent postseason outings likely quelled some of the concerns over Cueto's health, and this contract, plus his reported $120MM offer from Arizona, indicate that some clubs haven't been overly scared by his elbow.
Cueto will join fellow offseason signee Jeff Samardzija in slotting behind ace Madison Bumgarner atop a new-look Giants rotation. They'll be joined by right-handers Jake Peavy and Matt Cain, with 2015 rookie Chris Heston presumably serving as a valuable swingman — taking over the role formerly held by the non-tendered Yusmeiro Petit.
The $130MM guarantee and $21.7MM annual value are a steep price, to be sure, but a healthy Cueto has proven to be worthy of that type of commitment when at his best. From 2011-15, Cueto worked to a 2.71 ERA with 7.5 K/9 against 2.3 BB/9 despite pitching his home games at one of MLB's most hitter-friendly environments: Cincinnati's Great American Ball Park. In that time, the lone pitcher to throw at least 800 MLB innings and post a better ERA than Cueto's mark of 2.71 was Dodgers ace and new division rival Clayton Kershaw. One can imagine, then, that moving from GABP to the extremely pitcher-friendly AT&T Park in San Francisco, would stand to benefit Cueto's already impressive numbers. (Of course, one could've made the same argument about the spacious Kauffman Stadium in Kansas City, although Cueto moved to a new league in that scenario.)
From a payroll perspective, the Giants already have about $130MM committed to 12 players, plus a sizable raise coming for first baseman Brandon Belt, who MLBTR projects to earn $6.2MM next season. As such, Cueto's new deal will push the club's payroll commitment to around $153MM before factoring in Belt's new contract. That's a sizable sum and is within striking distance of last year's $173MM Opening Day mark. However, San Francisco will see Peavy, Angel Pagan, Gregor Blanco, Sergio Romo and Javier Lopez all come off the books following the 2016 campaign, so there's plenty of long-term flexibility to accommodate a sizable yearly salary for Cueto.
Ken Rosenthal of FOX Sports first reported that the Giants were making a big push for Cueto. ESPN's Buster Olney reported that the two sides had reached an agreement (via Twitter). Jon Heyman of CBS Sports reported the term (Twitter link). ESPN's Jerry Crasnick reported the guarantee (Twitter link). Henry Schulman of the San Francisco Chronicle reported that the club had confirmed the deal, adding details on the opt-out and club option (links to Twitter). Heyman tweeted that Cueto would get $46MM prior to the opt-out.
Photo courtesy of USA Today Sports Images.