After spending much of the offseason searching for a rotation upgrade, the Cardinals on Tuesday added a much-needed arm to the equation, announcing the signing of right-hander Mike Leake to a five-year deal. Leake, a client of the Beverly Hills Sports Council, will reportedly take home a guarantee of $80MM. His contract also includes a mutual option that can escalate the deal to $93MM and a full no-trade clause. Via CBS Sports' Jon Heyman (on Twitter), Leake's contract has a somewhat unusual sloped structure — he will receive $12MM in 2016, $15MM in 2017, $17MM in 2018, $16MM in 2019, $15MM in 2020, then an $18MM option or a $5MM buyout in 2021.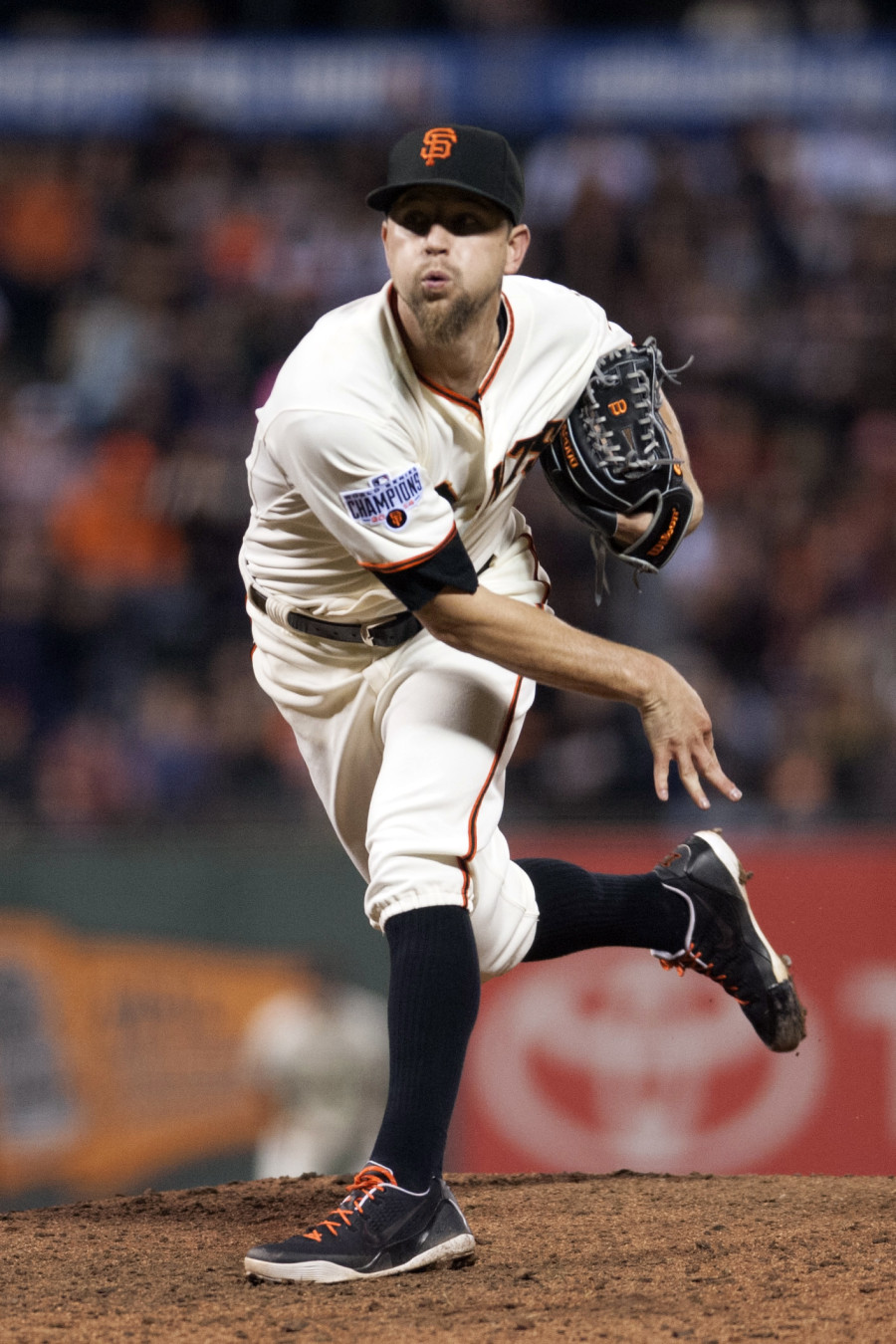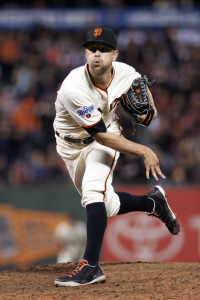 Having lost right-hander John Lackey to free agency — specifically, to the division-rival Cubs — and right-hander Lance Lynn to Tommy John surgery, St. Louis' need for starting pitching was clear.  The Cardinals began their search with a high-profile pursuit of David Price and even made the second-best offer to ace left-hander.  But, while their seven-year offer edged out the rival Cubs, it was still worth $30MM less than that of the Red Sox.
Over the last few weeks, the Cardinals have continued to scan the market, though they were known to be averse to signing any player who had rejected the qualifying offer.  Quality pitchers like Yovani Gallardo, Ian Kennedy, and Wei-Yin Chen are still available as of this writing, but the Cardinals were not terribly interested in sacrificing a draft pick in order to sign any of them.  The Cardinals were also keeping an eye on Scott Kazmir, but he almost certainly will not be signing in St. Louis now.
In 2015, for the second consecutive year, Leake posted a 3.70 ERA, marking three straight seasons with a sub-3.75 ERA and at least 190 innings.  All but two months of those three years came while pitching his home games at an extremely hitter-friendly home venue: Cincinnati's Great American Ball Park.  Leake was able to thrive in large part due to his excellent control (2.3 BB/9 for his career) and his strong ground-ball rate.  Leake's 50.2 percent career mark in that regard is impressive, and it's ticked upwards over the past two seasons, now siting closer to 53 percent.  And, though he has just one season of 200-plus innings, Leake has been virtually injury free throughout his career.
However, in an age where velocity and strikeouts are being emphasized more than ever, Leake doesn't bring either to the table. His career-best K/9 rate is 2014's 6.9, and he averaged just 5.6 K/9 in 2015. Leake has added some life to his fastball each year, but this season's 90.9 mph average still rated below the 91.7 mph league average for starting pitchers.
Leake has owned right-handed hitters over the past two seasons, but he's had less success against lefties, and that's been a trend throughout his career. He's yielded a .274/.324/.444 batting line to lefties throughout his big league tenure. Some of that should be taken with a grain of salt, as those numbers aren't park-adjusted, but that's still the rough equivalent of Evan Longoria's 2015 batting line — hardly an ideal result.
Nevertheless, Leake's addition to the rotation will give the Cardinals stability that they previously lacked. While young arms such as Michael Wacha, Carlos Martinez and Marco Gonzales each possess undeniable upside — Martinez and Wacha have displayed much of that potential in the Majors already — each comes with some injury concerns.  Another highly talented arm, Jaime Garcia, has proven to be injury prone. While the Cardinals exercised his $11.5MM club option for the 2016 season earlier this winter, the team still can't rely on him for 200-plus innings.  In Leake, the Cardinals will solidify one of the middle spots in their rotation by adding a pitcher that has proven to be a consistent source of 30-plus starts and 190-plus innings each season.
As an added means of value, Leake was a noted two-way player in college, and his experience as an infielder makes him a solid defender on the mound and an above-average bat, relative to his mound peers.  In 411 career plate appearances, Leake is a .212/.235/.310 hitter.  Those numbers are unsightly when compared to the rest of the league but dwarf the 2015 league-average batting line for pitchers: .131/.158/.168.  Because Leake was traded from the Reds to the Giants midway through the 2015 season, he won't cost the Cardinals a draft pick.  St. Louis will preserve its first-rounder and, in fact, have three picks in the top 40 or so selections next year thanks to the picks acquired as compensation for losing Lackey and Jason Heyward to the Cubs.
Depending on the yearly breakdown, Leake's contract — which is an exact match with MLBTR's predictions on our Top 50 free agent list and Leake's free agent profile — should bring the Cardinals' Opening Day payroll to about $122MM, which would match last year's Opening Day mark.  The Cardinals are well-positioned to add a long-term commitment to the ledger, as the team has just three players — Adam Wainwright, Matt Carpenter and Jedd Gyorko — under guaranteed contracts beyond the 2017 season.
Ken Rosenthal of FOX Sports first reported the agreement and the financial details (links to Twitter).
Photo courtesy of USA Today Sports Images.