The first domino has fallen in the Reds' offseason rebuild, as Cincinnati has announced the trade of All-Star third baseman Todd Frazier to the White Sox in a three-team deal that also includes the Dodgers. Cincinnati will receive three prospects — infielders Jose Peraza and Brandon Dixon and outfielder Scott Schebler — from the Dodgers, who, in turn, will receive prospects Frankie Montas, Micah Johnson and Trayce Thompson from the White Sox.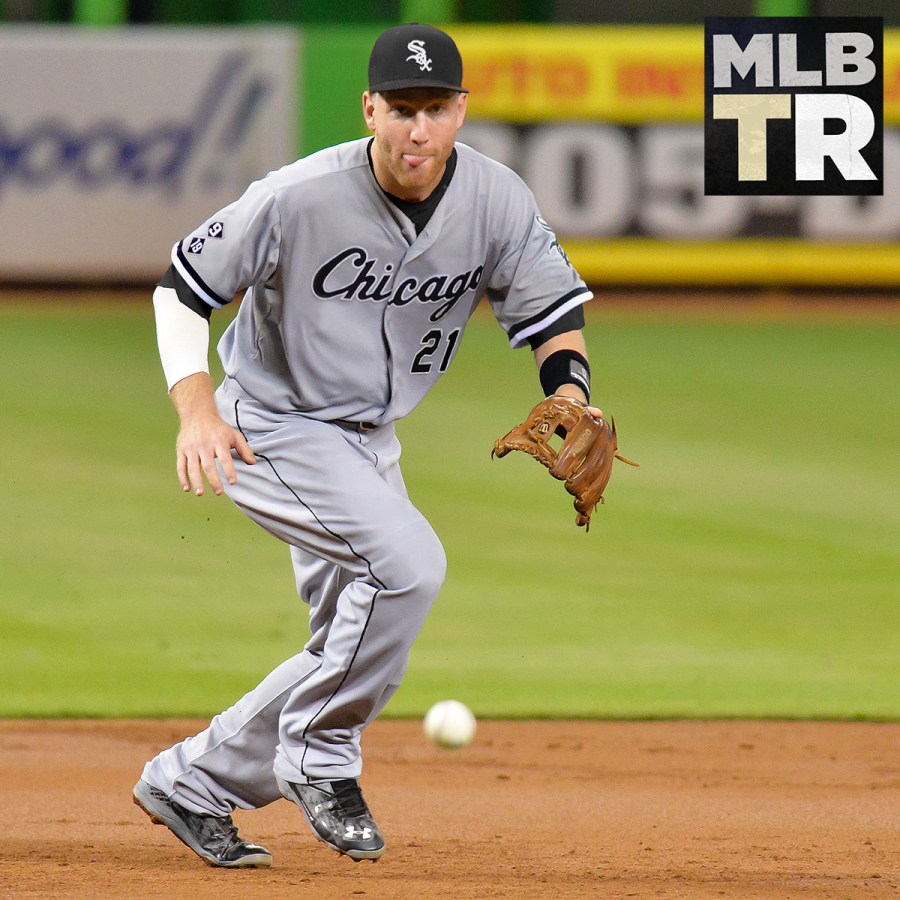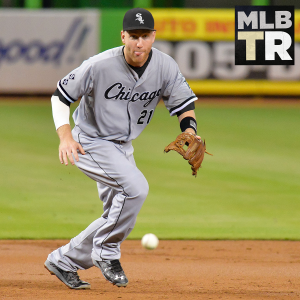 The acquisition of Frazier will give the White Sox a drastically altered infield composition, as he'll now take over at third base with fellow trade acquisition Brett Lawrie moving over to second base. Frazier, who turns 30 in February, adds a power bat to the middle of Chicago's lineup to complement fellow right-handed slugger Jose Abreu and also gives Chicago a well above-average defender at the hot corner. The reigning Home Run Derby champion, Frazier has batted a combined .264/.322/.479 with 64 home runs over the past two seasons with the Reds. He's set to earn $7.5MM in 2016 and can be controlled via the arbitration process for the 2017 season, after which he will be eligible for free agency.
Frazier's trade value probably would have been higher were it not for a dismal second half. Some will speculate that his Home Run Derby success altered his swing following the All-Star Game, but whatever the reason, Frazier's .220/.274/.390 second half paled in comparison to his monstrous .278/.333/.550 first half.
With Frazier on board, the Sox can shift their focus to shortstop, unless the plan is to enter the season with the largely untested Tyler Saladino in that role. Assuming an outside addition at the shortstop position, Saladino could slide into a utility role and back up at three different positions around the revamped infield.
For the Reds, the centerpiece of the deal is Peraza — a fleet-footed, Major League ready infielder whom they can control for the next six seasons. Peraza has long rated as one of the Braves' better prospects but was flipped to the Dodgers in the 13-player summer blockbuster that also included the Marlins. Peraza's stay with the Dodgers will be brief, but he should be in line for fairly regular at-bats immediately in Cincinnati — especially if the Reds ultimately trade Brandon Phillips as well.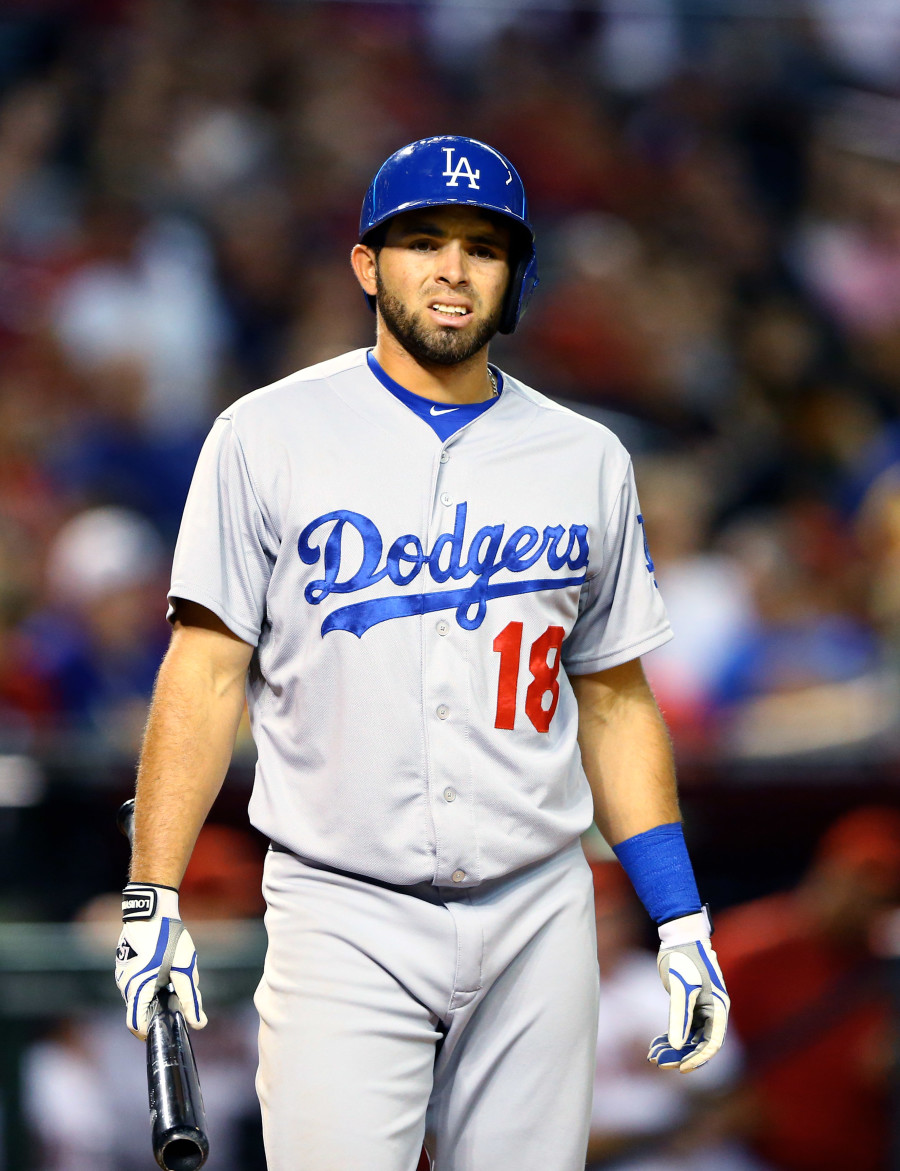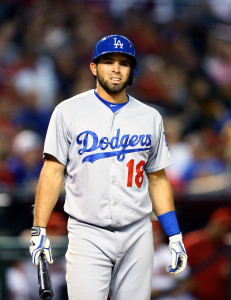 Peraza, 22 in April, made his big league debut in 2015, collecting four hits in 22 September at-bats for Los Angeles. He batted a combined .293/.316/.378 with 33 steals between his two Triple-A affiliates last season and has a pair of 60-steal seasons under his belt in the minor leagues. His youth is one of the keys to the deal, as Peraza reached the Majors at the same age we see many top prospects selected out of college in the draft. He's three years younger than Johnson or Thompson, and the Reds are clearly banking on continued development and improved production as he catches up to his competition in terms of physical maturity. Peraza entered the 2015 campaign universally ranked as a Top 100 prospect — MLB.com had him 38th overall — and he figures to do so again in 2016, as Baseball America's Ben Badler tweets.
BA recently ranked Peraza as the Dodgers' No. 4 prospect, trailing only Corey Seager, Julio Urias and Jose De Leon. In Badler's scouting report, he praised Peraza's bat-to-ball skills and speed, noting that he could hit for average and swipe 30-plus bases in a regular role. BA's camp is split on Peraza, it would seem, as John Manuel tweets that Peraza needs to play shortstop to have value as a regular, while J.J. Cooper opines that Peraza should be a solid regular, albeit not a star. Peraza ranks fourth on MLB.com's list of Dodgers prospects as well and, in fact, ranks 24th on their current Top 100 list. He's seen time at shortstop, second base and in center field in his career thus far, and second base would seem the most obvious path to at-bats for him in the event of a Phillips swap. He'll give Cincinnati another versatile piece that can conceivably handle multiple positions, joining Eugenio Suarez in that capacity.
Like Peraza, Schebler can conceivably step right onto the Reds' roster. He, too, made his big league debut in 2015, albeit receiving just 40 plate appearances. Schebler unquestionably struggled at the Triple-A level, as his .241/.322/.410 batting line (in the hitter-friendly Pacific Coast League, no less) was a marked departure from the .280/.365/.556 line he posted as a 23-year-old in Double-A. However, he'll play all of next season at 25 years of age and has a history of hitting for power in the minors, as evidenced by the combined 55 homers he launched from 2013-14.
Schebler ranked 13th on MLB.com's Dodgers Top 30 and 14th on the same list from BA. MLB.com notes that he's best-suited for corner outfield work — an area of need in Cincinnati — and is a solid baserunner but not a big base-stealer. Some scouts, they add, are hesitant with Schebler because he relies more on raw strength than bat speed to produce his power. BA has previously pegged him as a possible regular in left field, and former Fangraphs scribe Kiley McDaniel noted heading into the 2015 season that Schebler "fits the bill as an under-the-radar performer who could surprise." However, I'd imagine that his 2015 struggles have clouded that likelihood to some extent.
The 23-year-old Dixon didn't rank among Los Angeles' Top 30 prospects in the estimation of BA or MLB.com. He was selected in the third round of the 2015 draft and raked in 45 games at Class-A Advanced this past season before struggling after a promotion to Double-A. He's played second base, third base and the outfield in his young career and posted a cumulative batting line of .263/.303/.443 with 19 homers this past season between his two levels. Dixon also turned in a nice showing in the Arizona Fall League, batting .295/.318/.508 with three homers in 16 games, and he performed well last winter while playing in the Australian Baseball League.
The Dodgers, meanwhile, pick up a number of prospects with plus tools but uncertain overall packages. Montas, 23 in March, can reach 100 mph with his fastball and has been developed as a starting pitcher, but many scouts still see him as a reliever due to a lack of control. MLB.com currently ranks him as the game's No. 54 prospect, noting that if everything clicks he's a potential No. 2 starter, but he could end up as a high-leverage reliever instead due to the aforementioned control issues. BA recently ranked him as the No. 17 prospect in the Double-A Southern League, with Matt Eddy writing that despite holding his velocity deep into starts, troubles with repeating his delivery and lack of strong secondary offerings could lead to relief work.
Thompson, 25 next March, ranked 14th on MLB.com's list of top White Sox prospects. Known for his excellent athleticism — he's the brother of NBA superstar Klay Thompson and the son of former NBA player Mychal Thompson — Trayce debuted in 2015 and batted .295/.363/.533 with five homers in 44 games. He hasn't shown that type of power in the minor leagues, but some have questioned how much he'll hit in the Majors and projected that he could become a fourth outfielder. Even if that's the ultimate case, he fits much better on the Dodgers' current roster than Schebler due to his ability to handle all three outfield positions. The presence of Yasiel Puig, Carl Crawford, Andre Ethier, Joc Pederson, Scott Van Slyke and Enrique Hernandez in L.A. seems to point to Thompson opening next season in the minor leagues, even though he's more or less ready for big league action. (Further trades could clear a path for him in the Majors.)
Johnson, who turns 25 on Friday, has long been considered the potential second baseman of the future in Chicago, but he'll now hope to land that role in Los Angeles. His first taste of Major League action in 2015 didn't go too well, as he batted just .230/.306/.270 in 114 plate appearances. However, Johnson is lauded for his elite speed — he swiped 84 bases in 131 games in 2013 — and delivered a quality .316/.376/.466 batting line in 2015. MLB.com places a 75-grade on his speed (on the 20-80 scale). Johnson, though, has little in the way of power (24 homers in 1761 minor league PAs) and is said to be a shaky defender at second base. He made three errors in 32 starts at second base last season, and in just 280 innings drew ratings of -7 and -3 from Defensive Runs Saved and Ultimate Zone Rating, respectively. He could also be ticketed for Triple-A to begin the 2016 season, with veteran Chase Utley on board to hold down the fort at second base while Johnson develops.
Overall, it's fair to question the return that Cincinnati received in the deal. The trade very clearly hinges on the development of Peraza, whom the Reds reportedly "love" and were on the verge of acquiring in the failed Aroldis Chapman trade, according to Jon Heyman of CBS Sports (Twitter link). The Reds do indeed acquire a pair of players in Peraza and Schebler that are near MLB-ready or presently MLB-ready, but neither seems to possess star-caliber upside. A pair of solid regulars — or even one solid regular, for that matter — will make this a palatable return in the long run, but most seemed to be expecting more impactful prospects in return for a player of Frazier's caliber, especially when considering his reasonable price tag. Perhaps his poor second half tanked some of his trade value, but given the bulk of clubs that were tied to Frazier the general consensus will be that Cincinnati might have been — or at least should have been — able to acquire more in a trade of this magnitude.
Yahoo's Jeff Passan first reported that Montas was going to the Dodgers in a trade. C. Trent Rosecrans of the Cincinnati Enquirer broke the news of a three-team deal including Frazier (on Twitter). Jon Heyman of CBS Sports reported the other prospects in the trade (links to Twitter).
Photos courtesy of USA Today Sports Images.