The White Sox have officially added free agent righty Mat Latos on a one-year, $3MM pact. It's a straight guaranteed deal with no incentives or options.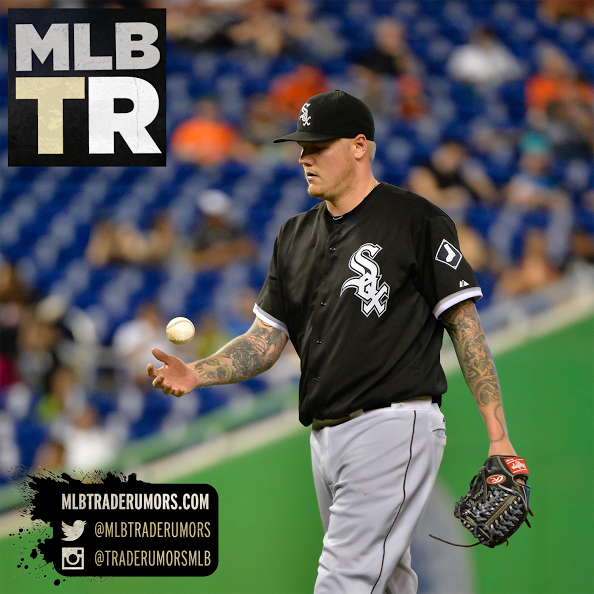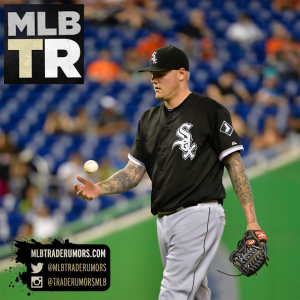 Latos has long appeared to be one of the better bounceback options on this year's market, as he's only just turned 28 and has established a rather lofty ceiling in the majors. The Bledsoe Agency client does come with some health concerns after dealing with elbow issues and tallying just 218 2/3 innings over the past two seasons, but he was largely healthy after an early DL stint in 2015.
Clubs are often willing to give more significant guarantees to such players — Justin Masterson, for instance, got $9.5MM from the Red Sox and Doug Fister just secured $7MM from the Astros. Low-base, high-incentive deals are another popular option; to take but one recent example, Bronson Arroyo received $6MM worth of upside in his deal with the Nationals (if he cracks the major league roster).
In the case of Latos, though, it seems there may have been some hesitation about adding a player who has developed a questionable reputation in prior clubhouses. It doesn't help that he scuffled badly down the stretch with both the Dodgers and Angels, of course, but it remains notable that Latos fell so far shy of expectations — $12MM on a one-year deal, in the estimation of MLBTR's Tim Dierkes — in a market that paid out so much for pitching. It was just last winter that the Marlins gave up a solid young pitching prospect for the rights to employ Latos at what turned out to be a $9.4MM salary.
By taking on some risk, but making only a limited commitment, the White Sox seem to have made a worthy gamble to bolster their rotation. The staff's top three looks quite strong, but as August Fagerstrom of Fangraphs notes, John Danks and Erik Johnson are an underwhelming duo behind that group and there isn't much depth to speak of. Fagerstrom was explaining why a move for Yovani Gallardo might make sense, but that would seem rather unlikely after today's move.
Of course, the addition of Latos represents quite a different proposition than that of a player such as Gallardo, whose main claim to free agent earnings comes from durability and solid innings. But gambling on the still-youthful righty is arguably a better allocation of resources for a club that's already committed to exceed its 2015 Opening Day payroll and still has other areas to improve.
Latos has every incentive to get himself back on track, and the upside is significant. Other than his struggles as a rookie and his troubles last year, the big righty has been a major contributor. In over 900 innings between 2010 and 2014, he logged a 3.27 ERA with 8.2 K/9 against 2.6 BB/9.
Looking more closely at his efforts last year, it's easy to see cause to look past an unsightly 4.95 ERA. All major ERA estimators valued him as a sub-4.00 pitcher, and he not only recovered velocity from 2014, but improved over his early-season results as the year wore on. Latos posed a swinging strike rate (9.9%) that lines up with his earlier years' work. Of course, the finish left much to be desired, but on the whole there's plenty to roll the dice on.
ESPN.com's Jerry Crasnick first reported the signing on Twitter. Dan Hayes of CSN Chicago had the value via Twitter. SB Nation's Chris Cotillo noted (on Twitter) that no incentives or options were included.
Photo courtesy of USA Today Sports Images.