Newly-acquired Yankees reliever Aroldis Chapman has been hit with a thirty-game suspension arising out of an investigation into domestic violence allegations, Billy Witz of the New York Times reports (links to Twitter).
The power lefty will not appeal the decision, which is the first issued by commissioner Rob Manfred under the domestic violence agreement entered into between MLB and the player's association. In a statement, Manfred said that he determined Chapman's behavior on the night in question to be "inappropriate … particularly his use of a firearm and the impact of that behavior on his partner." He also expressed that he is pleased that Chapman chose to take responsibility and forgo an appeal.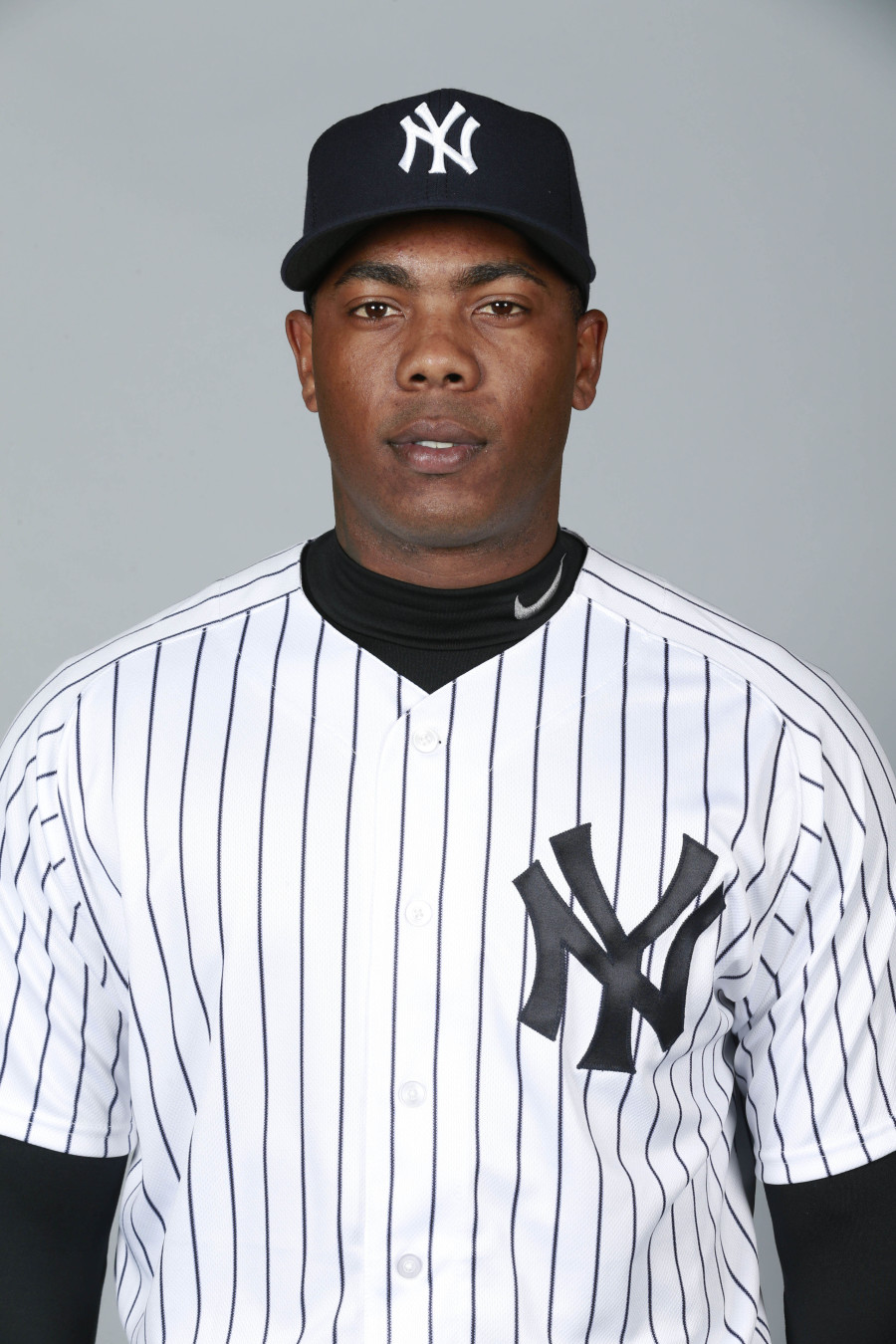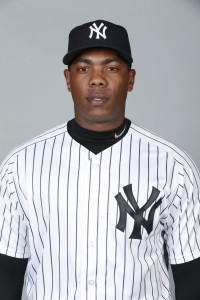 In his own statement, Chapman confirmed that he will not appeal. (Via Ken Rosenthal of FOX Sports, on Facebook.) He continued: "I want to be clear, I did not in any way harm my girlfriend that evening. However, I should have exercised better judgment with respect to certain actions, and for that I am sorry." In deciding against appeal, said Chapman, he sought "to minimize the distractions that an appeal would cause the Yankees, my new teammates and most importantly, my family."
The outcome represents an important marker as Major League Baseball seeks to be proactive in addressing the types of domestic violence incidents that have recently plagued the NFL. Certainly, it sets a notable precedent as the league goes on to consider the case of Rockies shortstop Jose Reyes, who is currently set for trial after allegedly striking his wife. Reyes was recently placed on paid leave while his case is resolved.
For its part, the MLBPA expressed support for Chapman's "decision to forgo his right to an appeal" in a written statement. It noted that the union "and its members do not condone the mistreatment of others by playing or non-playing personnel," but nevertheless "remains committed to protecting and ensuring the rights granted to Players" in the domestic violence policy.
Needless to say, it's been an eventful winter for the Cuban fireballer, who was reportedly ticketed for the Dodgers until the swap was scuttled. Reports later emerged that he had been involved in a dispute with his girlfriend at his residence. He was not arrested at the time, and charges were not brought, but the league pursued an investigation under its new protocol.
Chapman was ultimately shipped from the Reds to the Yankees at a discounted rate. He avoided arbitration for $11.325MM, but he'll lose $1.856MM of that sum over the life of his punishment. The length of the suspension will not, however, be enough to prevent the ace reliever from qualifying for free agency after the coming season. Chapman will be eligible to participate in Spring Training games, per the report. He will, however, be required to submit to ongoing meetings with a treatment board and could be required to submit to counseling and forfeiture of weapons (including firearms).
Photo courtesy of USA Today Sports Images.