After months of trying to add a third dominant reliever to their bullpen, the Yankees on Monday announced the acquisition of left-hander Aroldis Chapman from the Reds in exchange for a quartet of minor leaguers. Third baseman Eric Jagielo will head to Cincinnati, as will second baseman Tony Renda and right-handers Rookie Davis and Caleb Cotham. Chapman will presumably slide into the Yankees' closer role, combining with fellow southpaw Andrew Miller and right-hander Dellin Betances to create perhaps the most formidable bullpen trio in all of Major League Baseball next season.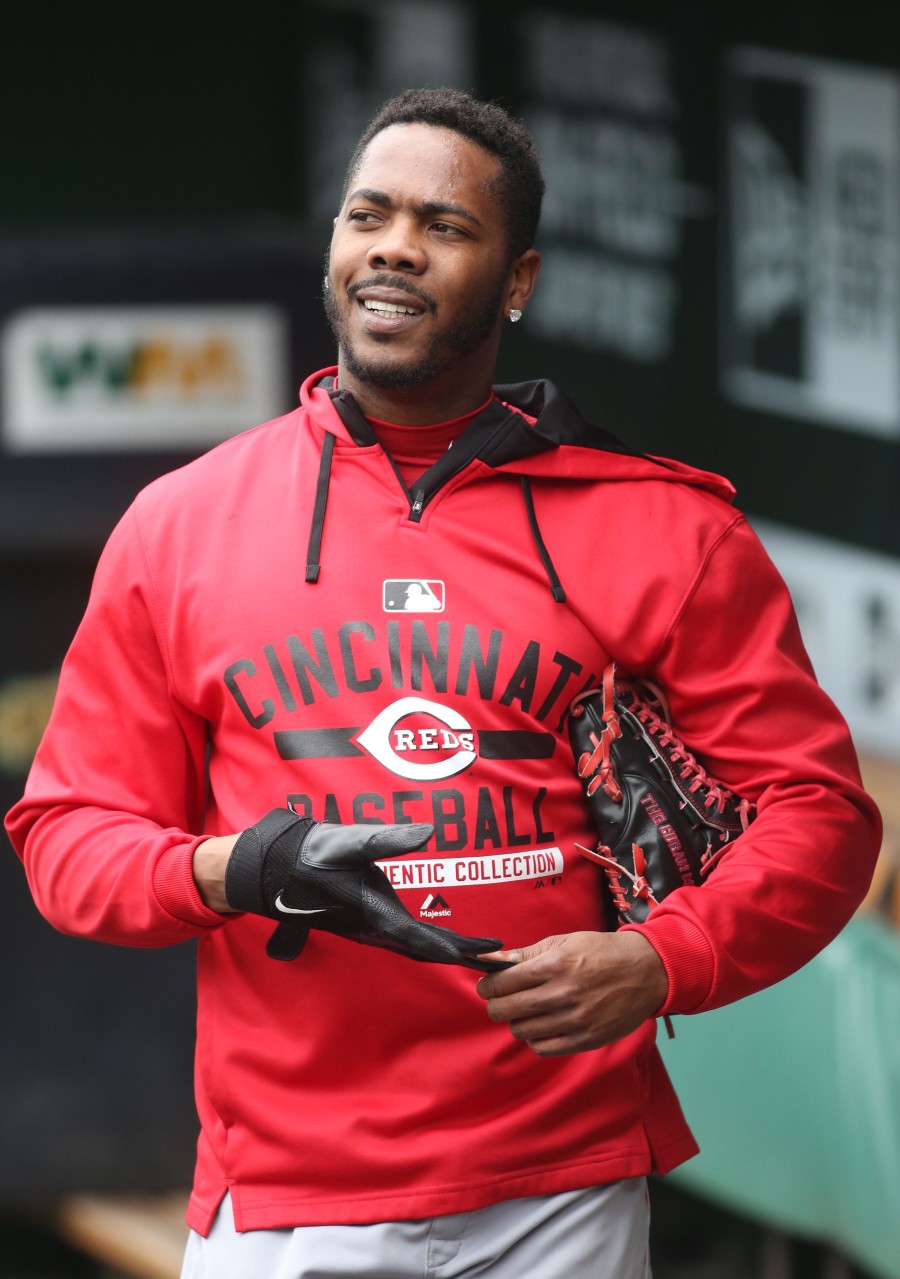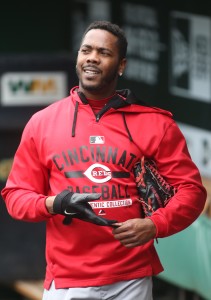 Chapman, 27, is arguably baseball's best relief pitcher, but he comes with significant off-field baggage in the form of domestic violence allegations that ultimately halted a trade to the Dodgers from being finalized earlier this month. Chapman is currently being investigated by the league, and there's a very real chance that he'll serve some form of suspension from commissioner Rob Manfred under the league's newly implemented domestic violence policy. What type of suspension is up to Manfred, though as many have pointed out, there are service time implications in any suspension that could impact Chapman's free agency; if Chapman misses more than 45 days of the regular season due to suspension, he'll fall shy of reaching six years of Major League service, which would prevent him from becoming a free agent next winter. A suspension would also lessen the financial commitment for Chapman in 2016; MLBTR contributor Matt Swartz currently projects the lefty to earn $12.9MM in 2016 after earning $8.05MM in 2015.
Strictly looking at Chapman's on-field resumé, the results are astounding. In 2015, he worked to a 1.63 ERA with 15.7 K/9, 4.5 BB/9 and a 37.1 percent ground-ball rate. Over the past four seasons in Cincinnati, the Cuban-born phenom has delivered an exceptional 1.90 ERA while averaging 16.1 strikeouts and 3.8 walks per nine innings to go along with an average of 36 saves per season. Chapman is known for his blistering fastball; the left-hander averaged 100.3 mph on his heater in 2014 and followed that up with a similarly incredulous 99.5 mph average this past season. His addition could free the Yankees to trade Miller or Betances, but Joel Sherman of the New York Post hears that the team's initial plan is to keep all three in an effort to effectively shorten games to six-inning affairs (Twitter link). That's a bit hyperbolic in nature, of course, but probably not as much as skeptics might think; as MLB.com's Andrew Simon points out (on Twitter), the Yankees now possess the pitchers with the three highest strikeout percentages in all of baseball from 2014-15 in Chapman (46.3 percent), Miller (41.6 percent) and Betances (39.5 percent).
That trio will be important for a Yankees team that is rife with uncertainty in the rotation. The club's starting five currently projects as Masahiro Tanaka, Luis Severino, Michael Pineda, Nathan Eovaldi and CC Sabathia. (Ivan Nova could be in the mix as well, though he is reportedly being shopped.) Tanaka pitched through a small tear of the ulnar collateral ligament in his right elbow in 2015, while Pineda has a long history of shoulder issues and Sabathia struggled through knee injuries before ending the season in rehab for alcohol abuse. Even Severino, who was dominant in his rookie showing, has never thrown more than last season's 161 2/3 innings in a single season. The ability to shorten games with an elite bullpen triumvirate would lessen the expectations placed on what looks to be a potentially shaky rotation.
The Reds will be adding two minor leaguers from the Yankees' second tier of prospects (Jagielo and Davis) in addition to a pair of prospects that didn't crack the Top 30 lists of either MLB.com or Baseball America (Cotham, Renda; hat tip to BA's John Manuel, on Twitter). BA considers Davis the best of the bunch, having recently ranked him sixth in the Yankees' farm system. MLB.com, meanwhile, has Jagielo sixth and Davis rated 10th.
Jagielo, 23, was selected in the first round of the 2013 draft out of Notre Dame. A knee injury that required arthroscopic surgery shortened his 2015 season, but when he was healthy, he batted .284/.347/.495 with nine homers in 58 games/248 plate appearances at the Double-A level. MLB.com's scouting report notes that Jagielo is strong and has "good loft in his swing," giving him the ability to drive the ball to all fields. His penchant for strikeouts (23.3 percent in 2015; 24.4 percent in 2014) is a red flag, but MLB.com notes that he draws enough walks to post sound OBP numbers even if his batting average is lackluster. The question surrounding Jagielo is whether he'll stay at third base or move across the diamond to first, as questions about his range and arm strength are oft-cited strikes against him. Despite those potential issues, MLB.com did rate him as the No. 7 third-base prospect in the game.
As for Davis, Norris notes in his scouting report over at BA that alterations to his delivery led to a breakout of sorts in 2015. Davis pitched to a combined 3.86 ERA with 8.9 K/9 against 1.8 BB/9 in in 130 2/3 innings between Class-A Advanced and Double-A. The mechanical changes resulted in increased velocity, per Norris, who writes that Davis sits 93 to 95 mph with his heater — a pitch that is complemented by a sharp mid-70s curve and a low-80s changeup. BA indicates that he could be a mid-rotation starter, while MLB.com notes that he has good control but spotty command (i.e. throws strikes but doesn't command the pitches within the strike zone) and could be best suited for a relief role, where his velocity could approach triple digits.
The Yankees acquired Renda, 24, from the Nationals this past season in exchange for right-hander David Carpenter. The fleet-footed infielder batted .269/.330/.358 in 532 Double-A plate appearances between the two organizations, adding three homers and 23 steals (in 29 attempts). Renda rated 12th among Nationals farmhands last season and was 22nd on MLB.com's Top 30 at the time of the trade to the Yankees in early June. BA praised his compact swing and line-drive stroke in last winter's scouting report, noting that his bat has a chance to be above-average, and he's tough to strike out. He's drawn praise for his makeup and work ethic as well, and last offseason Fangraphs' scouting report praised his advanced bat control while noting that he lacked power.
Cotham, who turned 28 in November, made his big league debut with the Yankees this past season but struggled, yielding seven runs on 14 hits (four homers) and a walk with 11 strikeouts in 9 2/3 innings. That 11-to-1 K/BB ratio is encouraging, however, as is the 1.74 ERA that Cotham recorded in 31 innings at the Triple-A level, where he struck out 30 batters and walked just five. Cotham worked exclusively out of the bullpen between Double-A and Triple-A in 2015, totaling a 2.21 ERA with 9.6 K/9 against 2.1 BB/9. He could potentially step directly into the Reds' bullpen, where he'd bring a fastball that averaged 92.6 mph in his brief big league tenure this past season.
Ultimately, the Reds added mid-level prospects and an MLB-ready bullpen arm in exchange for one year of the game's best closer, it would seem. While the return is somewhat disappointing in a vacuum, it's clear that Chapman's domestic violence allegations rightly lowered the asking price and prevented Cincinnati from maximizing his value in a trade. It's easy to speak now with the benefit of hindsight, but the reported offer of Braden Shipley plus a pair of other Top 10 prospects from the Diamondbacks in July does appear to be a stronger package than the one received by Cincinnati today. However, with the reason for Cincinnati's reduced leverage in trade talks being entirely out of the team's control, it's not fair to simply state that they should have taken that deal. Jose Peraza, after all, was said to be heading to the Reds from the Dodgers as part of the trade package with L.A. before Chapman's off-field issues derailed those discussions.
For the Reds, who have also traded Todd Frazier this winter (in a trade that was met with lukewarm reviews, at best, for Cincinnati's return), the Chapman trade seems unlikely to spell the end of their offseason rebuilding efforts. Cincinnati has also attempted to move second baseman Brandon Phillips, though he reportedly elected not to waive his no-trade protection to approve a deal to the Nationals. Right fielder Jay Bruce is also no stranger to trade rumors, either, and could see his name circulate on the rumor mill with increased frequency as the Reds seek to stockpile more young talent.
Baseball America's Josh Norris first reported that the two teams were nearing a trade (Twitter link). Jack Curry of the YES Network reported that a trade involving Chapman was close (Twitter link) and later tweeted that four minor leaguers were going to Cincinnati. Norris reported Davis' inclusion in the deal (Twitter link). FOX's Ken Rosenthal tweeted that the agreement as in place.
Photo courtesy of USA Today Sports Images.