The Cardinals have announced that they've signed shortstop Ruben Tejada to a one-year, big-league contract. Tejada will receive $1.5MM, Jon Heyman tweets. MLB.com's Jenifer Langosch was first to report that a deal was imminent (Twitter links). Tejada is a client of the Legacy Agency.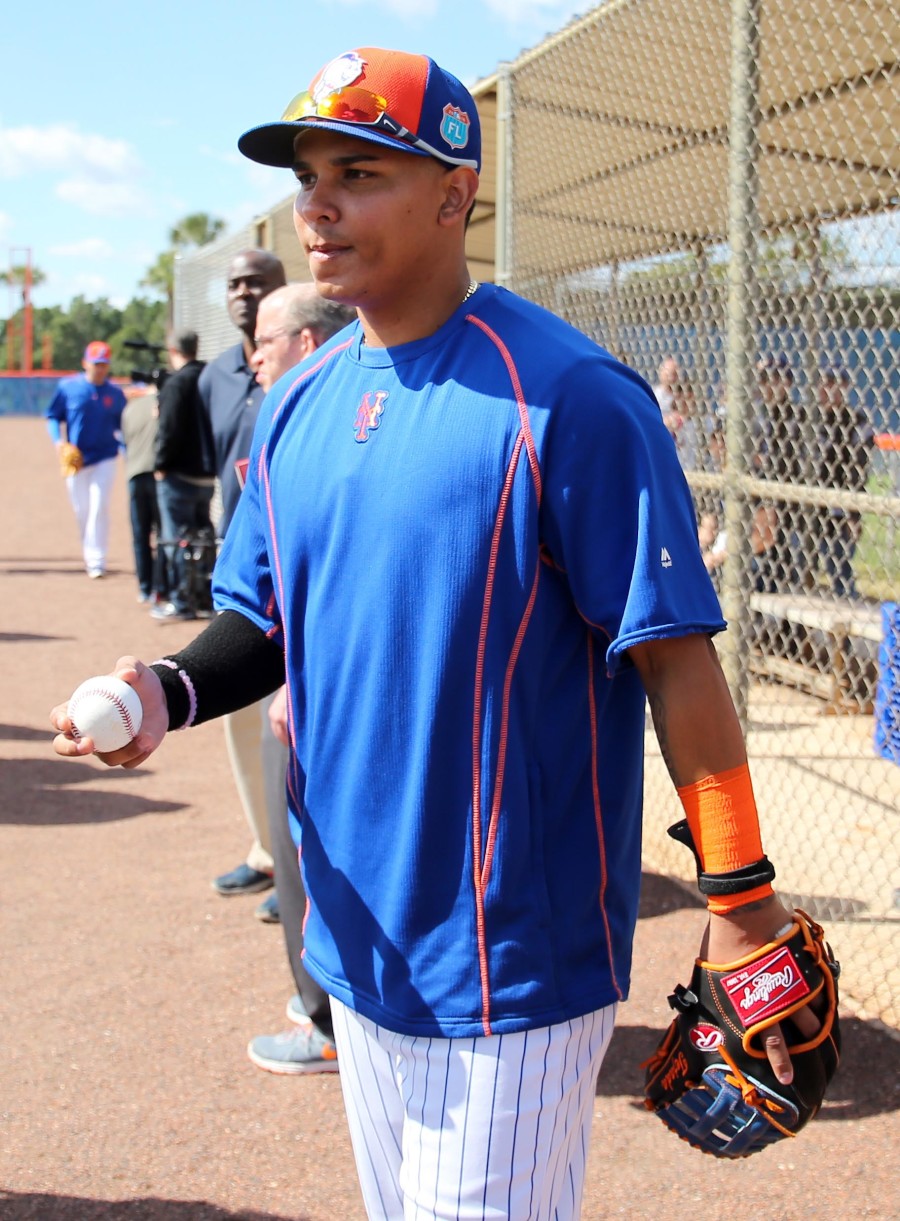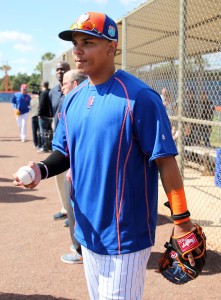 The Mets released Tejada earlier this week. He reportedly rejected a minor-league deal with the Yankees in hopes of finding a big-league deal with another team, and it appears he's found one. Jhonny Peralta is out ten to 12 weeks after having thumb surgery, which had left the Cardinals without a legitimate starting shortstop — Jedd Gyorko, Greg Garcia and Aledmys Diaz topped the team's list of internal options.
Tejada now looks like the Cardinals' presumptive starter at the position until Peralta returns. Tejada's sudden appearance on the free agent market at this late date provided the Cardinals with the opportunity to acquire something resembling a proven shortstop, albeit one with some drawbacks. The 26-year-old batted a reasonable .261/.338/.350 with New York last season and generally does a good job reaching base, thanks to a good batting eye. He has little power, however and has yet to have a truly strong offensive season, with a .696 OPS as a 21-year-old rating as his finest season at the plate. Metrics rate his defense as about average over the course of his career, though both DRS and UZR were down on his work in 2015. He also irked the Mets at times with his lack of physical conditioning.
Nonetheless, given Tejada's experience and his ability to keep his head above water as a big-league shortstop, it's not surprising that the Cardinals pursued him. He can become a free agent after the season due to a clause in his arbitration agreement with the Mets that awarded him an extra day of service time. (I previously wrote, incorrectly, that there was a possibility the Cardinals could take him through arbitration next winter.)
Tejada and the Mets avoided arbitration by agreeing to a $3MM deal last offseason, although the Mets' plans changed when they acquired middle infielders Neil Walker and Asdrubal Cabrera, and they ultimately owed Tejada only $491K of that $3MM contract after they decided to release him. The Mets' $3MM deal will therefore have no particular impact on his deal with the Cardinals.
Photo courtesy of USA Today Sports Images.