This is the latest entry in our Offseason in Review series. See a full index of the series here.
The Astros' famed rebuilding process paid unexpectedly quick dividends in the form of a 2015 ALDS appearance, and they'll enter the 2016 season with the loftiest expectations they've carried in years.
Major League Signings
Notable Minor League Signings
Trades and Claims
Extensions
Notable Losses
Scott Kazmir, Chris Carter, Chad Qualls, Oliver Perez, Brett Oberholtzer, Vincent Velazquez, Jonathan Villar, Hank Conger, Joe Thatcher, Roberto Hernandez, Samuel Deduno, L.J. Hoes, Robbie Grossman
Needs Addressed
The Astros spent a good bit of time looking at bullpen upgrades at the non-waiver trade deadline but ultimately didn't pull the trigger on any of their rumored targets, which included Aroldis Chapman and Craig Kimbrel. GM Jeff Luhnow said in July that he sought a "flamethrower" to join a collection of relievers that already came with an eclectic collection of deliveries and velocities. Though the summer trade market didn't see that desire come to fruition, Luhnow and his staff continued the pursuit into the offseason and were rewarded for their persistence. In acquiring Ken Giles, the Astros not only landed one of the game's most intriguing young pen arms, but got him for the next five seasons.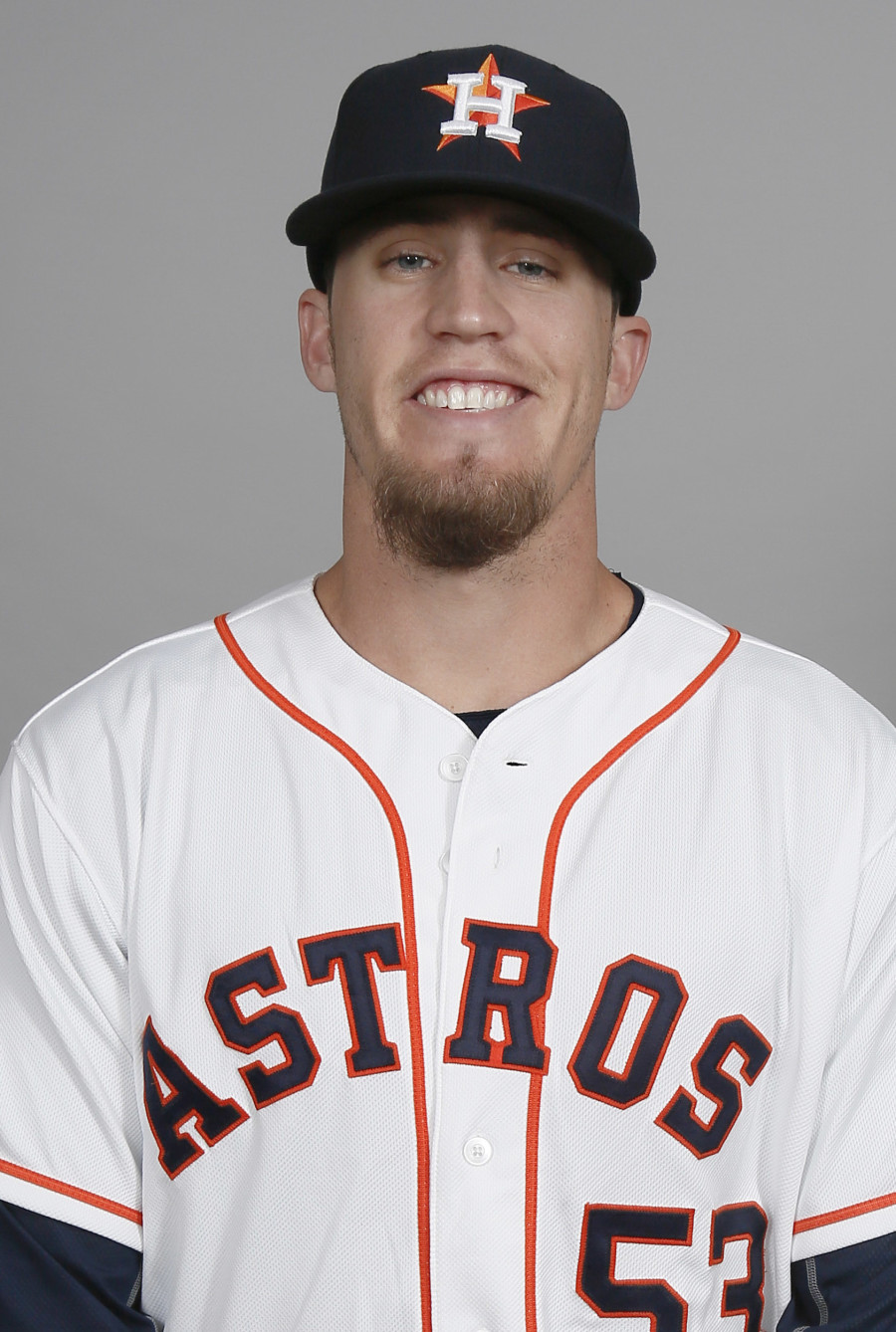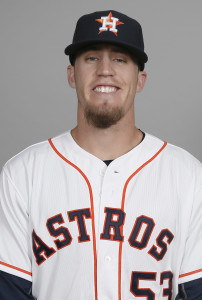 That level of control, which includes two campaigns at scarcely more than the league minimum, also dictated a steep acquisition cost. Indeed, Houston parted with five young pitchers in order to land Giles and minor league infielder Jonathan Arauz. Two of the pitchers included in the deal — Vincent Velasquez and Brett Oberholtzer — could step directly onto the Phillies' Major League roster. Another, Mark Appel, was selected with the first overall pick in the 2013 draft. While Appel has failed to live up to the lofty expectations that accompany that draft status, his raw stuff still gives scouts hope that his numbers will eventually catch up to his talent. Eshelman joins the Phillies as a starter with elite control but a lack of overpowering pitches. It's possible that within a couple of years, the Phillies will have a pair of starters or at least one starter and a new power arm in the bullpen as a result of the trade. The deal certainly comes with the potential for the Phils to make out with a large quantity of big league arms, but the Astros had depth in their pitching ranks and felt the need for a high-quality, late-inning arm was pressing enough to part with a wide swath of pitching talent.
Joining Giles in the 'pen will be a returning face for the Astros; Tony Sipp hit free agency but ultimately never changed jerseys, remaining with the team where he experienced a breakout by inking a new three-year, $18MM contract. That deal proved to be the top contract given out to a left-handed reliever this offseason by a wide margin, though Sipp's excellence against both left- and right-handed opponents over the past two seasons made him a sensible candidate for a three-year commitment from the onset of free agency. (He did, however, top MLBTR's prediction in terms of annual value.)
By trading both Velasquez and Oberholtzer, the Astros thinned out their Major League pitching depth, leaving them somewhat exposed in the event of rotation injuries. A one-year deal for rebound candidate Doug Fister restored some of that depth, even if the signing essentially pushed Scott Feldman into the role of an $8MM swingman. (Mike Fiers could also float between the rotation and the pen as need and performance dictate.) Fister's velocity plummeted last season, and his strikeout rate went with it, so there's very legitimate cause to be concerned that he might never rebound to the form he showed with the Tigers. However, considering the relatively modest price paid to bring the veteran into the fold, the Astros had every reason to take a chance on some degree of resurgence.
The acquisition of Fister may have been made possible by the fact that the Astros were able to jettison the remainder of Lowrie's three-year contract in that trade with the Athletics. Houston may have been more financially limited than it had hoped entering the offseason due to Colby Rasmus' acceptance of the qualifying offer, but shedding Lowrie's $7.5MM salary for the 2016 season and the $6.5MM he's owed in 2017 (plus a $1MM buyout on a 2018 option) was a well-executed move on Houston's behalf; Carlos Correa immediately established himself as a superstar with Lowrie sidelined last year, and with Marwin Gonzalez and Luis Valbuena on the roster, the Astros had affordable infield depth that made Lowrie somewhat superfluous.
Continue reading after the page break for more analysis …
Questions Remaining
The Astros have a deep, talented rotation and one of the best middle-infield duos in baseball, to say nothing of a pair of star-level outfielders in Carlos Gomez and George Springer. Rasmus presents a solid enough option in left field, but the club has questions at the infield corners and potentially behind the plate as well. Houston does have two very intriguing first base prospects in A.J. Reed and Tyler White, to say nothing of former top prospect Jon Singleton, who, for all his struggles, is still just 24.
For a club entering the season with championship aspirations, though, it seems odd that Houston didn't pursue more certainty. There was definite cause to non-tender Chris Carter — and his open-market price tag of $2.5MM indeed reflects that he'd have been overpaid in arbitration — but neglecting to follow up with a short-term first base addition seems like a missed opportunity. Given the moderate cost of acquisition for free agent Steve Pearce and trade chip Adam Lind (who went from Milwaukee to Seattle), the Astros seemingly had opportunities to add a player that could've given them early production while their prospects continued developing. With Evan Gattis delivering a rather lackluster output in his first year — at least from an OBP standpoint — any first-base acquisition could've shifted into a DH timeshare if and when Reed or White forced the issue. Now, the club will either rely on a rookie or hope that Singleton can tap into some of his former potential early in the season.
Third base, too, might have been an area to add some depth after sending out Lowrie. Late deals for David Freese and Juan Uribe saw each sign for $4MM or less for a single season, but the 'Stros elected to pass. Adding Freese or Uribe and sliding Valbuena across the diamond to first base — or setting up some kind of platoon rotation — might have provided Houston with some additional certainty that the present roster lacks.
Catcher presents not only a short-term question but a long-term problem as well. Jason Castro has followed up an elite 2013 season with a pair of pedestrian efforts and is slated to hit free agency at season's end. It's certainly arguable that, rather than unloading a wealth of pitching talent for a short-stint reliever, Houston would've been better suited to use some of that prospect capital to bring in a catching option that could be controlled beyond the 2015 season. With the interesting Jacob Nottingham sent out at the trade deadline to rent Scott Kazmir, the Astros aren't projected to have a starting-caliber catcher in the upper levels of their farm system. The likes of Jonathan Lucroy and Derek Norris were reportedly available this winter — and may still be — while the Yankees were obviously willing to (and did) part with five years of John Ryan Murphy. If Castro continues to make 2013 look like a significant outlier in his career, the Astros could well find themselves looking for catching help this summer anyhow, and proactively addressing the position seemed logical even before backup Max Stassi underwent wrist surgery.
Deal of Note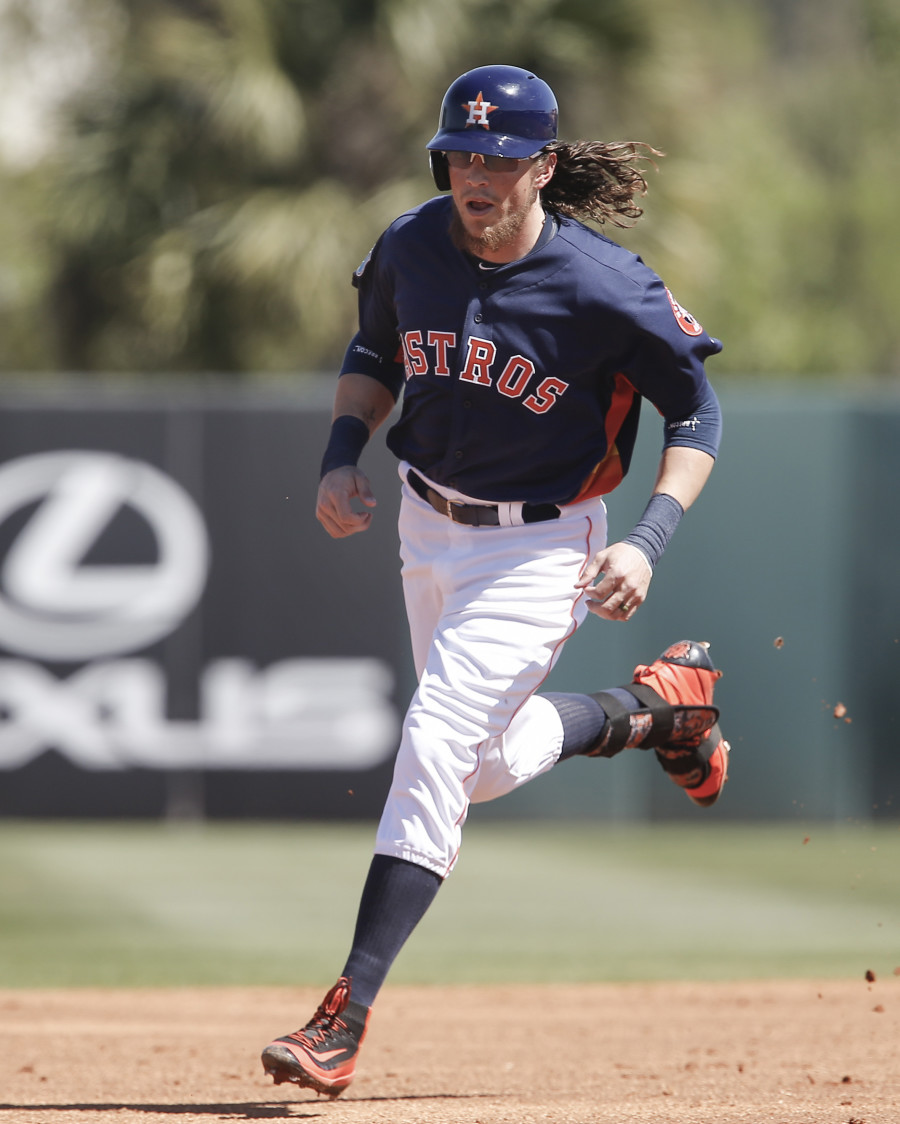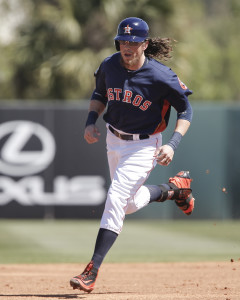 Making the qualifying offer to Rasmus was always something of a risk, though it's possible the Astros were being genuine in saying they were happy to have him at $15.8MM for a second season. Rasmus has certainly played at that level in the past — well above it, in fact — and one could posit that his 2015 campaign was worthy of that kind of compensation, particularly given his relative youth. However, given the amount of ink that has been dedicated to the importance of a positive clubhouse environment for Rasmus, he always seemed like a candidate to take the deal, if offered, based on his enjoyment of the atmosphere in Houston (as Jeff Todd and I discussed in an October edition of the MLBTR Podcast).
Rasmus became the first player ever to accept a qualifying offer, though he was quickly followed by Brett Anderson and Matt Wieters. Doing so shifted defensive standout Jake Marisnick to a fourth outfield role — he may be better suited for that role anyhow — and could make it difficult for Preston Tucker to crack the roster out of Spring Training. Another season worth roughly 2.5 wins (he posted 2.6 rWAR and 2.8 fWAR last year) will make the Rasmus contract well worth it, but with the uncertainty at the infield corners and behind the plate, it's fair to wonder whether some of Rasmus' salary could have been better distributed elsewhere.
Overview
The bullpen proved to be Houston's downfall in the 2015 ALDS, and that area proved to be the club's focus in the subsequent offseason. Adding Giles not only gives Houston a power arm to close out games — assuming he eventually supplants Luke Gregerson in the ninth inning, even if he doesn't right out of the gate — it pushes others down the line and thus deepens the setup corps.
However, the biggest boost to Houston's roster in 2016 will probably be a full year of Correa and a full year of Carlos Gomez, who was acquired at the 2015 trade deadline to enhance the club's lineup and outfield defense — not only for the final two months of that '15 season, but also for the upcoming 2016 campaign. Complete seasons from that pair, along with promising young righty Lance McCullers (assuming his current shoulder ailment does not develop into a major injury), promise to provide significant boosts to an Astros club that is hoping to build upon an 86-win effort. The Astros' extreme rebuild drew plenty of criticism, but the fruits of the farm system built by Luhnow and his staff have manifested at the Major League level and now serve as the foundation for what looks to be years of competitive baseball in Houston.
So, how would you grade the efforts of the Astros this winter? (Link to poll for mobile app users …)