The Giants announced Saturday that they've signed first baseman Brandon Belt to an extension through the 2021 season.  The deal will pay Belt $8.8MM in 2017, and then $16MM in each of the next four years for a total of $72.8MM.  There aren't any options included in the contract, though Belt receives a partial no-trade clause that allows him to block trades to 10 teams, beginning next season. Belt is represented by Excel Sports Management.
Belt's deal just tops the the six-year, $75MM extension Brandon Crawford signed with San Francisco in November.  Belt's $6.2MM contract for 2016 allowed him and the Giants to avoid an arbitration hearing, and Belt would have been arb-eligible for the third and final time next offseason before hitting the open market after 2017.  Instead, this new extension will cover that last arbitration year and Belt's first four free agent seasons.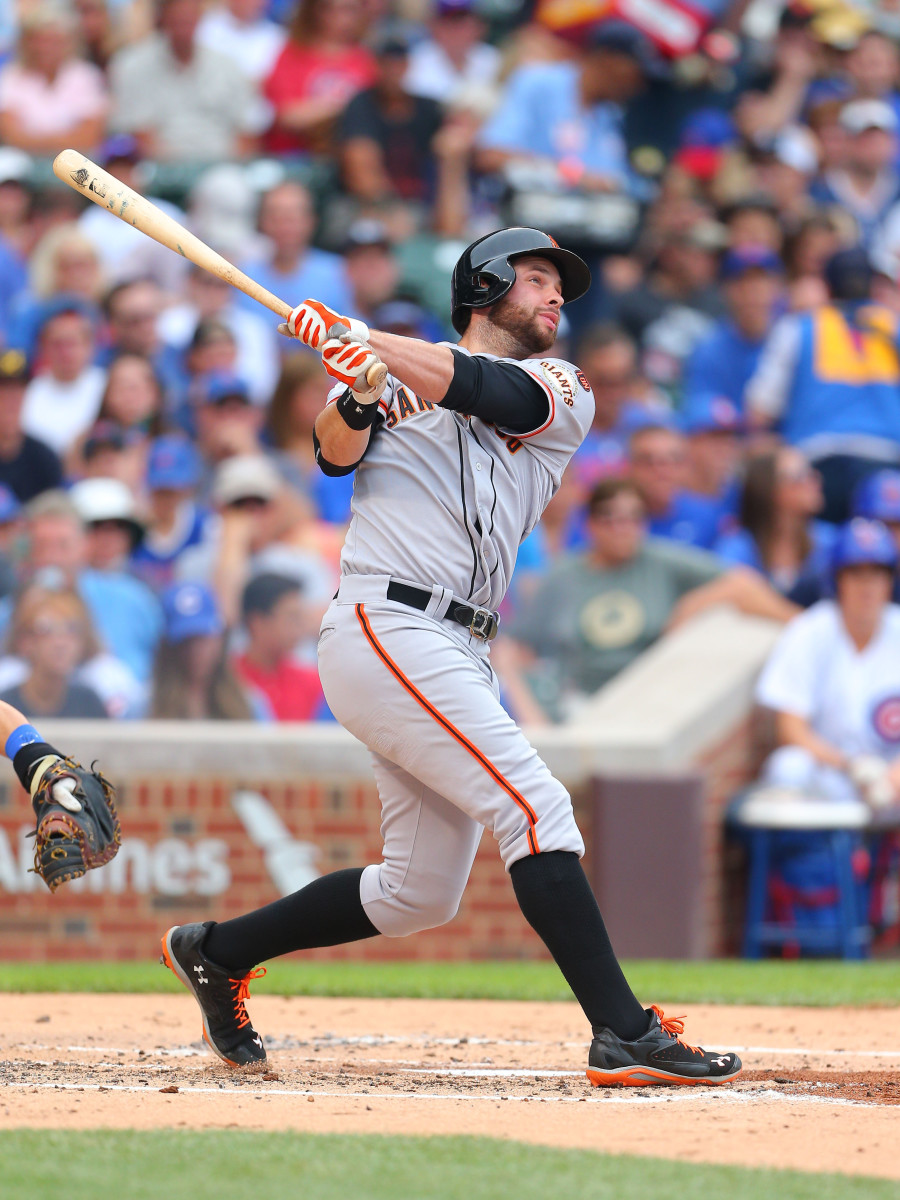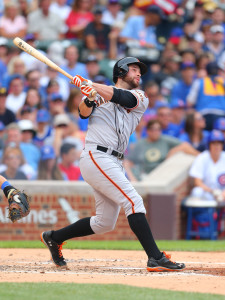 Belt becomes the latest Giant signed to a major multi-year contract into the 2020s, joining Crawford, Buster Posey, Jeff Samardzija and (if he doesn't exercise his opt-out clause) Johnny Cueto.  While the Giants have the financial might to afford a large payroll, the club has some extra financial breathing room thanks to Matt Duffy and Joe Panik still being on pre-arbitration contracts, as well as Madison Bumgarner controlled through 2019 on what has become a very team-friendly extension signed between the ace's first and second seasons in the bigs.
Belt, who turns 28 later this month, has a .272/.349/.456 slash line and 63 homers over 2061 career plate appearances.  The advanced defensive metrics are very impressed by his glove, as Belt has +23 Defensive Runs Saved and a +6.1 UZR/150 over his career at first.  Belt also has relatively even career splits against both left-handed (.784 OPS) and right-handed (.813 OPS) pitchers, though the Giants were prone to sit him against southpaws early in his career.
Despite these strong numbers, however, there is still a sense that the best could be yet to come.  It took a while for Belt to firmly establish himself as the Giants' regular first baseman, and he has also had a couple of notable injury concerns — he played in only 61 games in 2014 due to a broken thumb and a concussion, and he also missed time last season due to another concussion.
Perhaps with these injuries in mind and the fact that Posey may need more time at first base as the years go on, there were rumors earlier this winter that the Giants could be looking to trade Belt.  As the offseason went on, however, trade speculation gave way to talk of an extension between the two sides, particularly after Crawford's deal was finalized.
Alex Pavlovic of CSNBayArea.com was first to report that Belt and the Giants had agreed to terms. Shea was first to tweet that the deal was complete. John Shea of the San Francisco Chronicle reported the year-to-year breakdown. Pavlovic, Jon Heyman, Shea and FOX Sports' Ken Rosenthal all reported details of the contract's structure.
Photo courtesy of Dennis Wierzbicki/USA Today Sports Images