Declaring their intentions to push for the postseason in 2016, the Marlins have struck a deal to acquire veteran right-hander Fernando Rodney from the Padres. Miami parted with interesting young righty Chris Paddack in the swap, which ESPN's Keith Law first reported (Twitter links).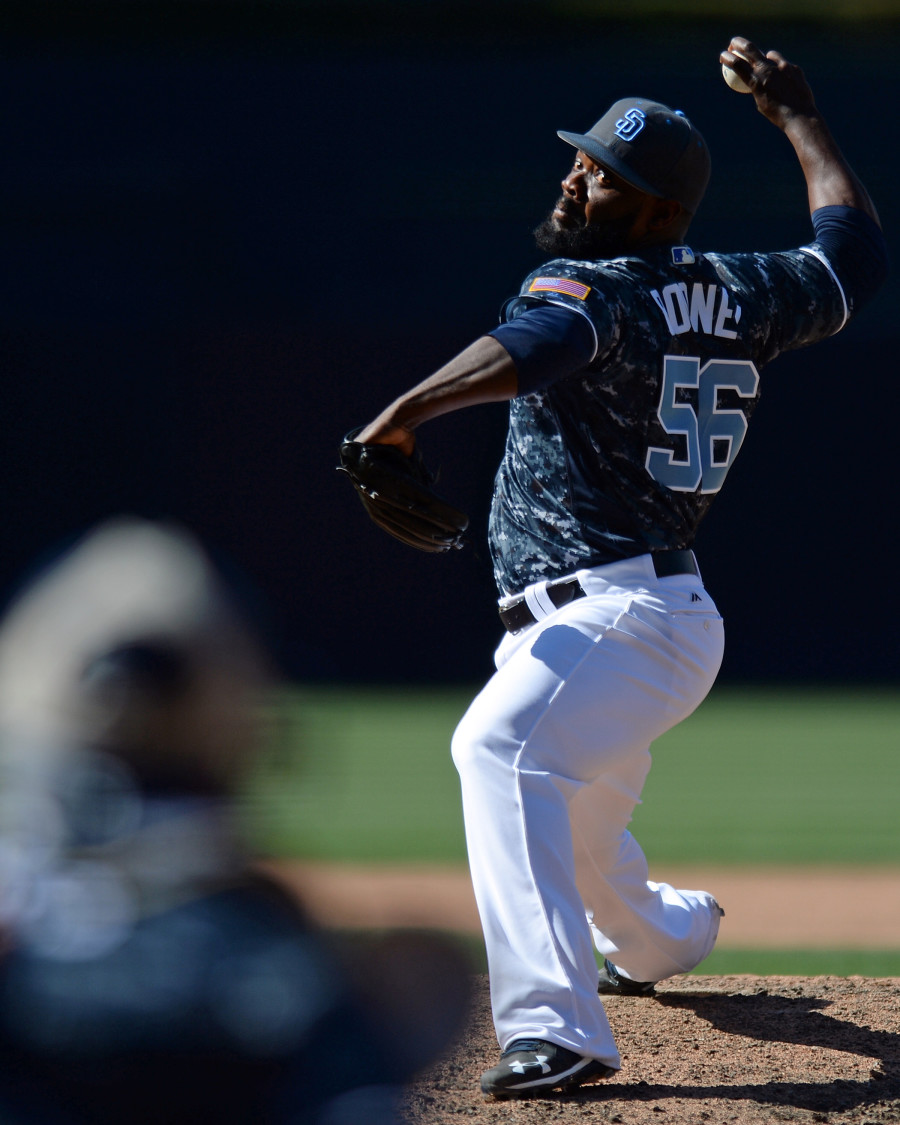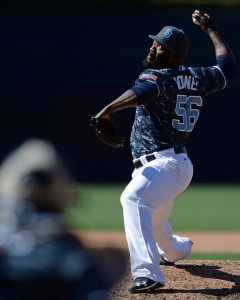 Rodney, 39, is in the midst of his latest rebound campaign, having posted a sparkling 0.31 ERA with 10.4 K/9, 3.8 BB/9 and a career-best 59 percent ground-ball rate in 28 2/3 innings as San Diego's closer. He's saved 17 games for the Friars, but he may be ticketed for setup duties with the Fish, as Miami's A.J. Ramos has had a strong season of his own. The 29-year-old Ramos has posted a 1.74 ERA and averaged 11 strikeouts per nine innings, although he's also seen his control abandon him somewhat in 2016, as he's averaging a somewhat troublesome 5.2 walks per nine innings.
Miami started from behind in the bullpen this year when Carter Capps went down to Tommy John surgery and Kyle Barraclough failed to win a job out of camp. Things have ticked up, with David Phelps emerging as a quality option and Barraclough returning with his two-true-outcomes approach (over half of the batters he faces strike out or walk). But the Fish also saw Bryan Morris go down mid-season, taking another set-up man out of the picture, and the overall unit has suffered from a lack of depth.
Adding Rodney will not only infuse another high-octane arm at the back of the pen, but will increase the quality of the pitching appearing in other situations. That's not to say that things are perfect now; in particular, adding a quality lefty would appear to make sense. And while the team is largely set on the offensive side of the fence, but has long been said to have interest in a starter or two.
[Related: Updated Marlins Depth Chart]
The Marlins typically operate with a notoriously slim payroll, but Rodney's contract is affordable enough that virtually any club could've fit him onto its ledger. He's earning a $1.6MM base salary this season, and his contract includes a club option for the 2017 campaign that comes with a $2MM buyout. The pact does contain incentives that could bring the value of both his 2016 salary and his 2017 option to $7MM, though a large portion of those incentives are tied to games finished.
Thus far, Rodney has locked in an additional $250K for completing 20 games, and he'd earn that same amount again upon reaching 30 games finished. Rodney would earn $500K for reaching 40 games finished and an additional $500K for every five games finished beyond that point through 65 games, but if he's working in a setup capacity, his chances to close out games will naturally be limited. Rodney also earns $500K for appearing in his 40th, 50th and 60th games of the season.
All told, it seems likely to expect that Rodney will earn at least $2.85MM this season (20 games finished, plus appearing in at least 50 games), and the value of his conditional club option will increase to match that sum. Even if Rodney clears $3MM in 2016 earnings, that'd still be a more than reasonable price based on his 2016 output to date.
In order to gain the low cost and relatively high-upside reliever, Miami had to part with a fairly intriguing prospect. Paddack was just an eighth-round pick in the 2015 draft, but he has been nothing short of remarkable at the Class A level in 2016. Over 28 1/3 innings, he has allowed a ridiculous nine hits and carries a brilliant 0.95 ERA with a 48-to-2 K/BB ratio. MLB.com's Jonathan Mayo and Jim Callis rate him the 17th-best prospect on an poorly-regarded Marlins farm — the same offseason ranking he received from Baseball America — but it seems fair to say that his star is on the rise.
Photo courtesy of USA Today Sports Images.