2:19pm: The Padres will cover around $2.275MM of the $2.5MM remaining on Cashner's contract this year, Ken Rosenthal of FOX Sports tweets.
12:33pm: The deal is official, with both clubs announcing it. There's money heading from San Diego to Miami in the swap, per the announcement, though details remain unreported.
9:58am: After more than a month of searching for a starting pitcher to fill out the back of their rotation, the Marlins have succeeded in landing a pair of starters, reportedly agreeing to a trade that will net them right-handed starters Andrew Cashner and Colin Rea as well as righty reliever Tayron Guerrero from the Padres. In exchange, Miami is sending right-hander Jarred Cosart, top first base prospect Josh Naylor, minor league righty Luis Castillo and injured reliever Carter Capps, who underwent Tommy John earlier this year, to San Diego.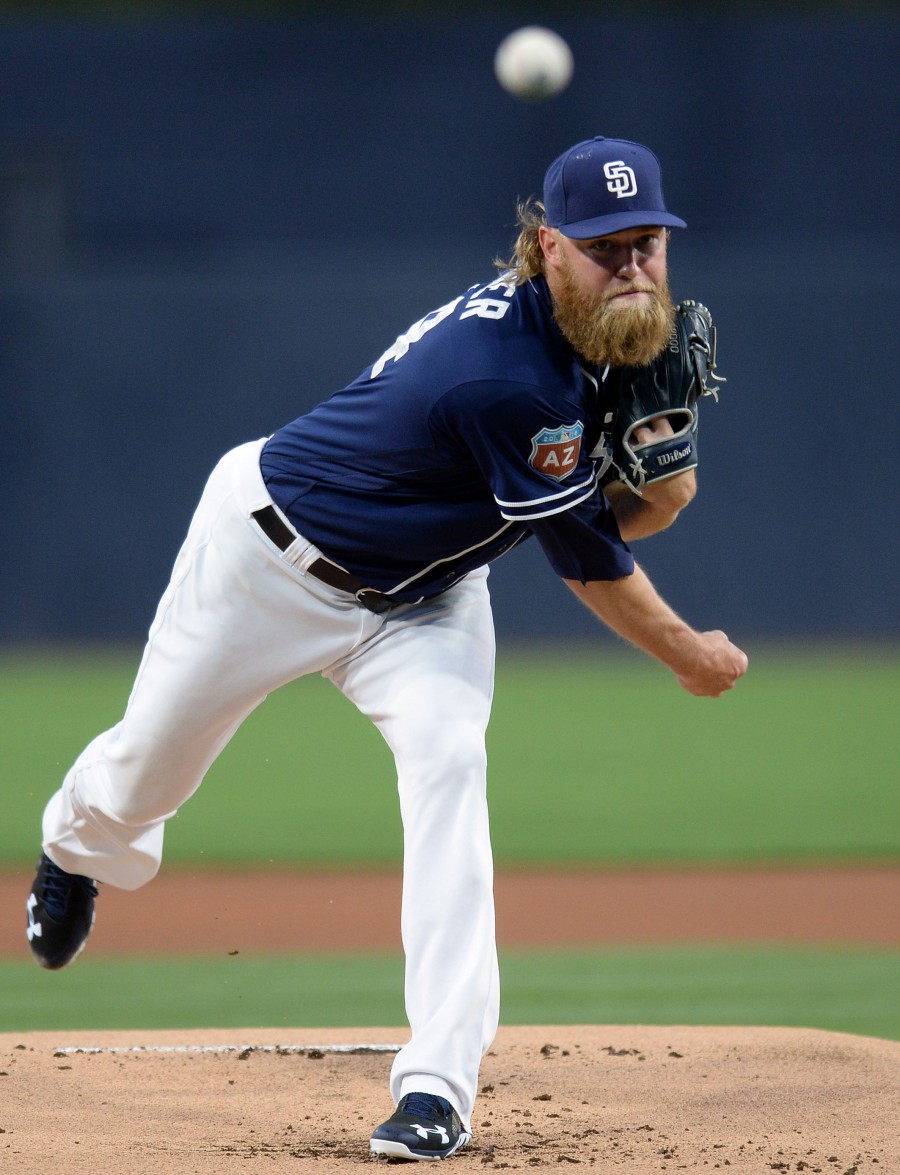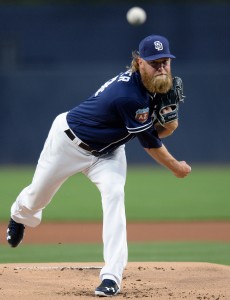 Miami has been said to be frantically searching for an upgrade to the back of its rotation, and Cashner will provide the steady innings they've been seeking — with the upside for more — so long as he stays healthy. That's not a given for Cashner, it should be noted; he's missed time in 2016 with a hamstring strain and a neck strain, and the 2014 season saw him endure separate stints on the disabled list for soreness in his right shoulder and inflammation in his right elbow.
Injuries have, to some extent, played a role in Cashner's weaker-than-expected results across the past two seasons. After pitching to a 2.87 ERA in 289 1/3 innings from 2013-14, Cashner posted a 4.34 ERA in 184 2/3 innings last season and is at 4.76 in 79 1/3 innings in 2016. However, he's pitched quite well over his past three outings and still comes with some degree of upside. He is, after all, less than two years removed from a season that saw him deliver a strong 2.55 ERA in 123 1/3 innings, and he still averages just under 94 mph on his heater to go along with an above-average ground-ball rate. That last point is key for a Marlins infield that has plus defenders in Martin Prado at third base, the recently reinstated Dee Gordon at second base and defensive wizard Adeiny Hechavarria at shortstop.
Rea, 26, is an entirely different type of asset for the Marlins. He's in just his second season at the big league level and is controllable through the 2021 season, giving Miami a potential long-term piece in the rotation, though his early results have admittedly been mixed. The former 12th-round pick has a 4.81 ERA in 131 career innings at the Major League level, averaging 7.0 K/9 and 3.8 BB/9 to go along with a 45.5 percent ground-ball rate. Rea, though, entered the 2015 season as the Padres' No. 4 prospect at MLB.com and No. 7 prospect at Baseball America. Jim Callis and Jonathan Mayo of MLB.com noted at the time that the new Padres regime considered Rea to be a pleasant surprise, as he'd added velocity to his fastball, more power to his curveball and also improved his command. The changes gave Rea the upside of settling in as a third or fourth starter in the Majors, per the report, and while Rea isn't there just yet, there certainly seems to be some untapped potential with which VP of pitching development Jim Benedict (who came over from the Pirates this winter) can work.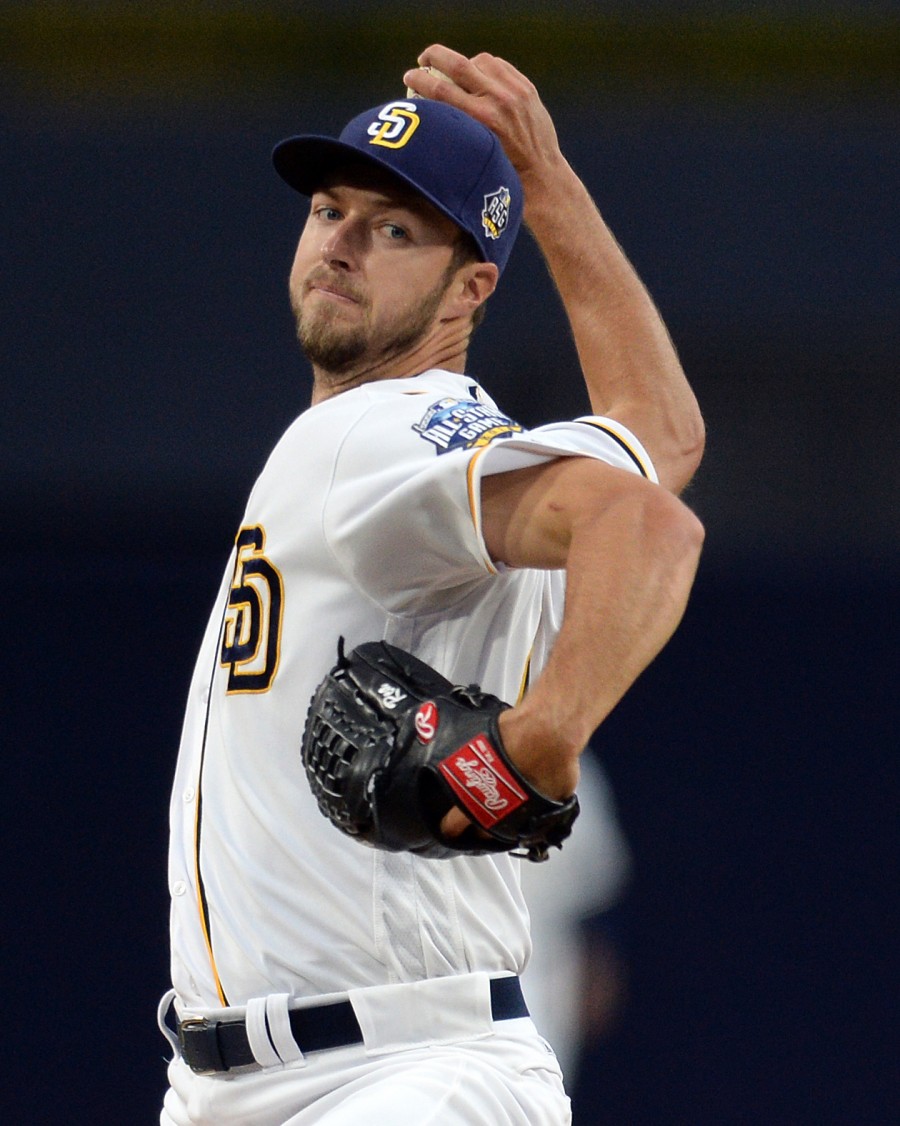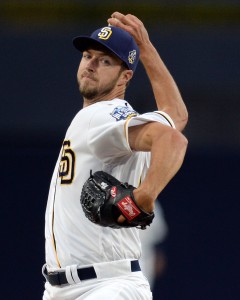 Cashner and Rea will slot into a Marlins rotation that is fronted by ace Jose Fernandez and impressive sophomore Adam Conley. Miami, however, just lost its top offseason signing, left-hander Wei-Yin Chen, to the disabled list with an elbow sprain, further magnifying an already pressing  need to add to the rotation. Right-hander Tom Koehler can provide a steady stream of mostly reliable innings at the back of the rotation, and Rea seems likely to step into the starting mix ahead of the inexperienced Jose Urena in the fifth spot.
Guerrero, meanwhile, gives Miami a buy-low arm on a pitcher that rated among San Diego's top 30 prospects entering the season but has had a dreadful start to his 2016 campaign. Guerrero, 25, posted a very strong 3.05 ERA and punched out 61 hitters in 56 innings between Double-A and Triple-A last year, but control problems have always been an issue for him, and he's become more hittable in 2016. This year, he's sporting a 5.30 ERA in 35 2/3 innings between those same levels. While his strikeout and walk rates are similar to those of his 2015 campaign, he's allowed considerably more hits and been more homer-prone this year. Guerrero offers a blistering fastball and the potential for an above-average slider but is something of a project for the Fish. He did make his big league debut earlier this year, though, and if Miami can get him back on track he could conceivably add a very live arm to their bullpen later this season.
The loss of both Cashner and Rea leaves the rebuilding Padres rather thin in the rotation, especially with Tyson Ross still on the DL due to his season-long shoulder woes, Robbie Erlin out for the year due to Tommy John surgery and Erik Johnson (who came over in the trade that removed James Shields from the San Diego rotation) also on the disabled list due to a right flexor sprain. Incredibly, the Padres have traded away nearly their entire Opening Day rotation, as Ross is the only remaining member (and likely only remains due to his injury status). The Friars, for now, are left with Edwin Jackson, Christian Friedrich and Rule 5 righty Luis Perdomo in their rotation, and they will presumably be joined by Cosart.
The 26-year-old Cosart, who had made just one start for the Marlins since returning from Triple-A, will go through yet another change of scenery in hopes of finally capitalizing on the potential that made him a consensus top 100 prospect from 2011-13. Originally drafted by the Phillies, he went to Houston in the original Hunter Pence trade and then to Miami alongside Enrique Hernandez in exchange for Jake Marisnick, Colin Moran and a competitive balance draft pick. Cosart has shown glimpses of his potential in the Majors and even posted a 3.69 ERA in 180 1/3 big league innings back in 2014, but he's never been able to string much success together. He'll bring plenty of grounders to the table (career 55.3 percent ground-ball rate), but he's never missed many bats despite averaging 94 mph on his fastball (5.6 K/9) and hasn't shown great control either (4.3 BB/9).
San Diego, though, will have some time to try to get Cosart on track. He entered the season with two years and 20 days of service time, and he'll fall shy of the 152 days of big league service he'd have needed to reach three years of Major League service. As such, Cosart will be controlled through the 2020 season.
The addition of Capps to the deal is a high-upside wild card for the Padres. Capps broke out as one of baseball's most dominant relievers last season, posting a 1.16 ERA with a 58-to-7 K/BB ratio and a 40.8 percent ground-ball rate in 31 innings of work. With a fastball that averaged 98.1 mph and appeared even faster due to delivery that was as controversial as it was unorthodox — the legality of Capps' delivery came into question on multiple occasions in 2015 — Capps had all of the makings of an elite bullpen arm before his UCL gave out in Spring Training. If he rehabs and comes back looking anything like the 2015 version of himself, the Friars will be a legitimate relief ace on their hands.
The top-ranked prospect in this deal is Naylor — the No. 12 overall pick in the 2015 draft and the No. 100 prospect in Major League Baseball according to Baseball America's midseason Top 100 list. MLB.com rated Naylor second among Marlins farmhands on its midseason update to Miami's prospect rankings, placing him only behind 2016 first-rounder Braxton Garrett. The 19-year-old Naylor has held his own despite being well below the average age of competitors in the Class-A South Atlantic League this season, batting .269/.317/.430 with nine homers, 24 doubles, two triples and 10 stolen bases. His 5.9 percent walk rate isn't wowing anyone just yet, but he's shown a knack for making contact, striking out at a respectable 16.7 percent clip against older competition. The 10 steals are somewhat of a surprise for a 6'0″, 225-pounder that is said to lack speed, though he could see that stolen base total come down as he continues to progress throughout the minors (especially considering he's still just 19 and could add further weight/size). Based on his bat alone, Naylor would probably be a more highly regarded prospect; MLB.com's report on him states that his bat could be "special," praising his plus-plus raw power and strong contact skills. However, Naylor is seen as a first baseman only, and a below-average one at that, with very little speed, meaning that scouts feel he'll be a bat-first type of player that needs to hit to provide everyday value.
Castillo was sixth among Marlins farmhands on Baseball America's midseason update of their top prospects and eighth on MLB.com's midseason Marlins rankings. The 23-year-old moved from the bullpen to the rotation for the first time last season at Class-A and has pitched very well in Class-A Advanced, working to a 2.25 ERA with 7.6 K/9, 1.4 BB/9 and a 51.9 percent ground-ball rate this season. BA notes that Castillo's fastball has touched 101 mph and sits in the 96-97 mph range, adding that he shows feel for a changeup and a slider with some depth. MLB.com suggests that he's no sure thing to stick in a rotation but adds that he has the stuff to be a power arm near the back of a bullpen if a move back to relief work ultimately proves necessary.
ESPN's Buster Olney first reported that the Marlins had a deal to acquire Cashner (via Twitter). Barry Jackson of the Miami Herald reported that Rea was going to the Marlins as well (also via Twitter) . FOX's Ken Rosenthal tweeted that Naylor was part of the return. Clark Spencer of the Miami Herald tweeted that a member of the big league roster was headed to San Diego prior to reports of Cosart's inclusion. Yahoo's Jeff Passan reported Castillo's inclusion (Twitter link), and ESPN's Jayson Stark reported that Cosart was in the deal as well (on Twitter). The inclusion of Capps and Guerrero were the final pieces of the puzzle, both reported by Rosenthal (Twitter link).
Photos courtesy of USA Today Sports Images.